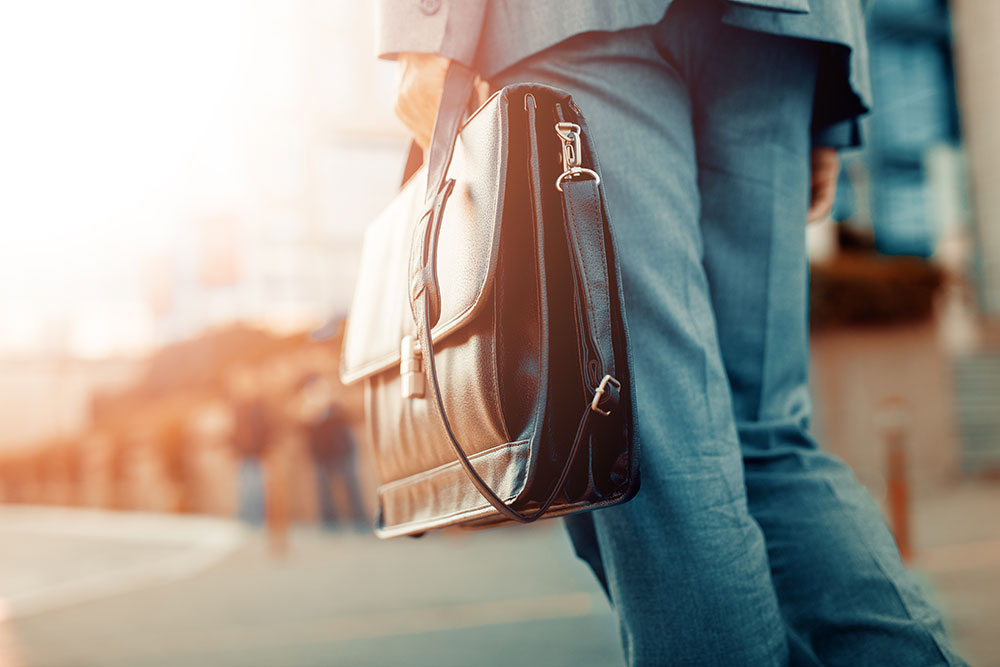 Once the due diligence of sourcing and investigating potential franchisees/ licensees has been performed, it's time for the legal agreements to be completed.
Note that organizations should complete their own risk analysis prior to bringing in legal advisors.
Legal advice must be obtained during the agreement stage, and should include individuals or agencies with expertise in franchising/licensing and in the legal systems and regulations of the target market.
Selling franchises internationally is more complicated than setting up a domestic franchise agreement. Organizations must seek legal advice and consider the following issues:
Franchising
Trademark protection: An organization might have trademarks registered in its own country, but must check whether the trademarks will be protected in the target market. In some cases, a trademark registered by an organization in one country can be used by another organization in a different market. In these circumstances, an organization might have to purchase the trademark or operate under a different name.
Protection of intellectual property: During the training of franchisees, organizations might have to share trade secrets, such as a secret recipe. Not all countries have legislation protecting intellectual property. Organizations should therefore vet all franchisees carefully, only share information when it is absolutely necessary and include confidentiality clauses in the franchising contract.
Type of franchise offered: Organizations must also decide how they will sell franchises in the foreign market. They can offer unit franchises, which permit single organizations to act as franchisees in the target market. Development franchise agreements enable a foreign organization to operate several franchises within a market. Master franchises enable a foreign organization to sell franchises on to other organizations or individuals in the local market.
Timeline for development: To ensure a foreign market is exploited to its fullest extent, an organization selling development franchises or a master franchise should specify how many operations must be started up within a specified time period.
Sourcing of supplies: Franchises usually require the franchisee to purchase supplies from approved suppliers. In the case of international franchises, this means that the franchisor must locate suitable suppliers and maintain quality-control assessments. Working with local suppliers might be problematic, but import restrictions in the target country or export restrictions in the franchising organization's country might make a local supplier the only viable option.
Licensing
Licensing is a relatively straightforward method for organizations that want to get their products or expertise into a foreign market with a minimum level of investment and risk. The organization purchasing the licence will take on the expense and risk of production, marketing and distribution in the target market. However, because licensing does not involve a great deal of cooperation between the licensing organization and the foreign licensee, organizations will often not work together to achieve common objectives.
A common problem with licensing is it results in a competitor in the target market.
For example, the U.S. food manufacturer Borden, Inc. signed a licensing agreement with Meiji Milk to produce and sell Lady Borden premium ice cream in Japan. Meiji used the knowledge it gained from using the licence to produce and sell its own high-quality ice cream brands after the licence period ended.
To avoid licensing problems, organizations must ensure experienced international trade lawyers draw up licensing agreements carefully. They must cover the following issues, among others:
Exclusivity: Is the agreement exclusive or non-exclusive (i.e. other organizations can also purchase a licence), and which territories does it cover?
The scope of the licence: Can the licensee make, use, sell, copy or modify the goods?
The field of use: Must the product only be made or sold in a certain size, batch size, range of colours or styles? Which customer segment can it be sold to? Which trade channels can it be sold through?
Quantity: Are there limits on the number of products that can be produced under the licence?
Territory: Where can the goods be sold?
Sublicences: Can the licensee award sublicences to other organizations? If so, how must this be reported to the licensing organization?
Exporting: Can the organization export the products? If so, are there limitations on the markets to which they can be exported?
Confidential information: What information must the organization not disclose? When can it disclose information about the product or licence? What are the penalties for disclosure?
Trademarks: How must trademarks be used?
Training and technical services: Who will receive training and where? What other services will be provided? Who will be responsible for the expenses?
Quality control: What quality specifications must be adhered to? What quality control measures must be in place?
Monetary payments: When are payments due, and in what form?
Want to learn more about conducting proper research, selecting the most effective entry strategy and implementing it efficiently? Check out the FITTskills International Market Entries Strategy online course!

Managing Franchisee/Licensee Relationships
For this type of market entry strategy, the effort is not over once the contract has been finalized and the new business relationship launched. Successful franchisee/licensee relationships require ongoing monitoring and maintenance.
Monitoring Compliance
For franchising and licensing, it is critical that the business relationship be regularly monitored to ensure franchisees/licensees are operating within the bounds of their agreements. For franchisees, they may require ongoing support to help them implement the model and achieve success. For the overall success of the parent organization and the venture, it is important to identify when this support is needed to avoid remedial action and any negative perceptions of the brand.
Building Relationships
Franchising/licensing is an ongoing relationship between business partners. As with any relationship, this requires ongoing dialogue and a periodic assessment of how the arrangement is working for both parties. The parent organization may need to continually adapt its products, services and even its mode of communication to the needs of its franchisees/licensees. Part of maintaining this relationship is successfully managing disagreements and disputes as they arise.
This article is an excerpt from the
FITTskills International Market Entry Strategies course
. Excel in new markets by establishing and managing strategic global business alliances through use of research, evaluation, negotiation and continued communication.
Learn more!