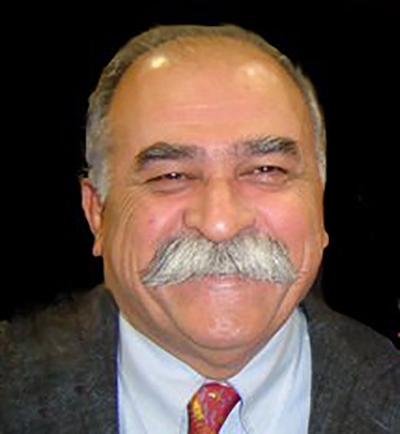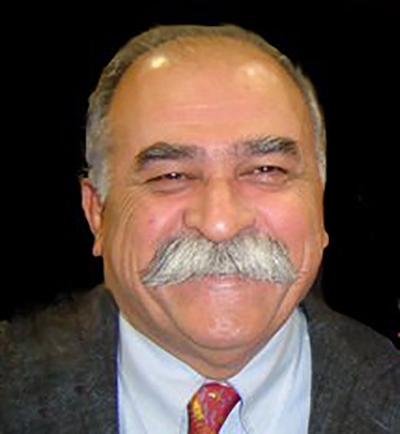 Earned his elite CITP®|FIBP® designation: Jan. 2018
In the late 1970s, Naveed Agha moved from England to the United States to complete his MBA at the University of New Haven in Connecticut. When he arrived, he moved into an international center in New Haven, which was home to people from 14 different countries. It was this experience which first sparked his passion for an international career.
"Living there gave me a new perspective and a respect for all of the different cultures, races and religions worldwide. It was such a rich experience that I thought building an international business career would really work for me."
Upon completing his program in 1981, he started his first job in international trade with Singer, one of the world's largest sewing machine manufacturers, as Marketing Manager for Pakistan.
"Working at a large global company like Singer gave me a chance to meet colleagues from all around the world. I attended two company marketing conferences every year, one for the Asia region and one for the global team, which hosted over 200 people."
Life in 1980s Dubai and the Iraqi invasion of Kuwait
In 1983, Naveed became the Marketing Manager for a food company in Dubai, and handled everything from frozen burgers and vegetables to canned food and chocolate. At the time, Dubai had not yet blossomed into the major tourist destination and global business hub it is today. As a result, there was the occasional moment of confusion when travelling overseas.
"Dubai was not yet as well known, and visiting fancy food shows in places like New York was not something we started doing until the 1990s. In fact, at one of my first visits to a major New York food show, I told another attendee I was from Dubai and he thought it was in India!"
With most major global companies still new to the Dubai market, there were also some notable trials and errors for companies adjusting to local cultural and climate norms.
"Most companies simply saw export markets like Dubai as a place to try to get rid of surplus production, and weren't planning accordingly. One fridge company ad had a woman looking into her fridge with a giant ham inside – not a smart decision in a culture where you're not allowed to eat pork. Food companies also didn't realize that there were specific requirements for labelling dates, which had to be printed directly on the packaging. One company had its shipment rejected because the dates were written in the wrong order in Arabic, and in the end it had to be sent to a different country with different labelling requirements."
"In another instance, Chrysler and Honda had the same distributor. When Chrysler launched their new New Yorker car, the distributor decided to have a promotion where if you purchased a New Yorker, you received a Honda Civic for free!"
Unfortunately, many cars there were not adopted to the local climate, where it could rise to well into the 40s (Celsius). In one of my cars, it got so hot that the rear view mirror melted off!
Naveed spent most of the next 12 years living and working in Dubai, except for the period from 1989-1991. In January 1989, he began working as General Manager for a local trading company in Kuwait and was there until one fateful day he was literally stopped in his tracks.
"On August 2, 1990 I was at the main airport in Kuwait, ready to leave on a business trip. At 2am, the Iraqi army invaded Kuwait, the event that started the Gulf War. As a result, I was stuck in Kuwait unable to leave until September 25 – almost two months! I had finally had enough, and found a way to drive all the way to Pakistan, a 5500km journey, to leave the country. That experience was a real eye-opener for me, and I decided to return to Dubai after the liberation of Kuwait in 1991."
For the next four years, he worked for major food companies in Dubai, including Toblerone chocolate and a coffee company.
Moving to Canada to build his career, and then his own business
In 1995, Naveed and his family applied for immigration to Canada, and officially arrived in Canada in 1996. By 1997, Naveed had become Marketing Manager for Robin Hood Multifoods.
He was responsible for leading the company's exports of Golden Temple flour, which is mainly used to make the types of flatbreads common throughout Middle Eastern and Indian cuisine. He quickly expanded sales in in Saudi Arabia, Kuwait and Qatar, and developed cake boxes with Arabic labelling to better reach consumers there.
He also worked in the Chinese market, and helped develop a higher-gluten flour that would sell better there.
After a few years, Smucker purchased Robin Hood and by 2004 wanted to start a total corporate culture change. This process involved letting go of their entire salesforce, including Naveed. Mere hours later, he received a call that prompted a major career decision.
"The same day I was let go, I received a call from a customer in Korea who was upset with Robin Hood's new service and wanted to be treated better."
I place a strong value on customer relationships, so I wanted to be the one to provide that for him and others. That year I started my own company, Raziq International Inc.
We specialize in sales and marketing for baking and food ingredients, and also serve as representatives for some major companies."
He has since worked on a wide variety of projects, including helping a Saskatchewan lentil and pulse company develop their entire marketing strategy and distribution to sell across the U.S. and Canada, and serving as a representative for Winnipeg company Richardson International to their Middle Eastern customers.
Why you should take the time to invest into business relationships
As Naveed built his business, he repeatedly emphasized the importance of taking time to build strong relationships and adapt to the cultural norms in other countries.
"Many North American executives get upset in the Middle East or South America about the more laid-back business cultures. These executives are not used to having to build friendships and chat to understand people there before talking business. But in many cultures you need to take them out to lunch, then dinner, and know about each other's families."
"To give an example from another market, I was once in Malaysia, visiting a customer I had never met. I was sitting in his office, and saw a nice restaurant and suggested we go there. My customer insisted I come to his house for dinner and meet his family."
Adding the CITP® designation to his long and impressive list of accomplishments
Naveed first heard about FITT training and certification several years ago, both through online research and from another CITP® designation holder.
"I learned about FITT through Vincent Taddeo, who was with me a very long time ago in Dubai at the Gulf Food Show. I was managing the Robin Hood booth and he was at the Cavendish Farms booth, where he was Vice President, Exports. Sadly, he passed away recently."
After successfully applying for the CITP® designation, he looks forward to seeing how earning it will positively impact his career.
"The CITP® is such a prestigious certification, which gives me greater credibility for what I do and what I represent. I am very excited to be recognized this way in international trade. The designation is recognized globally and requires meeting certain criteria, so I'm very honoured and humbled."
It will be most important for my consulting work, as having the designation on my business card means I have greater credibility when dealing with manufacturers or other companies, and fellow professionals will immediately know that I know what I'm doing.
Now that he can add the designation to his list of career accomplishments, we are looking forward to seeing what new exploits and accomplishments await him in the years to come.
Learn more about the CITP®|FIBP® designation
INTERNATIONAL BUSINESS CERTIFICATION—CITP®|FIBP®
Advance your career and build your professional credibility in the field of global business by earning the Certified International Trade Professional (CITP) designation.
Why Earn the Certified International Trade Professional (CITP) Designation?
The Certified International Trade Professional (CITP) designation is the world's leading professional designation for the field of international business. So whether you're new to global trade or have over a decade of direct experience, you'll find the CITP designation can help advance your career and build your professional credibility.
The CITP designation sets you apart in the competitive international business industry because it's proof you possess the competencies global business experts have identified as being essential for a successful career in international trade. It also recognizes your dedication to ethical business practices and ongoing professional development—both of which are desirable traits for today's global business practitioners.