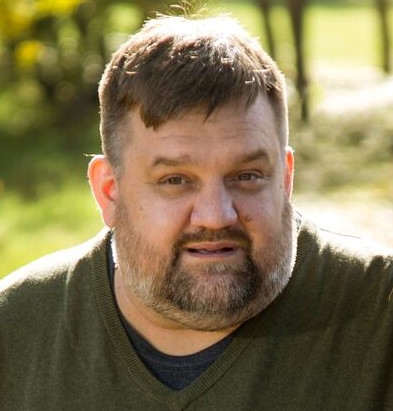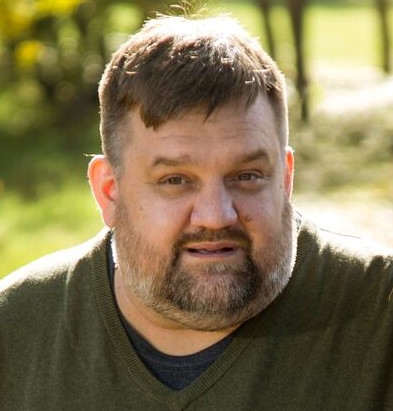 Earned his elite CITP®|FIBP® designation: Aug. 2007
For over 15 years, Jason Fischer has worked in high-level positions for some of the biggest companies in Canada, dealing with massive rail shipping networks and other forms of transportation.
While he's come a long way in his career since his first trade-related job as a part-time ramp attendant at the Calgary International Airport, his enthusiasm has remained as vivid as ever.
"One of the highlights of my career has been the chance to see all different types of aircraft up close, especially some of the massive cargo jets like the freight MD-11s, or anything made by Antonov."
Making container cargo more efficient, and new friends along the way
In 2001, Jason began working at Mark's Work Wearhouse as their Operations Manager, taking responsibility for all textiles coming into the country.
"I was responsible for the offshore cargoes that were imported into Canada. The majority of the import traffic was containerized and arrived by sea. It was in this capacity that I was instrumental in developing an Inland Container Depot (ICD) to ensure that our breakdown terminal had enough containers over the course of the day. We used metrics to determine how many containers and staff would be required to manage it. So we engineered a timeline and volume that produced the most efficient results for the capacity of the facility and manpower."
He excelled over the course of his seven years at the company, and claims one of the main reasons is that he was unafraid to ask questions and never stop learning.
"There are no lone rangers in this occupation – do not be afraid to reach out and ask questions or for help – because one day you will be providing the answers as well."
He also discovered that reaching out could lead to fun cultural experiences, such as one instance where he got to meet and greet the crew of a container vessel and eat dinner with its captain in Vancouver.
"The crew was largely from Bangladesh and the dinner represented that region of the world. It was a unique experience that expanded my world view."
Building his skills with formal training and certification
Beginning in 2004, Jason also sought to add to his knowledge by taking the FITTskills online courses. He completed his final course to earn his FITT Diploma in International Trade in 2007. Jason credits the courses with helping him to thoroughly assess his existing level of international trade knowledge and fill in some crucial gaps.
Taking the FITTskills courses allowed me to benchmark my learning and establish greater credibility for my abilities and skills.
"I also really enjoyed completing a project for one of the courses on exporting hay from Alberta to Japan. I ended up gaining a whole new appreciation for the breadth of international trade – and, coincidentally, also discovered I'm allergic to hay!"
Shortly after earning his FITT Diploma, Jason applied for and earned his CITP®|FIBP® designation. He has now maintained his designation for over a decade, having witnessed the positive impact it has had on his career ever since.
"I initially applied for the designation so I could be part of FITT, an organization that has been at the forefront of trade and development for many years. Earning it was a defining accomplishment in my life, and I'm very proud of it."
"Obtaining my CITP designation was instrumental in my career progression as it benchmarked my experience and provided me with credibility in the workplace. My designation has since opened doors to new employment opportunities, and given me the confidence to contribute more within the international trade field by mentoring others."
New challenges mean travel opportunities and innovative solutions to transportation questions
While he enjoyed his time with Mark's Work Wearhouse, a major life change in 2008 prompted a change in priorities that resulted in a new job for Jason.
"My life changed dramatically when my wife and I adopted a boy from the United States. I was in need of a change as my role and responsibilities at Mark's included a lot of travel. With all the effort of adopting – I didn't want to be a passive father – so after much thought I transitioned to Canadian Pacific Railway."
He spent the next five years working his way up through the organization, starting as a Transportation Manager Trainee and fitting into many different roles before reaching the position of Chief Train Dispatcher. While the role involved shift work in a 24/7 environment, it also gave him more opportunities to spend time with his son, which made a big difference for him.
He then briefly worked in CP's Fuel Optimization Group, before finally moving to a role as Service Delivery Analyst – Carload, scheduling private rail car fleets for CP customers. One of the customers he scheduled for was Diageo, one of the world's largest alcoholic beverage company, which opened some doors for unique experiences.
"Because of my relationship with Diageo, I was able to go to Gimli, MB and tour the Crown Royal distillery, which was a highlight for me. I also helped them transition to Lakeland Rail Road as CP decommissioned the rail line between Sellkirk, MB and Gimli, MB. A co-operative of farmers and investors, with a grant from the provincial and federal governments, provided financing for a Short Line Rail Road to ensure that businesses like Diageo, that needed that transportation, would still be viable."
Honing his rail expertise with two massive multinationals
When CP embarked upon major structural changes, Jason realized that his position might require him to relocate, so he began looking for other work and started at JPMorgan Chase scheduling rail transport of crude oil.
Not long after starting there, however, his office was purchased by another company, which involved restructuring that eliminated his position. Fortunately, he was recommended for a position as Crude Oil Scheduler with Shell, and has now worked there since September 2014.
On top of managing the rail cargo, Jason has made major strides within the company to improve their reporting and scheduling and consolidate it into a single easy-to-use dashboard.
"I began to realize very early that one of my main jobs was managing people's expectation of rail. In order to do this I was able to take multiple reports and distribution lists and combine them into a central location. I talked to many of the stakeholders and basically created one reporting dashboard that had all the data that everyone was requesting. I also leveraged technology to develop reporting specifically for crude rail, and this created a stable platform to do scheduling duties."
Equally proud of his accomplishments and excited for what's still to come, Jason is thriving in a career he excels in and enjoys. As he continues to find new solutions to old problems or enjoy the unique experiences that arise for many global business professionals, his training and CITP®|FIBP® designation will continue to play an important part in his career development and the success he achieves along the way.
Learn more about the CITP®|FIBP® designation
INTERNATIONAL BUSINESS CERTIFICATION—CITP®|FIBP®
Advance your career and build your professional credibility in the field of global business by earning the Certified International Trade Professional (CITP) designation.
Why Earn the Certified International Trade Professional (CITP) Designation?
The Certified International Trade Professional (CITP) designation is the world's leading professional designation for the field of international business. So whether you're new to global trade or have over a decade of direct experience, you'll find the CITP designation can help advance your career and build your professional credibility.
The CITP designation sets you apart in the competitive international business industry because it's proof you possess the competencies global business experts have identified as being essential for a successful career in international trade. It also recognizes your dedication to ethical business practices and ongoing professional development—both of which are desirable traits for today's global business practitioners.