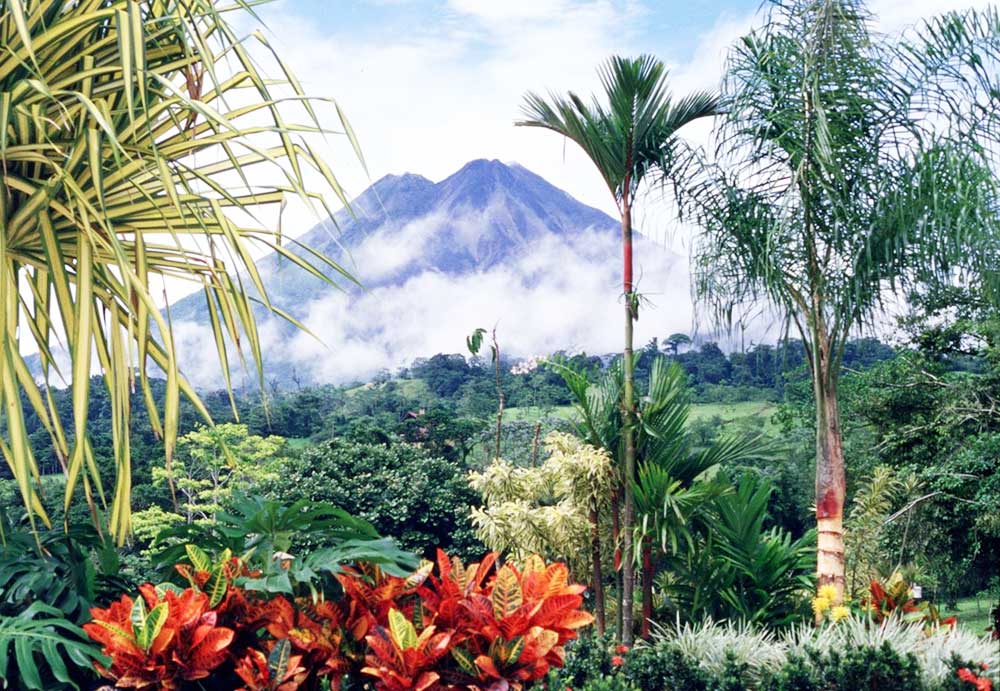 Costa Rica is primarily known as a popular tourist destination, due to its biodiversity, active volcanoes, beautiful beaches and stunning rainforest.  But did you know that its capital city, San José, is also the outsourcing capital of Latin America?
Costa Rica is the number one exporter of high tech industrial products in Latin America and fourth in the world. It is also the safest country in Latin America.
Costa Rica may be small in size and population (almost 5 million), with much bigger neighbouring countries like Mexico and Colombia, but it should not be overlooked as business destination.
Here's why:
Costa Rica is one of the most economically, socially and politically stable countries in Latin America. It has been a democratic nation for over 120 years and is the second most stable democracy in Latin America. Its biggest money generating industries are tourism, food, agriculture, services and industrial production ('we export diversity', the Costa Ricans say).
Costa Rica has an open economy and free trade agreements with many countries and regions including the EU, Canada, the U.S., China and most of Latin America. Together with Panama, Costa Rica is in the process of becoming a member of the Pacific Alliance, a trade bloc with Chile, Peru, Colombia and Mexico, focusing on the Asia-Pacific region. The country is also working actively towards obtaining a membership in the Organisation for Economic Co-operation and Development (OECD). Costa Rica's GDP is projected to grow 4.5% by the end of 2017.
Booming healthcare industry now outranks the U.S.
Many countries in Latin America still need to diversify their economies, but Costa Rica started doing that many years ago. As a result, it is now the biggest high tech exporter in Latin America, specializing in medical products. This is a notable achievement for such a small country. Costa Rica's healthcare sector is particularly interesting; almost all public purchases fall under the responsibility of the social insurance company Caja Costarricense de Seguro Social CCSS (also known as 'Caja'). This includes 30 hospitals and around 500 clinics. CCSS is investing increasingly in new facilities and equipment in order to be able to meet the export demands of Costa Rican products.
This active healthcare sector brings export opportunities to companies that can offer advanced manufacturing technologies, equipment and medical infrastructure.
Costa Rica needs, among other products, ultrasound equipment, cleaning systems, x-ray systems, precision and cardiovascular instruments. In Costa Rica the whole population has equal access to healthcare services and public health insurance. The United Nations ranks Costa Rica's health sector among the top 20 in the world.
Manufacturers of medical devices that wish to minimize their production costs should consider investing in Costa Rica. The country is a good location for product assembly and elaboration before exporting to countries where they share tariff-free trade, including other Latin American countries as well as the U.S., Canada and China. Costa Rica also boasts one of the best-educated labour forces among Latin American nations.
Currently there are more than 65 medical device companies active in Costa Rica manufacturing and exporting Class I to Class III products. Costa Rica is also the most innovative country in Latin America, and as an outsource destination it currently ranks 13th worldwide.
Costa Rica also offers opportunities for companies active in medical tourism and the construction of private hospitals. In fact, the WHO now ranks its healthcare system above the U.S.
Retirement hot spot creating demand for services
The National Priority proposal of former President Arias announced new efforts to entice 10,000 additional foreign retirees, or "pensionados", to make Costa Rica their new home. In this initiative, the country faces stiff competition from neighbouring Panama, Nicaragua and Belize and is looking for ways to step up this effort. When it comes to biodiversity and natural beauty, Costa Rica is hard to beat, and there are plenty of other recreational activities available to keep snowbirds happy on top of the good public and private healthcare.
If you are a supplier of services that cater to retirees,  Costa Rica is certainly worth a closer look.
The proximity to North America, the relatively high level of English usage, and ports on both coasts, make Costa Rica an attractive destination for Canadian and U.S. businesses. Traveling within the country is easy, and distances are short, making it possible to schedule several meetings in a few days.
Costa Rica has a pleasant business climate and the people of Costa Rica (Ticos) generally have a polite, friendly and easy going disposition. Their optimistic 'pura vida' attitude towards life in general makes it a country where the pace may be slower than we are used to in Western countries, but very pleasant to live and work with.
Guilty of overlooking Costa Rica as business destination? You're not alone, but you can change that. Inform yourself about the possibilities for your company and visit the country to see whether you and Costa Rica are a match. Pura vida!
Disclaimer: The opinions expressed in this article are those of the contributing author, and do not necessarily reflect those of the Forum for International Trade Training.