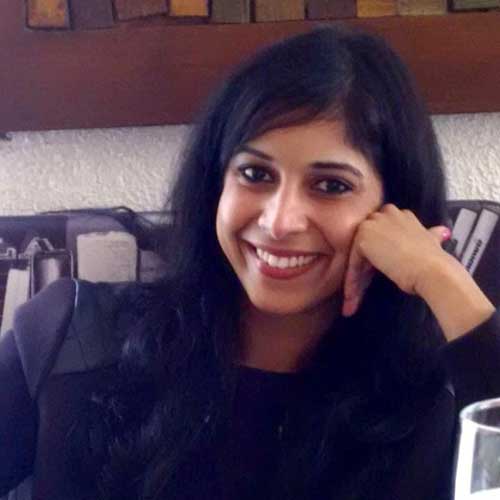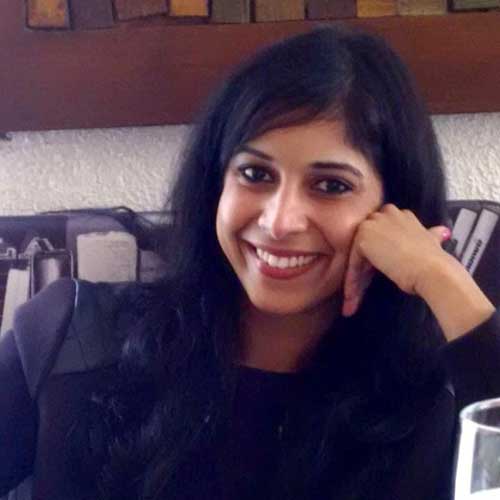 Earned her elite CITP®|FIBP® designation: Apr. 2016
Shriya Ramachandran entered the world of international trade as an environmental researcher, monitoring various aspects of climate policy that impacted local and global industries. Transitioning from that position into a career focused on international trade was a very natural process.
Shriya began working as a trade officer for Global Affairs Canada (formerly DFATD) in 2014. Before that, she worked at the Finnish Trade Office in India as the clean tech program head for over three years. Over the course of her career she has had the opportunity to cover many sectors, including clean tech, automobiles, infrastructure, transportation, construction and financial services.
The busy and varied role of a trade commissioner keeps her on her toes.
"No two days are similar for a trade commissioner."
"Any given day I might be helping Canadian companies with market access information, meeting with local companies to help generate leads, handling high profile visits or working on market specific reports. A typical day is a hybrid of all these tasks in different proportions."
"That is by far the best part of my job. The dynamism of my work has turned my profession into my passion."
Building strong business relationships between two great countries
As a key member of her clients' international support group, Shriya is encouraged to keep her global trade knowledge sharp, involving continual professional development and training. As part of her professional development, she was encouraged to complete the FITTskills program and found it to be a very practical asset for her day-to-day work.
What made the FITTskills program particularly interesting to me is that its approach was focused on its applicability to our day-to-day work. The case studies presented a real-time experience of how to effectively manage our work.
Today, Shriya's work as a trade commissioner focuses on infrastructure clients. She is stationed at the Canadian High Commission in New Delhi and is responsible for supporting Canadian companies doing business in India across transportation, construction, and urban and social infrastructure sectors. She also manages the High Commission's relationship with international financial institutions such as the Asian Development Bank and the World Bank in India.
"My present role involves promoting the bilateral relationship between India and Canada across a range of infrastructure sectors, and facilitating MOUs between concerned ministries in railways and road transport."
"I have been actively undertaking several missions and activities in collaboration with provinces and other government departments for trade promotion and investment, both in India and Canada. These projects have given me sound knowledge of the federal government structure in both countries, as well as the environment for doing business in both Canada and India.  As an infrastructure champion, I develop sector strategy and reports for India, along with briefing notes for senior officials at the High Commission and visiting missions."
Living up to high expectations as a global trade expert
It's inspiring to see how much Shriya enjoys, and takes pride in, the work that she does as a trade commissioner.
"Trade promotion supplemented by client success is a perfect blend to quantify the work that we do as trade commissioners. These particular achievements go a long way in instilling a sense of trust in the relationships that we share with our clients."
"When a client approaches you, they believe that you have the ability to guide them in the right direction when it comes to working in a new market. This by virtue makes trade commissioners accountable for the work we do, and the support that we provide has a direct impact on our clients' decisions."
This impact has been demonstrated through some notably rewarding moments with clients during her time at the High Commission.
"I was very happy to be able to convince a client who had no predisposition towards India to sign a deal which has now made India their priority market, to much success."
"I found it incredibly rewarding to help another client, who has been in the market for over four years, to get that one big break which transformed their business in India. I was able to assist this client in going from having no projects to being loaded with over a dozen projects, keeping them busy for over a year with substantial revenue flowing in."
These client success stories reinforced Shriya's commitment to global trade and the work that she does in India as a Canadian trade commissioner.  To demonstrate this level of expertise and engagement, she sought the elite designation that would signify her status in her field.
The CITP®|FIBP® is the only professional trade designation of its kind that focuses on the promotion and development of international business professionals who engage in a variety of roles and functions within organizations working on a global scale.
Shriya emphasises that the designation for her has real meaning because of the hard work and dedication that went into earning it.
"As important as earning the CITP®|FIBP® title, for me, was the process that has enabled me to demonstrate the complex skills and knowledge required to engage in international business. The FITTskills courses and CITP®|FIBP® designation have definitely broadened my horizons and professional network."
"Earning the designation has created a strong foundation to understand the dynamics of global trade, while instilling a sense of confidence to improve my services in international business. Becoming an elite CITP®|FIBP® has absolutely honed my ability to make advancements in this field."
Sharing the secrets to success
Leveraging her strong commitment towards promoting commercial engagement between India and Canada, Shriya has constantly outperformed her assigned targets on economic outcomes for Canada. Her commitment to client satisfaction and dedication to her work has always been appreciated by her peers and seniors, most remarkably with a reward for client services.
"The highlight of my stint at the High Commission has been the recognition for my outstanding performance in client services for 2015-2016. The award was purely on merit for providing exceptional client service to Canadian clients."
We asked Shriya the secret to providing the highest level of service to her clients.
"I have always responded in a timely manner, with holistic and helpful solutions that meet the client's needs. I have never let personal time conflict with my work, and have ensured that I look out for my clients' needs, and put their requirements first and foremost."
We're proud to have dedicated professionals like Shriya representing the elite CITP®|FIBP® designation around the world.
Want to connect with Shriya?

LinkedIn: Shriya Ramachandran
Learn more about the CITP®|FIBP® designation
International Business Certification—CITP®|FIBP®
Advance your career and build your professional credibility in the field of global business by earning the Certified International Trade Professional (CITP) designation.
Why Earn the Certified International Trade Professional (CITP) Designation?
The Certified International Trade Professional (CITP) designation is the world's leading professional designation for the field of international business. So whether you're new to global trade or have over a decade of direct experience, you'll find the CITP designation can help advance your career and build your professional credibility.
The CITP designation sets you apart in the competitive international business industry because it's proof you possess the competencies global business experts have identified as being essential for a successful career in international trade. It also recognizes your dedication to ethical business practices and ongoing professional development—both of which are desirable traits for today's global business practitioners.