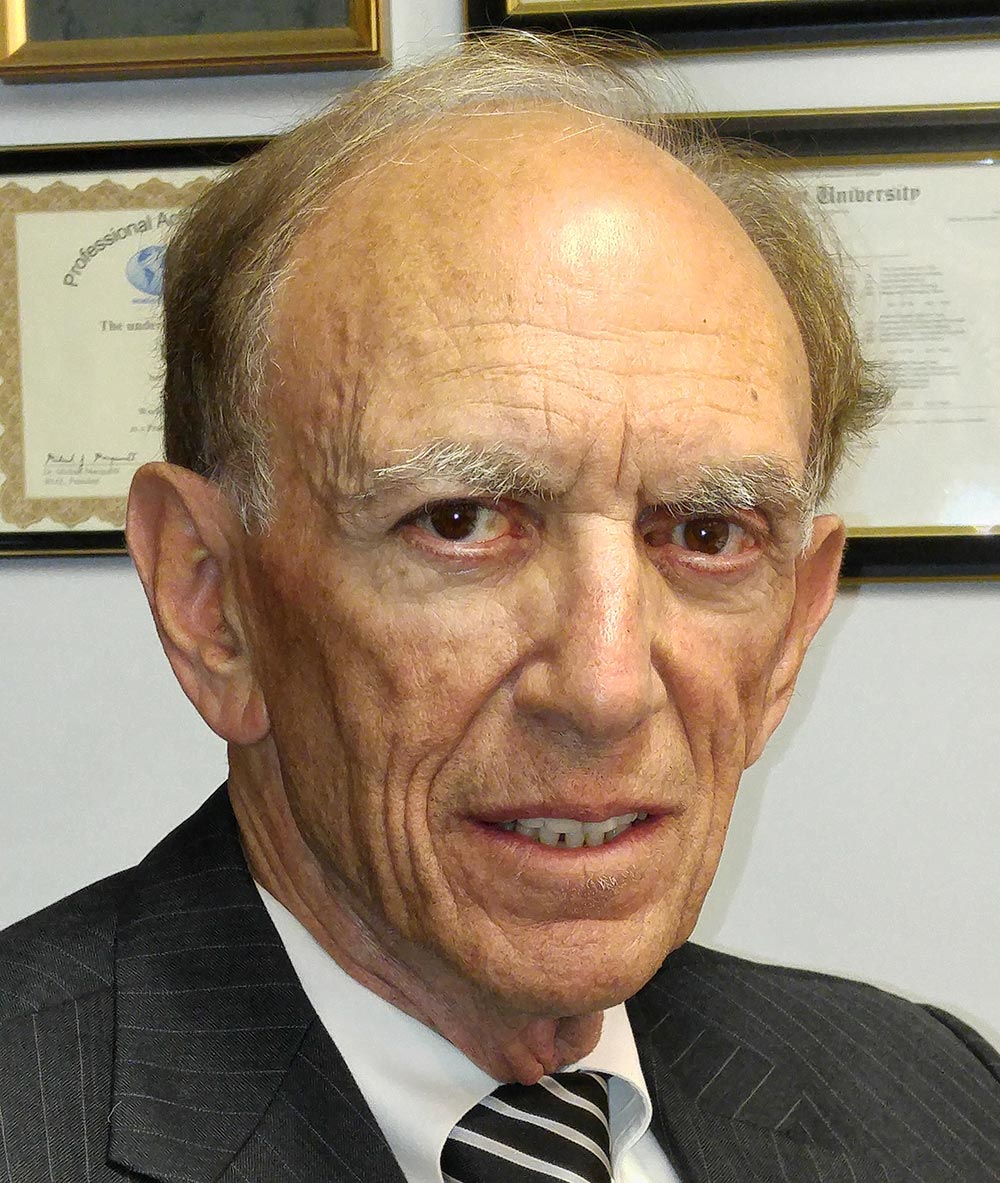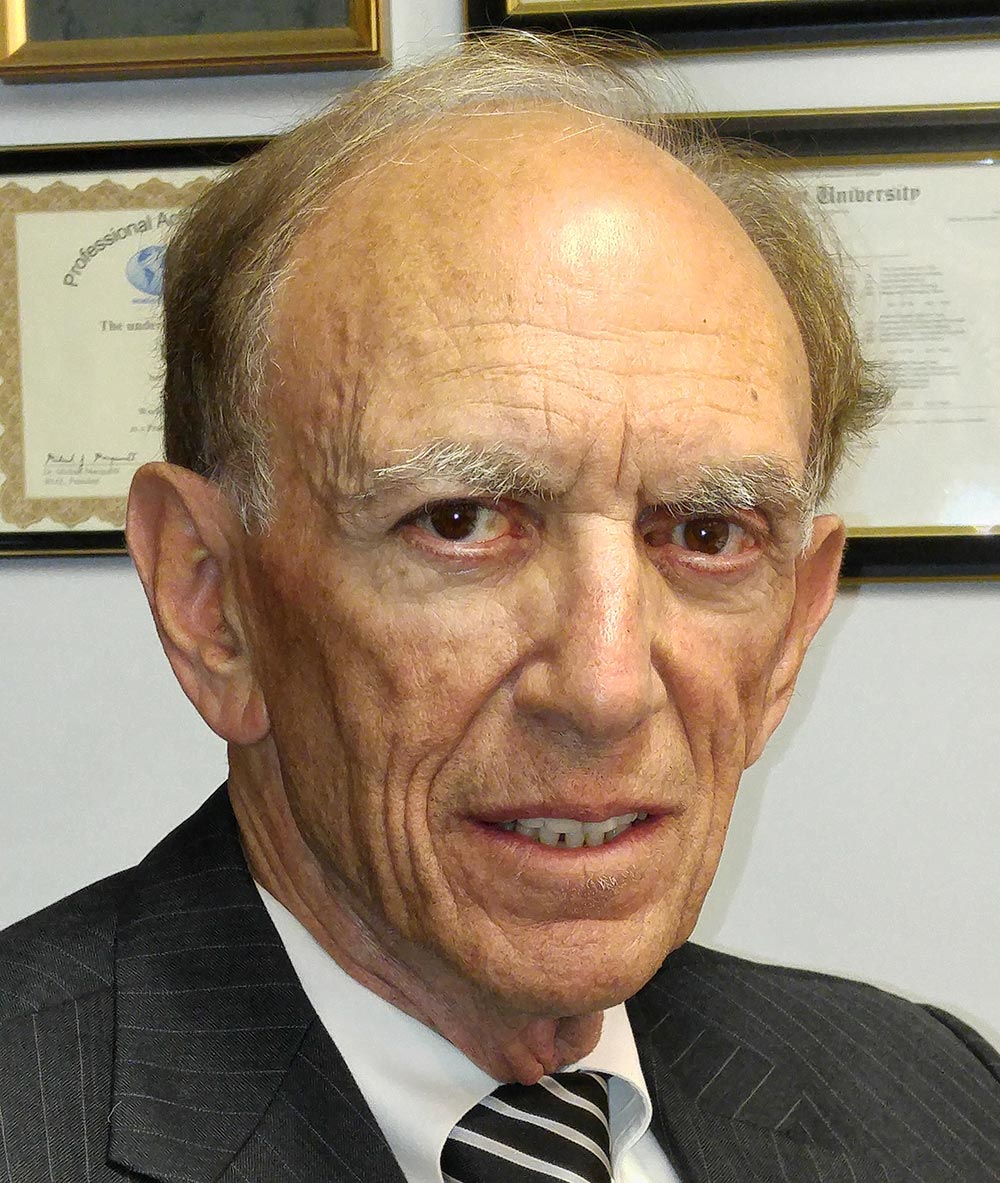 Earned his elite CITP®|FIBP® designation: Aug. 2017
With decades of business leadership, consulting and teaching experience, Philip Cohen has a wealth of wisdom and knowledge to share with business professionals and students alike.
His long and distinguished career began in 1975. Working at his family company, he began importing ingredients and equipment from the U.S. that were used to make their products. Hitting the ground running, he quickly learned the importance of all the various requirements and limitations involved in importing and exporting.
"Do not take anything for granted regarding customs regulations, documentation requirements, and consumer and corporate affairs, as well as food and drug requirements," he explains.
To illustrate this advice, Philip provides an example of one summer treat that became far more complicated than expected to ship across the Canada-U.S. border because of a small but important ingredient.
"I imported 8 pallets of cherry popsicles from the U.S. to Canada. Ingredients included water, sugar, flavour/colouring and stabilizer. Canadian government officials in charge of food and drug regulations came to the plant the day after the shipment arrived and said we could not sell the product in Canada because the cherry color included a red dye that would be harmful to Canadians. I returned the shipment to the U.S."
"The following year, a friend in the U.S. called to ask if he could buy some cherry popsicles from us in Canada. I replied of course, but recommended that he check with U.S. Department of Agriculture to confirm if the red coloring we use in Canada would be acceptable in the U.S. He called me back and said "no… the red food color acceptable in Canada would be extremely harmful to Americans."
As his skill and experience grew, his responsibilities did as well. In 1986, Philip was promoted to President of the company, a role which he would maintain until 2002. Over the course of those years, Philip was actively involved in importing and exporting a variety of perishable food products and processing equipment to and from Canada and the U.S. Philip's work also ensured the company held a high standing as a successful processor, distributor/wholesaler and retailer of specialty food products.
Thinking outside the box to solve problems and make customers happy
In one instance, he was able to use his knowledge of food regulations, as well as a little bit of creativity, to increase his business and secure a new American customer.
"The project involved importing 40 foot containers of orange juice concentrate from Brazil, each containing 90 drums weighing 450 pounds, to Windsor, Ontario each week for a year and a half. Our American customer required OJ concentrate to make an orange drink at 1/3 of the full concentration. In order to protect U.S. orange growers, orange juice concentrate was not allowed to be imported directly from Brazil or Mexico into the U.S."
"However, a diluted version was acceptable, so we reconstituted the frozen concentrate in Canada to a 'brix' level whereby U.S. customs classified it as 'orange drink'. As a result, we were legally able to ship across the border. We sent three tanker loads per week to our customer's plant outside of Lansing, Michigan. A lucrative contract!"
Over time, the company was growing and required additional freezer warehouse space. Philip found a solution by buying and shipping a complete building from the U.S. into Canada.
"An unusual transaction was our U.S. purchase of a prefabricated 80×100 x22' high freezer warehouse, complete with a three bay refrigerated loading dock, which was located in Omaha, Nebraska."
I personally numbered and marked each of the panels and pieces of steel. We then hired riggers to dismantle the building, including all of the structural steel. We loaded all of the building components onto 11 flatbeds and Werner trucking from Omaha hauled all of the trailers to Windsor, Ontario, where we reassembled the building.
"The 11 trailers arrived over a six day period, so we coordinated with our customs broker and Canadian Customs was appraised there would be 11 parts to the shipment arriving over the better part of a week."
Making the move from doing to consulting and teaching
In the early 2000s, Philip transitioned from running his food company, Twin Pine Foods, to new ventures. In 2000, while still serving as President, he opened and became President of Philip Cohen Consultants Group, which he continues to operate today as Strategic Advantage Consulting LTD. Offering guidance in complex organizational problem solving, market entry research, supply chain management, and developing marketing and business plans, he is able to serve a diverse group of clients with a wide variety of needs.
Philip works with clients in many different industries, including those in the U.S., Canada and Asia. In one of his favourite stories, he reflects on how he was able to return to the food and beverage world.
"I was hired to help a Chinese beverage company to enter the energy drink business worldwide. I guided them through strategic planning, and  helped to develop a business and marketing plan for the venture."
"Even though they owned their own cola bottling plant, 50 km outside of Beijing, they opted to use co-packers until they were assured that a large investment for specialized processing equipment was warranted.  A co-packer near Beijing was selected to produce for the Asia-Pacific markets, and a canning plant near Boston for the North and South American markets."
"It was agreed that 2 different formulations were required (carbonated and non- carbonated) to meet the differing needs of North American and Asian tastes and to overcome regulatory issues. Further, it was decided to partner with a company that was currently in the global beverage distribution business, rather than distribute on their own."
"In August 2013 sample product was run at the Chinese co-packer with limited distribution as a test market. In 2014, distribution increased in Asia and the 1st production run occurred at the U.S. plant. I was pleased to have played a part in this global product launch."
Since 2002, he has also served as a Professor at St. Clair College in Windsor, teaching subjects as diverse as entrepreneurship, global management, trade research, supply chain management and logistics.
In another example, he was proud to help a Chinese couple with a successful children's clothing business move to and set up business in Canada.
"Regulations and conditions in China were changing whereby it was no longer lucrative to continue their operation. They asked for help to relocate to Canada. After determining the criteria that would enable them to be successful in Canada, we prepared a 50 page 'Canada Market Entry Research Report', complete with pro forma financial statements. Based on the report, they visited Canada in December 2012, and we introduced them to both immigration and foreign tax consultants. In the fall of 2013, they immigrated to Canada and established their new business near the GTA, which is quite successful."
Earning recognition from his peers and setting an example for his students
Philip has now applied for and earned his elite Certified International Trade Professional (CITP® ǀ FIBP®) designation, both to recognize what he's accomplished and to demonstrate the importance of lifelong learning.
"I wanted to set an example for my students and to demonstrate that sufficient expertise and knowledge can earn you recognition from your peers. Learning and accomplishment should be life-long goals."
I look forward to raising awareness about the knowledge and high standards required for the designation, and that individuals with these designations can be counted on to have a high level of expertise within the global trade field.
He also explains that having the designation will offer him greater credibility as a consultant, and makes him feel more connected to FITT as an organization.
We look forward to having Philip serve as an ambassador for FITT and the CITP®ǀFIBP® network, and know he will continue to demonstrate the high standards to which our community aspires.
Want to connect with Philip?

LinkedIn: Philip Cohen
Learn more about the CITP®|FIBP® designation
INTERNATIONAL BUSINESS CERTIFICATION—CITP®|FIBP®
Advance your career and build your professional credibility in the field of global business by earning the Certified International Trade Professional (CITP) designation.
Why Earn the Certified International Trade Professional (CITP) Designation?
The Certified International Trade Professional (CITP) designation is the world's leading professional designation for the field of international business. So whether you're new to global trade or have over a decade of direct experience, you'll find the CITP designation can help advance your career and build your professional credibility.
The CITP designation sets you apart in the competitive international business industry because it's proof you possess the competencies global business experts have identified as being essential for a successful career in international trade. It also recognizes your dedication to ethical business practices and ongoing professional development—both of which are desirable traits for today's global business practitioners.