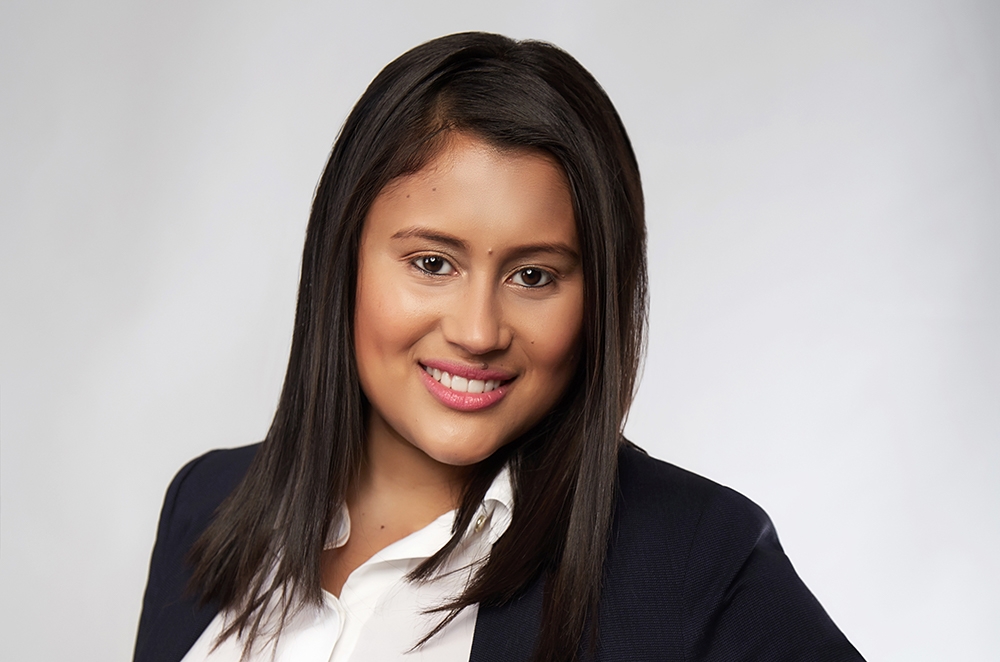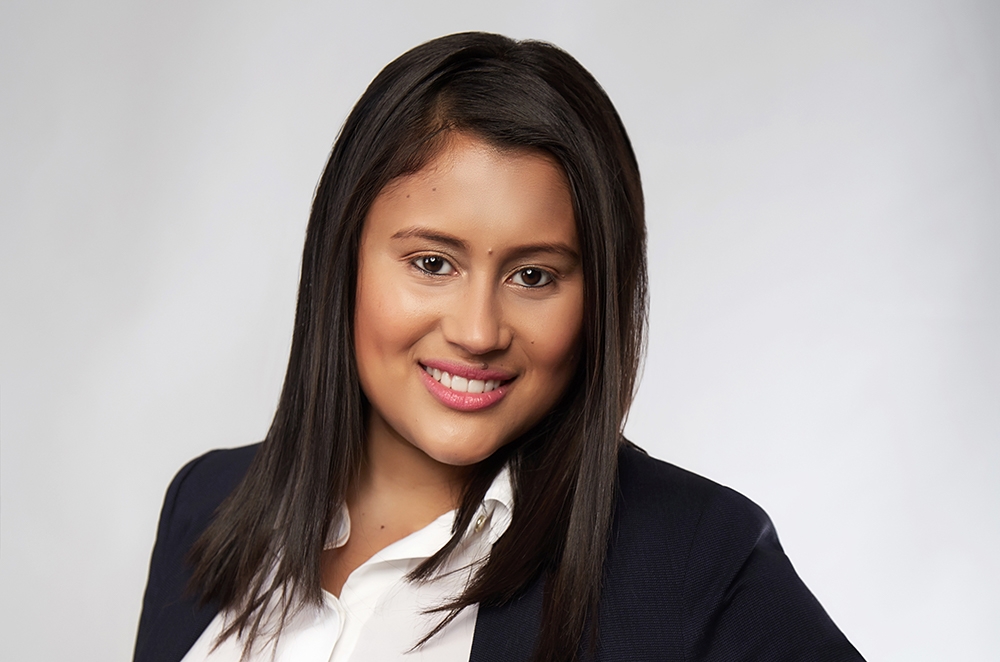 Earned her elite CITP®|FIBP® designation: Jan. 2017
Leslye has risen quickly up the international trade ladder in the past few years, with experience in both the public and private sector.
Her first role was with DxRAD Solutions, a company exporting medical equipment to South America, which presented a chance to prove herself and the challenge of learning on the job. While she was initially hired as an executive assistant, she was promoted to project manager within four months. This first experience in global business is what would drive the rest of her career.
Her work involved several high-level responsibilities such as identifying new suppliers, preparing business plans, identifying and securing countries as new markets, and coordinating the company's participation in multiple trade shows.
"I was always attracted to the idea of working with different cultures, travelling around the world and promoting international investment. My first job was very complex and interesting as it involved dropshipping from Korea and Spain to Colombia, Venezuela, Peru and Chile. After that, I decided to focus my career on international business, which led me to pursue positions with the Canadian Border Services Agency and Global Affairs."
These opportunities were not without their challenges though, and looking back she realizes how far she's come in her career.
"I wish I had known how complex international business can be, and known more of the concepts. I didn't yet know how important it is to research countries before entering them. To learn the different cultures and ways of doing work. Not to mention being aware of customs requirements and how quickly they can change. I was constantly dealing with problems as they arose and researching to find new solutions. Looking back, I wish I had that knowledge and had known about the research resources I have developed through my FITTskills training and work experience."
Studying for clarity and future success
With this in mind, Leslye enrolled in Mount Royal University's international business program, where she took the FITTskills courses and earned her FITT Diploma in International Trade as well as her Bachelor's degree.
I highly recommend the FITTskills courses because they encompass everything that you will encounter in international business.
"They help develop your awareness of possible problems and how to plan accordingly. By my final course, I had the knowledge and research resources to develop international business plans, and it was exciting how all the concepts were starting to be part of my natural thought process."
It was during her studies that she also first learned about the CITP®|FIBP® designation.
"It was my mentor and chair of my program, Halia Valladares, CITP, that first made me aware of the designation. She has the designation and highly recommended it. Throughout the courses, I saw the value of the knowledge I was gaining, and the value of the designation."
With her education in hand, Leslye grew her experience with positions as a Senior Trade Officer with the CBSA, and a Trade Commissioner Assistant with Global Affairs Canada (GAC). Her work with the CBSA focused on investigating cases related to cross-border compliance to determine whether everything was in order or if sanctions were required for violations.
Working with GAC gave her the chance to help companies access markets worldwide, including one incident she considers to be one of the highlights of her career so far.
"When I was working at Global Affairs (DFATD back then) I had the opportunity to find companies for a lead in Kuwait. Being able to identify Canadian companies capable of pursuing the opportunity and connecting them to a prospective client was exciting and rewarding. Especially as the opportunity included contracts for 150 different hospitals."
Taking the next step helping others achieve their dreams
In those positions, the value of the CITP®|FIBP® designation was further reinforced and it became clear that earning the certification would be important for her to continue down her desired career path.
Some of my coworkers at CBSA had the designation, and at GAC the Trade Commissioners were required to take the FITTskills courses. More and more employers were starting to recognize it as an industry-leading designation, so it became a must-have for me.
Earning her CITP®|FIBP® designation then became not only an event for celebration, but an important step towards earning her current job with Small Business BC as an International Trade Advisor.
"I was extremely happy, proud and excited to earn my CITP®|FIBP® designation. I have dedicated myself to gaining as much experience in the field, so to have my skills confirmed with the designation was a great achievement. My job requires FITTskills training and my employer was impressed by the fact that I have the designation. The knowledge I gained through the courses has prepared me to deliver seminars, advisory sessions, and guest lectures at small universities, as well as participate in international trade conferences."
Getting to speak with business professionals has been one of the biggest positives of her current role, as she knows her work can help them achieve their short-term and long-term objectives.
"One of the most interesting parts of my job is being able to deliver seminars on import and export to entrepreneurs in BC. I enjoy doing this because I not only transfer knowledge, but also get to live a little bit of the entrepreneur's dreams, hear their great ideas and enjoy their enthusiasm. For some clients, it is their life project to create their own international 'business empire' and it is nice to know that your guidance is helping with that dream."
Learn more about the CITP®|FIBP® designation
INTERNATIONAL BUSINESS CERTIFICATION—CITP®|FIBP®
Advance your career and build your professional credibility in the field of global business by earning the Certified International Trade Professional (CITP) designation.
Why Earn the Certified International Trade Professional (CITP) Designation?
The Certified International Trade Professional (CITP) designation is the world's leading professional designation for the field of international business. So whether you're new to global trade or have over a decade of direct experience, you'll find the CITP designation can help advance your career and build your professional credibility.
The CITP designation sets you apart in the competitive international business industry because it's proof you possess the competencies global business experts have identified as being essential for a successful career in international trade. It also recognizes your dedication to ethical business practices and ongoing professional development—both of which are desirable traits for today's global business practitioners.