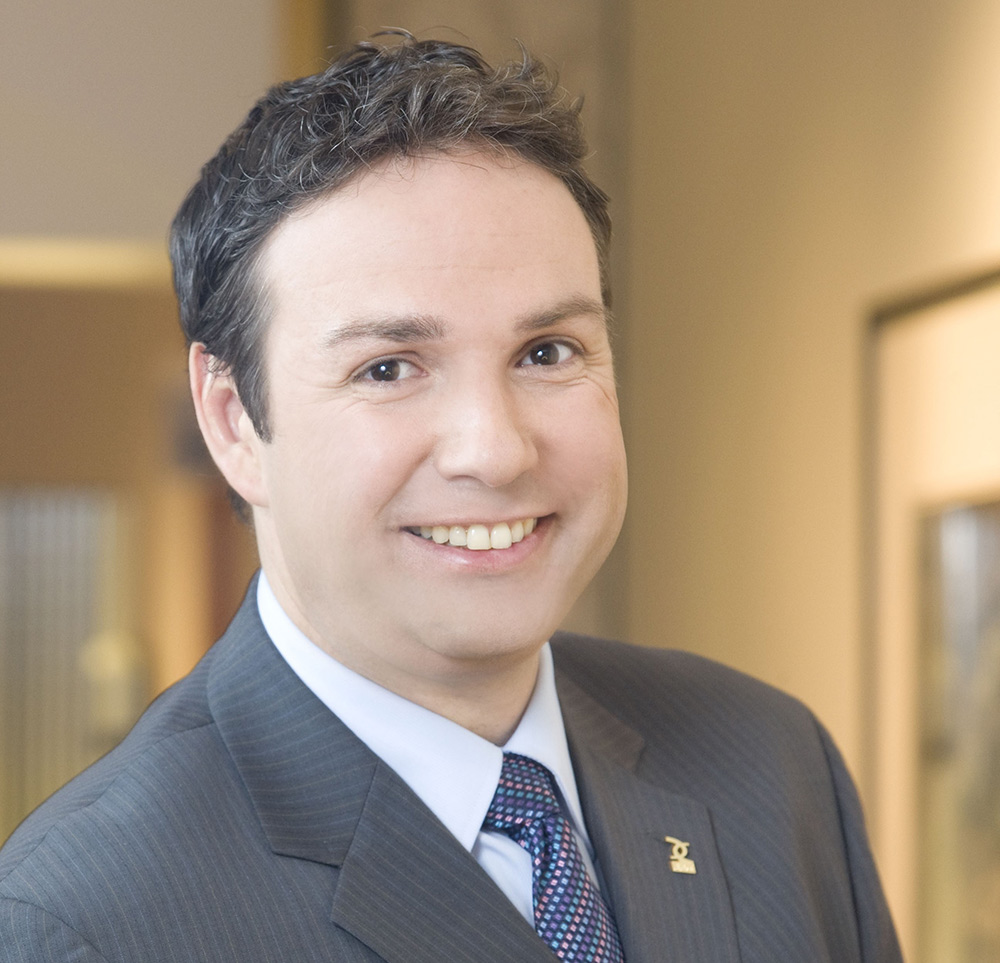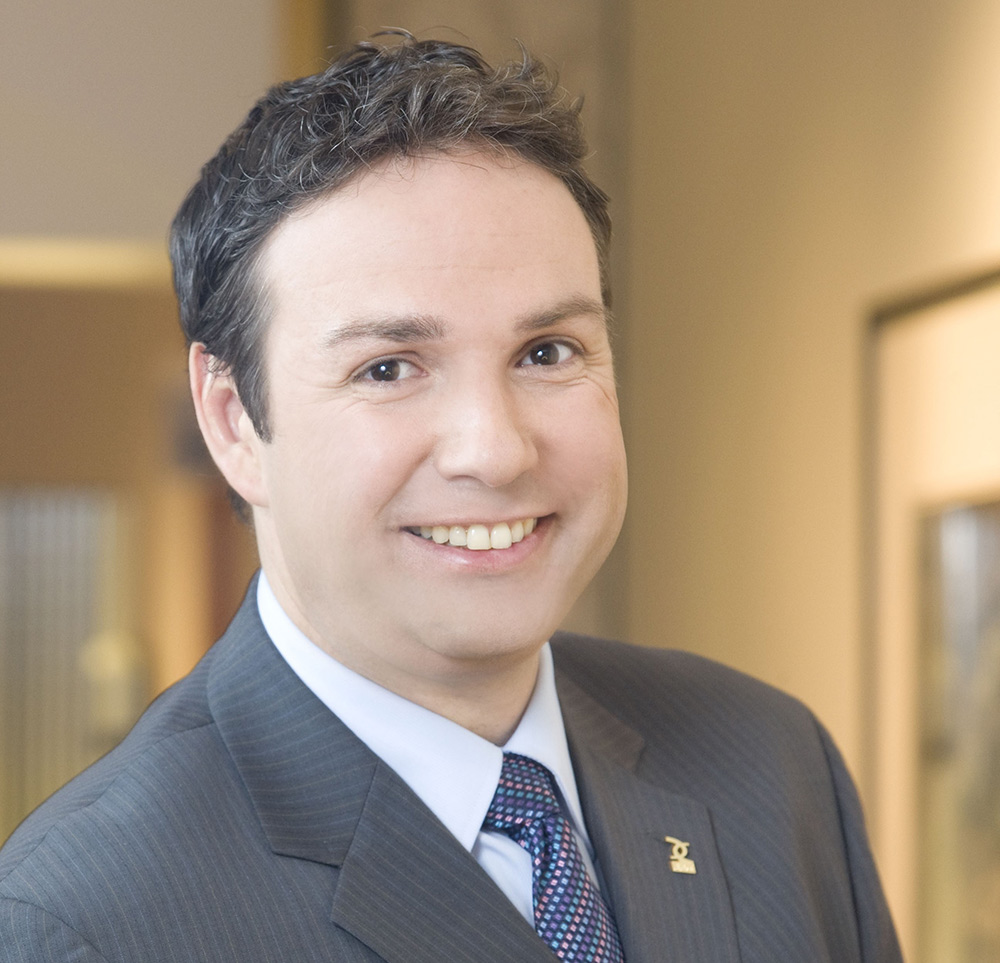 Earned his elite CITP®|FIBP® designation: Sept. 2016
Today, Carl Gravel is an experienced executive helping small businesses across Canada as a director at the Business Development Bank of Canada (BDC). Though he is now an integral member of one of Canada's largest corporations, Carl has spent many years working hard to get to where he is today.
After earning his degree in finance and commerce, Carl's career began in the finance industry.  By 2000, after spending several years of dedication, he earned the position of Structured Finance Manager with the National Bank of Canada where he began working with international clients for the first time. Doing so sparked a passion for international business which has guided his career path ever since.
"I started my international career when I was working on a special project many years ago. The project objective at the time was to support the Bank's client in its work with China, and I fell in love with international business while working on it."
"My first experiences going with clients to China in the early 2000's certainly represent vibrant memories. Helping to negotiate deals between Canadian and Chinese entrepreneurs was very exciting."
Since then, I've always enjoyed working with entrepreneurs and supporting them with their ambitions to become small multinationals!
In 2005, Carl's passion led him to start his own private consulting company, PFL International. With a focus on helping Canadian SMEs enter or expand their businesses in Asian and European markets, he was able to build upon his experience and help many companies. He was also able to improve his global business skills, particularly those regarding intercultural communication and negotiation.
"If I could go back and give myself advice at the beginning of my career, I'd want to teach my younger self about the importance of dealing with different cultures and languages, as well as the time required to build trust."
The excitement of supporting Canadian SMEs around the world
In 2007, Carl was offered a prestigious role with BDC as their National Director, Manufacturing, and has since continued to grow within the organization.
The organization's main focus is to offer financing, capital and advisor services to Canadian SMEs, the perfect marriage of Carl's financial background and passion for helping SMEs in global markets. After ten years there, he remains a firm advocate of their mission and enjoys every opportunity to help Canada's business talent shine worldwide.
"Every time I work with an SME looking at expanding into international markets, it is exciting and interesting."
We have so many good companies in Canada offering a lot of value. We need to better showcase them to the world!
In his initial role at BDC, he was responsible for developing the organization's strategy to support manufacturers, including developing finance solutions to help them do more business in international markets.
In 2010 he was named National Director, Global Expansion (Financing and Consulting), and was put in charge of BDC's Ontario and Quebec sales teams for their finance and consulting services.
He achieved his current position of Director of International Expansion in 2013. His focus is now on the consulting side of BDC leading their national team as they look to support increasing numbers of Canadian SMEs doing business globally.
Becoming part of a growing international business community
That same year, Carl also started taking FITTskills online courses, completing the entire program by 2016. He found taking the courses beneficial to his overall understanding of international trade, and is eager to recommend the courses to international business professionals.
I found the FITTskills courses to be comprehensive and very practical, especially for smaller businesses. It really gave me a structured thinking around the important aspects of international trade. I think anybody that is involved in international trade should follow the program.
Upon completing the courses and earning his FITT Diploma in International Trade, he applied for the elite Certified International Trade Professional (CITP®|FIBP®) designation and was proud to add it to his list of career accomplishments.
"I was looking for something practical, and it was a widely recognized certification across Canada. I felt very satisfied when I received it. I felt I became part of a solid international community."
As he continues to help SMEs across Canada reach new heights in global markets, he says that what he's gained from the FITTskills program and earning his designation will be an important part of meeting his goals.
"My role is to develop international solutions for SMEs and help them to understand the opportunities and challenges of international business, and I am sure all my gained global trade knowledge will be helpful in doing so."
With Carl carrying on this important work, Canadian SMEs looking for help are in safe and capable hands and we're looking forward to seeing him empower more businesses excel in global markets.
Want to connect with Carl?

LinkedIn: Carl Gravel 
Learn more about the CITP®|FIBP® designation
INTERNATIONAL BUSINESS CERTIFICATION—CITP®|FIBP®
Advance your career and build your professional credibility in the field of global business by earning the Certified International Trade Professional (CITP) designation.
Why Earn the Certified International Trade Professional (CITP) Designation?
The Certified International Trade Professional (CITP) designation is the world's leading professional designation for the field of international business. So whether you're new to global trade or have over a decade of direct experience, you'll find the CITP designation can help advance your career and build your professional credibility.
The CITP designation sets you apart in the competitive international business industry because it's proof you possess the competencies global business experts have identified as being essential for a successful career in international trade. It also recognizes your dedication to ethical business practices and ongoing professional development—both of which are desirable traits for today's global business practitioners.