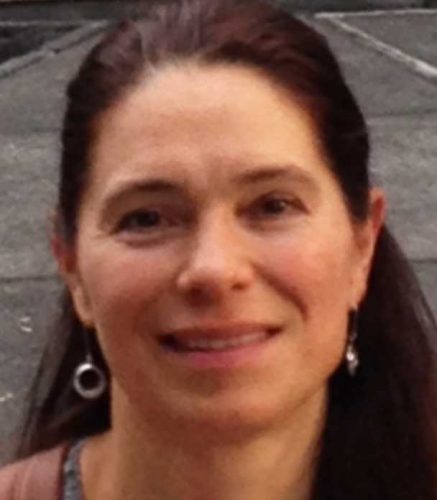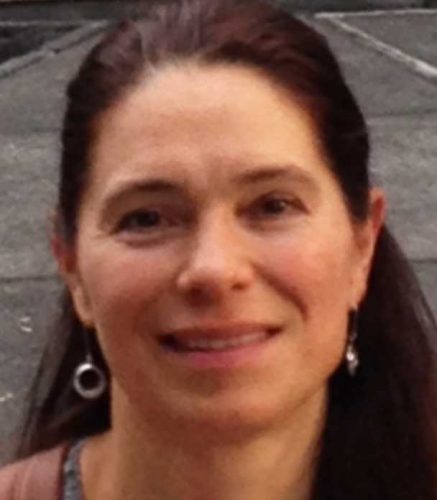 Earned her elite CITP®|FIBP® designation: Dec. 2016
Inspired by her mother, a successful entrepreneur who has overcome difficult odds to thrive in her business, Alicia Haneine always knew she wanted to be a businesswoman.
"My Mom is my number one business role model. With many limitations, she has always managed to be very entrepreneurial."
Alicia decided to pursue a degree in marketing and completed her studies at the Monterrey Institute of Technology and Higher Education in Mexico City in 1992. Her first role upon graduating immersed her in the world of international trade.
"I have always been passionate about international business and once I got my degree in Marketing, my first job was at a commercial company managing imports and marketing."
This new global environment allowed her to broaden her horizons and she welcomed the chance to work with people from around the world.
I love meeting people from other cultures and working together on challenging opportunities.
In Mexico, Alicia worked as an industrial market consultant to assist transnational companies entering the Mexican market, and then at a company that imports baby products where she was in charge of purchasing, importing and marketing operations.
Seeking a new landscape in Canada
In the spring of 1998 Alicia started a new chapter in her life and made the decision to raise her young family in a smaller city environment, with more opportunities to spend time enjoying the amenities of nature. The family made the move to Vancouver and have called the region home ever since. After taking a few years to focus on raising her young sons, she decided to return to her career in international business.
"The transition to professional life in Canada was gradual. One of my sons was a toddler when we first moved here, and the younger one was born soon after, so I wanted to focus on caring for them before getting back into international sales."
Her import-export background, as well as her strong English and Spanish language skills, made the transition easier when it was time to land her first role in her new home country.
In Mexico I was educated in an English immersion school, but my English speaking skills have improved significantly since I moved to Canada. I now speak Spanish and English fluently.
In late 1999 Alicia joined the Vancouver office of Nelson International, a company that specializes in supplying industrial building materials and international trade services. She served as an account executive in charge of sales, logistics and import trade operations of the baby furniture division, where she was able to grow sales by 50% in one year.
In 2002 she started her own business, Global Target Marketing Research and Consulting, where she consulted on numerous marketing projects including assisting in increasing tourist visits to the Capilano Suspension Bridge.
At Catalyst Paper Alicia was offered a wonderful opportunity to cover the LATAM region as an inside sales executive at Catalyst Paper from 2004 to 2006. There she was able to increase sales by 10% by optimizing her clients' export logistics and trade operations and improving their inventory management.
Since late 2006, Alicia and her husband have been managing and promoting their own business, North Van Suites, renting furnished apartments for short or long-term accommodation in North Vancouver.
Squashing the competition
Another lifelong passion for Alicia has been the sport of squash. She has played competitively at the national level in both Mexico and Canada and has been certified as an NCCP Level II Professional squash coach.
"Playing and coaching squash has been a very important part of my life. I have been competing, coaching  and simultaneously working in my professional career for most of my life. In Canada, I have focused on developing programs for adults and juniors, which has been one of my most satisfactory accomplishments."
She has also received awards for in competition as a member of the British Columbia Provincial squash team, including being awarded a winning title for the 40+ division in the Canadian Squash Nationals in 2009.
Staging her comeback
"I stepped away from international trade for about 10 years to coach squash professionally full-time, and raised my kids at the same time. I decided I wanted to get back into consulting, once my kids were almost finished high school."
"Given my professional background and the market trends, getting back into my career in international trade made a lot of sense. But being away of that space for a few years, I wanted to get up to speed on regulations, practices, technology, etc."
During my research I found the FITTskills courses and was convinced that they will give me the integration I need to prepare myself with the current practices in the industry.
Alicia decided to return to her studies full-time over the past two years, including completing the FITTskills program through a combination of online courses and the Canadian Manufacturers and Exporters instructor-led program, and earning her elite CITP®|FIBP® designation. She enjoyed the freedom and flexibility that taking the courses online provided, allowing her to balance her studies with her busy life of coaching, parenting and managing North Van Suites.
"My experience taking FITTskills online was great. I learned a lot from the courses, and benefited from the self-discipline you need to practice when completing courses online. I like the different approaches and functions within international trade that the program teaches. Now I'm able to understand all of the many different aspects of international trade, complemented by my previous experience. The CITP®|FIBP® designation will speak to the credibility of my skills."
Working towards a world where sustainability is as important as profit
Over the past few years Alicia has become committed to advancing sustainable practices in companies trading internationally.
Today there are plenty of opportunities to improve sustainability worldwide. My aim is to combine sustainability with international trade, where the environment and social value is just as important as profits.
"Essentially, I believe that international trade should be limited to genuine value-based businesses within the environmental boundaries to keep our planet and people prosperous."
Alicia is currently hard at work completing a full-time postgraduate Sustainability Leadership Advanced Certificate at the British Columbia Institute of Technology, with the goal of assisting organizations in embedding sustainable strategic planning in their international operations.
"I am currently taking six courses that include a Capstone Project in Passive House and renewable energy. The Passive House project is fascinating, because it is the best way to build efficiently. Passive House is the highest standard in building efficiency, providing the best air, temperature quality and comfort, reducing energy needs for heating and cooling by 80%. This combined with renewable energy systems, such as solar, results in an energy net zero home, making this very environmental friendly and affordable. This could be a good solution to affordable housing and green construction."
At FITT we love seeing the FITTskills graduates and CITP®|FIBP® designation holders using their training to make the world a better place. We look forward to seeing what Alicia will achieve with this exciting new project.
Want to connect with Alicia?

LinkedIn: Alicia Haneine
CITP|FIBP Box:

Learn more about the CITP®|FIBP® designation
International Business Certification—CITP®|FIBP®
Advance your career and build your professional credibility in the field of global business by earning the Certified International Trade Professional (CITP) designation.
Why Earn the Certified International Trade Professional (CITP) Designation?
The Certified International Trade Professional (CITP) designation is the world's leading professional designation for the field of international business. So whether you're new to global trade or have over a decade of direct experience, you'll find the CITP designation can help advance your career and build your professional credibility.
The CITP designation sets you apart in the competitive international business industry because it's proof you possess the competencies global business experts have identified as being essential for a successful career in international trade. It also recognizes your dedication to ethical business practices and ongoing professional development—both of which are desirable traits for today's global business practitioners.