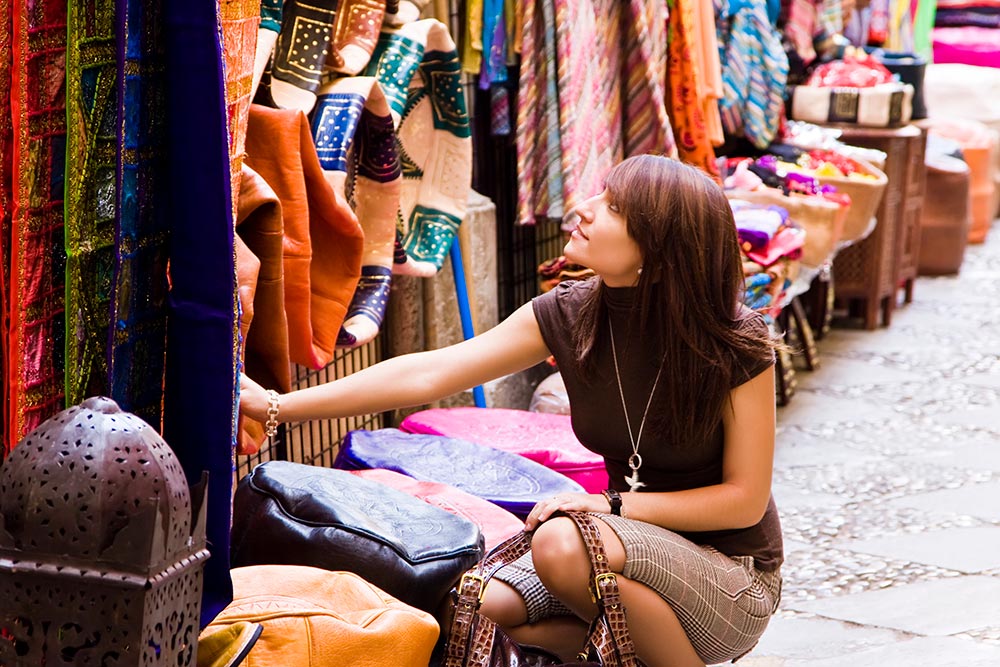 Over the past twenty years, I have had the great fortune to work in international trade operations, and I have seen more than one or two management fads come and go.
Looking back on a crucial career decision of my own, some ten years ago, to shift from a purely commercial focus on supply chains towards what was then the new horizon of sustainability, I can say with confidence that conceptually, 'responsible supply chain operations' have made it into mainstream thinking.
This is a term I prefer over Corporate Social Responsibility, or CSR, as it best defines the philosophical approach that consumer goods thought leaders have begun to put into practice in the real world.
Social auditing as a cost of doing business
The global apparel industry that I hail from has built up a particularly long history of attempting to address concerns from civil society, organized labour and governments about the industry's negative social and environmental impacts.
Beginning with apparel in the late 1990s, most consumer goods manufacturing sectors which had moved offshore, from art supplies to toys and mobile devices, turned to factory-level auditing of labour management practices as a key tool to respond to these concerns.
Generally speaking, the scope of such audits was kept narrow and shallow, rarely going beyond first-tier manufacturing, and keeping to human resource, payroll, operating environment health & safety (as opposed to the safety of structural environments) and 'cardinal sin' human rights issues such as child and forced labour.
Good work has been done and we have learned a lot. A great deal of data had been generated by risk management firms and retailers in the past twenty years, based on this now accepted requirement of 'social auditing'.
Social auditing is now simply a cost of doing business for the majority of Tier I suppliers.
But this has also led to a host of challenges, as the costs of cheating the systems in place are traded off by many suppliers against the costs of making long-term investments and changes in operating practices, equipment, training, the proper payment of wages and benefits and, critically, fire and safety systems.
To reach transparency, you need traceability
To address both of these issues, stakeholders from across the supply chain have been gravitating towards the concept of greater supply chain transparency for which, many argue, greater traceability of product inputs is needed.
For many highly engineered products like consumer electronics, this internal traceability back to the origin of components exists for top tier firms. But when it comes to material origins, as recent U.S. challenges with the Dodd-Frank Act and conflict minerals traceability has shown, things become vaguer.
In the apparel industry, they are downright opaque.
Both civil society and entrepreneurs have developed tools in response to the current lack of traceability and transparency among many apparel firms.
New Leaf Practice in Bishops Cannings, England is one of the very few sustainability practices with a focus on responsible supply chains that has developed a deep, web-based transparency platform for ensuring product traceability.
Turning over a new leaf
As part of a full range of responsible supply chain services that help track some 30,000 products from over 300 suppliers, the company's-data systems help their client base to track real-time ethics and sustainability data globally against regulatory and voluntary standards.
Charles and Lisa Drewe are the founding directors and have developed their services around providing 'natural intelligence' to clients. This is their term for the data sets and actionable information generated, not simply to follow products as they move through supply chains, but more importantly to drive problem-solving and better business planning.
The range of consulting effort aims at closing the loop on systems challenges, and is built around supplier and strategy management, business intelligence and product lifecycle management.
It begins by targeting critical sustainability hotspots in a client's supply chain such as water or carbon footprints, or approaches the project's impact from a macro level evaluation of particular challenges like pollution, ecosystem services or land use.
Lisa Drewe puts it this way:
"When we see our clients reporting a 750% increase in products verified as meeting positive environmental attributes after five years of working with them, we know our journey so far has been worthwhile. The starting point is always transparency; business has to know what's in their products, where they have come from and who made them etc., but to be honest, we have found that currently, so few businesses do have this information."
Getting to the truth of cotton origins
To help address this lack of visibility in apparel value chains, a number of initiatives have focused on one of the industry's core crop inputs by volume and value – cotton.
The Better Cotton Initiative, an offshoot of the Netherlands based Sustainable Trade initiative, operates in 12 countries across the developing world from Brazil, to India, to Mozambique.
While focusing primarily on mitigating the worst social and environmental impacts of cotton at the farm level, the BCI has recently begun work on implementing batch traceability from the field through to the fabric mill of its 'Better Cotton'.
In 2014, this amounted to 770,000 metric tons grown by almost 280,000 individual producers around the world.
With the buy-in of retailers and brands from Nike, VF Corp and dozens of EU peers, the programme has grown rapidly, but needed to provide this traceability so that the market could validate social and environmental claims while assuring authenticity of supply.
Addressing an even darker side of cotton supply chains, the work of the U.S.-based Responsible Sourcing Network has focused on building an apparel and investment industry consensus against cotton from Uzbekistan.
As the world's 5th largest cotton producer, the country has gained notoriety for its forced and child labour practices during the annual cotton harvest, and is a significant supplier to Bangladesh, Canada's #2 supplier of imported apparel.
There's still a shocking lack of accountability
One would think that with such a well-documented issue facing the industry, responsible business leaders would be concerned at the prospect of sourcing goods with child or forced-labour built in!
But to date few apparel brands, outside of the top dozen or so global leaders who manage value chains all the way back to cotton, have any visibility of where their fabrics come from, let alone where mills source their yarns or gins their cotton. And a good many of them are nervous to start looking.
Based on surveys taken among the 130+ brands who have signed on to RSN's pledge against Uzbek cotton, 80% of them carry out no auditing of any sort at fabric mill level, nor do they extend vendor Code of Conduct rules past garment sewing operations.
Further, a full 70% have no traceability or verification systems in place to ensure their production doesn't consume inputs of a questionable nature.
To address these gaps, RSN has spent the past year working with industry and outside collaborators to propose and build a spinner and mill verification system. The organization's goal is to provide this tool and further support to those brands and retailers, including Canada's Loblaw Companies Limited, who have signed the group's pledge.
These responses and tools, from web-based traceability through to civil society efforts at ensuring collaborative, 'clean' supply chains', have evolved out of our changing expectations of business.
And as leadership companies and business leaders here at home have come to accept the need to invest in local CSR efforts as status quo, so too are we having to respond to society's greater expectations of behaviour overseas.
We can hardly claim to be ethical, reputable business leaders on the one hand, while failing to proactively root out and eliminate human and environmental exploitation from the products which bear our brand names.
Does your company have a transparent and traceable supply chain? In what ways could your company potentially improve in these areas?
Want to read more about responsible supply chains?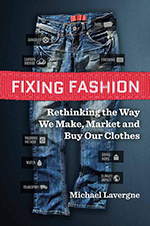 FIXING FASHION provides an up-close look at the past, present and future challenges of the global apparel trade and the deep social, political and environmental impacts which continue under the industry.