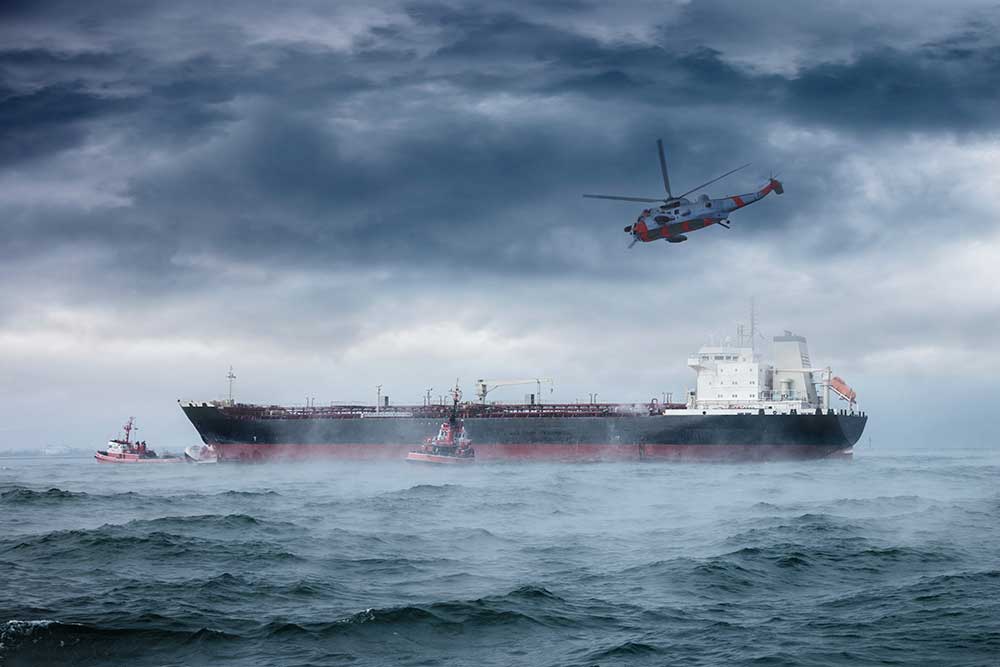 Shock rippled through the ocean freight community in late August as lenders refused additional financial assistance to the seventh largest container shipper, Hanjin Shipping Co. As a result, Hanjin has had to seek stay orders in 43 countries to protect its vessels from being seized, in addition to going into receivership in its home country, South Korea.
This latest occurrence adds fuel to an already beleaguered ocean freight market that has struggled since the global recession hit eight years ago.  Even after the end of the recession, the global economy has only grown sporadically due to uneven growth in Europe and a slowdown in China.
Bigger ships, bigger worries
In 2011, Maersk ordered 20 ships of 18,270 Twenty Foot Equivalent Units (TEU) at Daewoo Shipbuilding & Marine Engineering in South Korea. The goals of these large vessels focused around three main principles: economy of scale, energy efficiency and environment, so the series was named Triple-E.
Beginning in 2013, Maersk began taking delivery of these vessels. However, these ships only provide increased efficiency if they are fully loaded. As global trade volumes have declined over the past year due to a number of factors, such as China's economic downturn, the demand for shipping simply isn't there.
As a result, it's been a struggle to fill ships to capacity. Orient Overseas Container Line noted in 2015 that its vessels were only 72% full. However, other container lines followed suit and ordered larger and larger ships, even while demand for capacity has remained low. In fact, the global fleet is forecast to grow 4.6% this year, but demand is only forecasted to grow between 1-3%.
As a result of the overcapacity, shipping rates have fallen. In 2015, spot rates declined by more than 50% from Shanghai to Rotterdam, and more than 70% between Hong Kong and Los Angeles.
Lack of profitability fueling mergers and alliances
Unsurprisingly, many container lines are finding their profit margins shrinking and some are facing heavy losses.  Research firm Drewry predicts industry losses of at least USD $5billion in 2016.
As a result of overcapacity, companies in the ocean freight market have been trying to consolidate to protect their bottom lines through mergers.
A.P. Moeller-Maersk A/S said earlier this month that it's conducting a review that may lead to the breakup of the 112-year conglomerate.
CMA CGM SA, the world's third-biggest container shipping company, bought Singapore's Neptune Orient Lines Ltd. for $2.5 billion this year in the industry's biggest acquisition since 2005.
Hapag-Lloyd AG and United Arab Shipping Co. said in June that they have agreed to merge to become the fifth-largest container shipping company. That came after Hapag-Lloyd AG bought the container business from Chilean rival Compañía Sudamericana de Vapores (CSAV) in 2014.
In 2015, China merged China Ocean Shipping Group and China Shipping Group to form China Cosco Shipping Corp. as part of the government's efforts to shrink industries plagued by overcapacity while creating globally competitive businesses.
Along with mergers, new alliances have also been announced this year – The Alliance and Ocean Alliance. The aim of these alliances is to improve efficiency, because lines can share box space on each other's vessels.
But, the U.S. Federal Maritime Commission is seeking additional information. Together the 2M alliance and the Ocean Alliance would effectively control 51.2% of global ship capacity. The FMC is concerned about the effect this would have on the vendors.
Canada's West Coast ports are feeling the pinch
For Canada's West Coast ports, demand has slipped for the first half of this year. In Prince Rupert, total TEUs are down 1.7% for the first six months, while in Vancouver  they are down 4.8%. The declines reflect the overall sluggish global economy.
The effects of the Hanjin collapse will also be felt at the two ports. Hanjin added Prince Rupert to its Pacific Northwest Express service in 2011. As of August 30 of this year, Hanjin was refused entry into the port because of its financial situation; however, cargo began being discharged on September 8th. Meanwhile, a Hanjin ship remained anchored at Vancouver as of September 15.
As the ocean freight market churns, ports will need to adapt in order to assure shippers their goods will be delivered in a timely manner.
The Hanjin collapse should serve as a timely reminder, not only for shippers, but ports as well, that preparing for disruption is crucial to surviving in global business.
Disclaimer: The opinions expressed in this article are those of the contributing author, and do not necessarily reflect those of the Forum for International Trade Training.