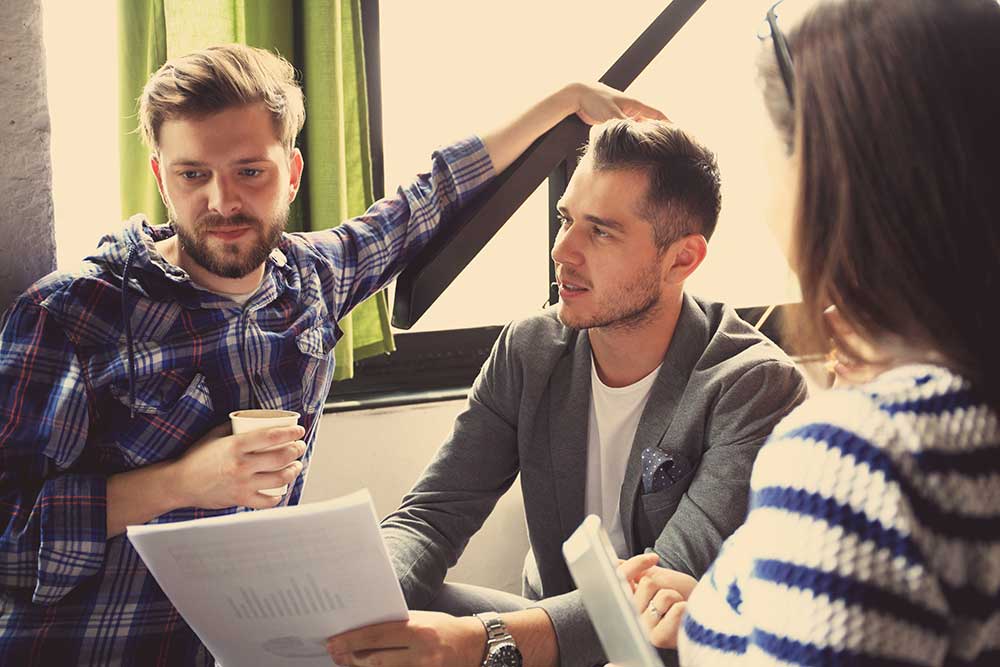 Once a company performs, gathers and analyzes the results of its international trade research efforts, it is ready to make global marketing decisions. The next step is to determine how to effectively link research with applicable decisions in global marketing.
Size up the competition
To assess its prospects properly, a key task for any company is to identify its potential competitors, determine how well established they are and learn what it can about their current and future competitive strategies and tactics.
Although primary research is likely to be required to obtain some of the more detailed information (e.g., extent of competitor control over distribution channels, or customer and trade intermediary perceptions of competitor advantages and disadvantages), many of the pieces of the competitive picture can be assembled on the basis of secondary research.
Useful tools for identifying potential competitors include the Internet, trade and industry journals and associated buyers' guides, trade directories and market research reports.
Journal articles can help develop an understanding of the competitive situation in a market, and advertisements can provide further details about the companies involved and their product offerings. Depending on the prestige and target readership of the publication, its annual buyers' guide issue may be used as the basis for compiling a comprehensive list of the serious competitors in an area.
Trade directories can also be used for this purpose; the tighter the geographic and product focus, the better. In some cases, agents and distributors representing the competition can also be identified from these sources. Market research reports often provide information about estimated market shares of leading competitors and insights into their competitive positions.
Having identified the leading competitors and some of their products, a company can make effective use of the other research tools. By scanning publication indexes for the names of these companies and products, a wealth of information can be obtained about the competition.
Newspapers, the trade literature, consumer publications, corporate annual reports and brokerage house reports can all provide useful data. Consumer publications are valuable in that they may contain product reviews or yield information about product recalls.

Corporate annual reports and brokerage house reports can provide insights into the financial condition of competitors and possibly disclose information about their R&D, marketing and investment activities.
Where the company is looking at a developed country market, the quickest and easiest way to identify sources of information pertaining to companies and product names is by conducting a literature search on the Internet or in an electronic catalogue of library holdings. For those who are inexperienced in conducting searches on the Internet, it is possible to have the search done by a library that offers assistance.
Working with a reference librarian will help to prioritize and specify the company's information needs and to identify the databases that are most relevant for the information required. An estimate for the cost of the search will also be provided, so the company can decide whether to proceed with the search.
Narrow down the optimal target market
The process of selecting a target market can be regarded as a kind of filtering process. Several market opportunities are initially selected, then various criteria are applied and assessments are made based on the information assembled. The effect is to screen out some of the less attractive opportunities, leaving only those that offer the best expected returns.
Canadian companies looking for a broad assessment of international market opportunities are also well advised to refer to a series of international business strategies prepared for various sectors of the Canadian economy. These are updated annually by sector teams representing both the industry in question and government researchers. These sectoral strategies, together with other country information, can be accessed on the website maintained by Global Affairs Canada (GAC).
Other factors may also be relevant for a company when deciding to choose which market to focus its international market research efforts on. For example, a company or individual may have a cultural, familial or lingual tie to a specific market, and thereby have a competitive advantage to research and enter that particular market.
Case Study – Cadbury Purple
Cadbury wanted to register its purple colour as a trademark. The company decided to ask the British and Taiwanese how they felt about the colour purple. The British thought it represented luxury, style and youth. The Taiwanese opinion of the colour was that it was friendly, but poor and low quality. Market research suggested that a Cadbury chocolate bar wrapped in purple packaging would not be as successful in Taiwan as it would in Britain.
There is no one correct way of performing a screening to identify a target market. A practical approach to identify promising countries includes the following four steps:
1. Filter the opportunities at a macro level, considering such factors as economic statistics (including analysis of trade statistics), social structures, geographic factors and political environments. The objective here is to eliminate countries with low potential, high risks and complexities that could make exporting difficult.
2. Focus on how potential markets relate to the products. Here the opportunities are filtered to establish a select group of countries with high market potential. To do this, researchers must analyze growth trends, market size, import restrictions, the level of economic development and cultural acceptance.
3. Assess the ease and cost of market entry, the strength of the competition, requirements for product modifications, projections of sales and estimates of profit potential. Considerable primary research is required to furnish the information required for this analysis.
4. Refine the results of the analysis. In order to establish a priority ranking of the target markets, the remaining opportunities are examined in light of the company's resources, its strengths and weaknesses, goals, plans and return on investment criteria.
Regardless of where the market information is gathered or which target market a company is researching, the entire point of international trade research is to provide marketers and decision makers with necessary and fact-based data from which to draw conclusions and make decisions regarding the international marketing plan.
Depending upon the product or service to be offered to a specific international market, marketers and company decision makers need to know specific details about the market in order to prepare and execute a sound and successful international marketing plan.
This content is an excerpt from the FITTskills
International Trade Research
 textbook. Enhance your knowledge and credibility with the leading international trade training and certification experts.