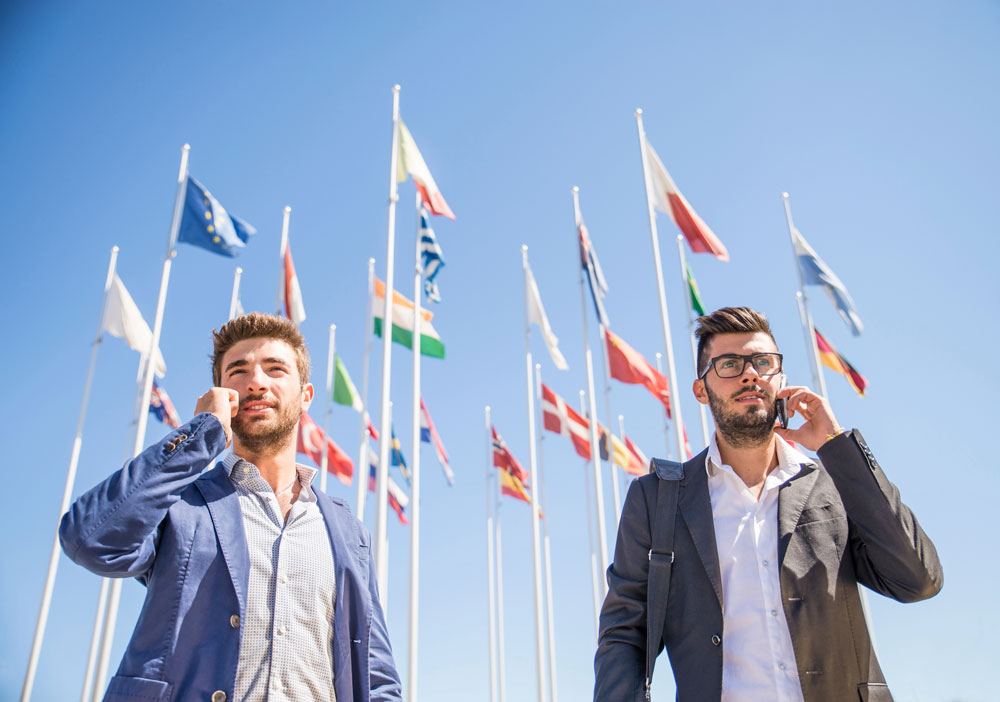 Exporters have long defaulted to outsourcing distribution of their goods through various types of partners. We argue that while distributors provide critical value added services, the traditional approach in agent and distributor management isolates exporters from their end users, restricts flow of market intelligence, and fails to capture potential sales, making this approach ineffective in today's hyper-competitive landscape.
The New Realities of Trade (EDC: Chasing the Chain) is perhaps the best recent publication to demonstrates the link between Foreign Affiliates (FAs) and export success, and how FAs can increase sales, reduce risk, lower costs, improve market penetration, and enable agile, real time response to change.
It is important to note that this assessment was made for businesses that meet the following criteria:
Assumptions:
Annual sales to a specific market/region exceed $500,000.
The exporter has sufficient capacity to meet demand, especially when sales increase sharply.
The focus is on exporting tangible goods. Services exporters have generally been required to establish FAs since 2000.
And taking into account that:
World trade is increasingly dominated by regional trade blocks with preferential access to members, and Canada lacks FTA access with most of them.
Local content rules for many sectors restrict access to export markets.
Canada (directly) exports fewer manufactured goods now than in 1990: foreign affiliates sell over 50% of value added exports; and over 50% of value added exports are services.
Corruption of Foreign Public Officials Act (CFPOA) legislation requires exporters take pro-active measures to ensure agents and distributors are not involved in corrupt practices.
Benefits of Foreign Affiliates:
1. Managing complex markets:
You don't "sell to China/India": at best you sell to one region/sector. With dozens of languages and cultures, and diverse regional sectors, no distributor can reach the entire country. USA, Mexico and Brazil also consist of diverse regions with distinct economies. Yet exporters still assign exclusive rights to one distributor, shutting out huge potential markets.
Outsourcing marketing, sales, and often support functions to a distributor or agent demands significant investment on their part. Few will invest unless they have exclusivity, which is usually awarded countrywide. In contrast, having a foreign affiliate allows surgical precision in assigning exclusivity to multiple agents and distributors for specific sectors, regions and products. We have observed examples where sales immediately increased by over 400% simply by assigning one sector to a new distributor.
2. Cost/Benefit of FAs:
Most exporters are price takers, not price makers. In Canada prices are (usually) calculated as Cost + Profit = Price, but exporting to increasingly competitive markets with well established, aggressive incumbents means a change to Price – Cost = Profit.
Controlling costs and optimizing operations are crucial for export success, and foreign affiliates help meet exporters' needs by sharply reducing management/admin costs, optimizing logistics and operations costs, providing access to low cost inputs, and ensuring distributors are matched to demand.
The flip side of cost reduction is to improve productivity and increase revenue. FAs can help drive strong revenue growth by providing thousands of hours of low cost business development in partnership with distributors.
FAs can profitably provide value added services in many markets starting with just $250,000 in sales. In contrast, an international sales rep needs over $1M in sales to justify their existence.
3. Intelligence + Trends + Product Development:
Exporting is (or should be) first about obtaining market intelligence about trends, customer needs, competitors, new technologies, and identifying new opportunities. After completing this research, it's then about developing and adapting products to meet the needs of the clearly defined market.
A small FA office can provide over 4,000 hours/year of expert real time customer service, identifying new product ideas, and tracking market trends ensuring your products are matched to local demand. No distributor or sales rep can match the value added by an FA.
4. Scaling:
Thousands of Canadian companies have learned that scaling via "Smart Networks" is the most effective export growth strategy. Smart networks are developed by establishing autonomous foreign affiliates, staffed by strategically selected professionals who leverage their networks, local industry knowledge and cross-cultural expertise to extend your firm's integration to all parts of the local supply chains. Many of the over 2500 manufacturing FAs operating in Mexico, one of which generates over $5 billion in revenue, are excellent examples of scaling via smart networks.
Trade statistics provide additional support for smart networks and FAs: manufacturing exports from Canada decreased by 7% over approximately the same period as manufacturing export sales from FAs – many of whom were integrated into local supply chains – increased by about 20%.
5. Brand Reputation & IP:
Selling expired or damaged goods, and dealing with IP registration and protection related to pirates are common problems that are difficult to manage even with the best distributor. Since 1991, we have observed that local competitors are very quick to duplicate any fast selling goods or technologies, and defending against these small but numerous pirates is almost impossible to do from Canada. We have examples where sales were reduced by over $1M in under 8 months by copied goods after new products were introduced, and the exporters had no affordable recourse.
In contrast, an FA confers full commercial and intellectual rights, and enforcing local copyright and IP laws are always faster and cheaper than filing a complaint via your distributor (who will charge you extra) or the WTO.
6. Protectionist Procurement Restrictions & Domestic Content Requirements:
Procurement in sectors such as oil & gas, defense, energy, communications, education, infrastructure and air transport is often restricted to domestic firms, may require specific warranty and support contracts direct with the manufacturer (not their representative), and/or may require a minimum percentage of local content.
In many countries, regulations are geared specifically towards excluding imported goods, and FAs can provide innovative workarounds to open extensive new markets not available from Canada. Combining FAs with experienced and qualified strategic partners enables the exporter to quickly scale their operations while keeping tight control on costs.
7. Profit Centers & Related Services:
Car dealerships reportedly make 6-8 times more profit on service than sales, yet many exporters consign this potentially lucrative profit center to distributors.
An FA captures revenues from services such as maintenance, training, software updates etc. By locking in exclusive support contracts with guaranteed cash flow, a firm can offer competitive pricing on their goods, helping clinch the deal and keep competitors out.
8. EDC & Canadian Banks:
When your FA holds the distributor contracts, EDC can usually insure your sales, and having confidence you will be paid promptly is often the difference between success and failure. If EDC is involved, your Canadian bank may also participate, and many have services designed for SME exporters.
An often overlooked benefit of having EDC on your side is that when (not if) the customer tries to renegotiate prices after delivery, EDC can help ensure you are paid in full and on time.
9. Legal Considerations & Contract Risk Management:
It's easier to manage contracts between domestic companies, and resolving cross-border commercial disputes can take years. A foreign affiliate enjoys full domestic commercial and legal rights, provides additional levels of liability protection for the exporter, and helps ensure compliance to CFPOA requirements.
In practice, exporters with FAs rarely need formal legal process to resolve disputes, as empowered local staff will either avoid conflicts in the first place, or resolve them quietly via trusted relationships.
Here's the bottom line when it comes to FAs
Deciding to establish a foreign affiliate is carefully considered strategic decision. Depending on the need, an FA may be limited to contract administration, or can offer customer support services, handle sales and business development, or host a major distribution and logistics center. Regardless of the function, it is critical to establish the right metrics, and then proactively manage the KPI's to ensure the FA is meeting objectives.
Exporting is not just stuffing containers; it is driven by agile response to timely market intelligence and developing innovative products and methods to ensure you stay ahead of your competitors. Foreign affiliates help reduce risk, reduce costs, and obtain the real time knowledge needed to successfully manage your business. Distributors – even the very best – cannot do that job for you.