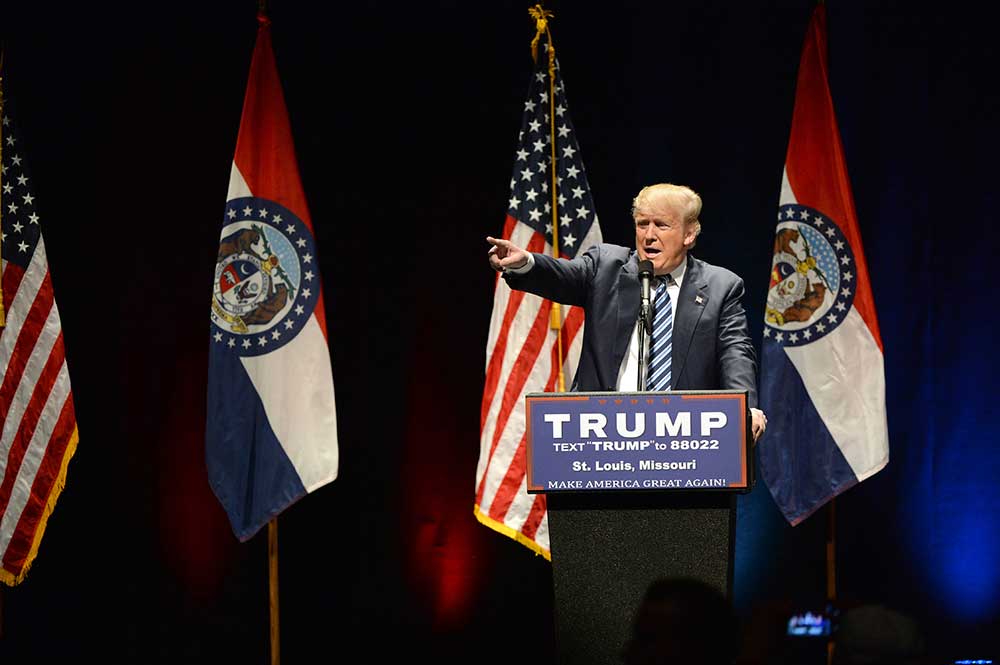 In what is possibly the strangest and ugliest election cycle in American history, "what if" articles abound.
For those of us working in the field of compliance and good governance, there is concern about what lies ahead for anti-bribery efforts and the hard-fought improvements we've seen so far this century.
Is anti-bribery legislation putting American businesses at a disadvantage?
Donald Trump has publicly aired his thoughts on anti-bribery laws. On May 15, 2012, shortly after news of Walmart's problems in Mexico broke, Trump made three statements as part of a rant during an interview on CNBC:
"Mexico's a mess and this country [the U.S.] is absolutely crazy. They [the U.S.] prosecute people for going over to China and Mexico and other countries and getting business…"
Every other country is doing it and we're not allowed to—it puts us at a huge disadvantage.
"Let them clean up their own act, we shouldn't be cleaning up their act for them."
No country is free of corruption—just as no country is free of other forms of crime—but it is absurd to suggest that companies in every other country are given a free pass.
It's true that "we're not allowed to", but the United Nations Convention against Corruption requires every member state to criminalize bribery. It therefore isn't correct to suggest that everyone but the U.S. is engaging in bribery.
According to the TRACE Matrix—a tool that measures business bribery risk in all countries across four separate domains—the U.S. is ranked 10th out of 197 countries. To clarify, that means there are nine countries, including Canada and Japan, less corrupt than the United States.
Suggesting that the U.S. is alone in combatting bribery is both smug and incorrect. It undermines the leadership role taken on by the U.S. on this important issue.
Trump also indicates that American companies are put at a "huge disadvantage" by the American anti-bribery law, the Foreign Corrupt Practices Act (FCPA). The facts do not bear this out.
Corruption is expensive and bad for business
Eight of the ten most expensive actions pursued by American enforcement authorities were directed at companies from other countries. European companies determined to use bribery as a misguided marketing strategy have more cause for complaint than American companies have.
Siemens AG (Germany): $800 million
Alstom SA (France): $772 million
Kellogg Brown & Root LLC / KBR Inc. / Halliburton Company (U.S.): $579 million
BAE Systems plc (UK): $400 million
Total SA (France): $398.2 million
VimpelCom Limited (Netherlands): $397.6 million
Alcoa World Alumina LLC (U.S.): $384 million
Snamprogetti Netherlands B.V. / ENI S.p.A (Netherlands & Italy): $365 million
Technip SA (France): $338 million
JGC Corporation (Japan): $218.8 million
Trump appears to equate anti-bribery with anti-business, but most well-governed companies recognize that bribery is a terrible idea. Siemens' former General Counsel, Peter Solmssen, has said repeatedly that:
If Siemens had spent the same amount on research and development that they spent on bribes, they would have had a viable product.
Not only have these cases not put American companies at a disadvantage with respect to the international business community, but these ten companies alone have added more than $4.6 billion to American coffers.
A prohibition on bribes only places companies who can't sell by legitimate means at a disadvantage. If the company has a good product available at a competitive price, it doesn't want to bribe buyers and it doesn't want competitors doing so.
Marketing without recourse to bribes is more attractive to the business community. Only companies with inferior products or inflated prices need to rely on paying off decision makers.
From a business perspective, transparent dealings are preferable in every way. They are less expensive; bribes cost money which, as illegal payments, can't be written off as business expenses.
They are more predictable; bribe-tainted contracts are unenforceable, and companies can't sue corrupt government officials who change the terms of the deal partway through.
And they are less risky; even if the U.S. wasn't prosecuting bribery internationally, other jurisdictions are, and several of these have the death penalty for bribery.
Private corruption steals public dollars
Even if there were some measurable disadvantages for companies that reject bribery as a way of doing business, most reputable companies recognize that the corrosive nature of corruption runs counter to the image they want to project.
Bribery prevents the citizens of corrupt countries from getting the full benefit of public dollars spent on everything from major infrastructure to routine public services.
A visibly corrupt government undermines confidence in public institutions. Paying off the decision makers to win contracts, regardless of quality or price, is not a strategy that any responsible government condones. Like restrictions on competition, dumping toxins, or using trafficked labor, any short-term financial advantage is outweighed by longstanding principles of good governance.
Trump also mocked the idea that the U.S. should have to clean up other countries, stating that corrupt nations should have to clean themselves up instead.
While this comports with the "it isn't fair" theme he often returns to, that's not really the point. When a head of state has his arms in a country's coffers right up to his elbows, who exactly will be leading the charge to clean that country up?
When the poorest in the kleptocratic nations are unable to meet their basic needs, often in spite of great national natural resource wealth, it is unreasonable to expect them to take on their corrupt leaders, corrupt military, and corrupt police.
For the same reasons that we don't imagine people living under dictatorial siege should be told to "clean up their own act", people under financial siege by their leadership shouldn't be left responsible either.
U.S. leadership in anti-corruption could be a thing of the past
The U.S. and its allies can be a force for good. They aren't always, certainly, but they can be.
The U.S. has traditionally been willing to take on a leadership role in international anti-bribery initiatives. In 1977, the U.S. Foreign Corrupt Practices Act was signed into law by President Jimmy Carter.
In 2006, President George W. Bush unveiled his "National Strategy to Internationalize Efforts Against Kleptocracy." Former Secretary of State Hillary Clinton has spoken repeatedly about the importance of anti-corruption efforts.
On International Anticorruption Day in 2011, she made the observation that:
People around the world are showing that they will not accept the corruption that prevents too many from living with dignity and having opportunities to realize their potential.
Her stance reflected President Obama's own determination to keep global anti-bribery efforts at center stage. As Obama put it during his speech in Ghana on his first trip to Africa, "No person wants to live in a society where the rule of law gives way to the rule of brutality and bribery."
Bribery is a problem that crosses borders and needs a coordinated global response. Without cooperation, the bribe-takers can shake down multinationals with impunity and play an elaborate shell game with their hoard.
Unfortunately, Trump has shown little interest in international cooperation. He has called NATO "obsolete" and has been almost as dismissive of the United Nations. He appears to place no value at all on the soft power that has been critical to the success of global anti-bribery efforts over the last two decades.
What would a Trump presidency mean for anti-bribery efforts?
We should expect a relaxing of anti-bribery laws under the guise of a defective pro-business message, and for the scrupulously cultivated partnerships that produced the OECD, UN and other anti-bribery conventions to be cast aside flippantly, possibly irreparably.