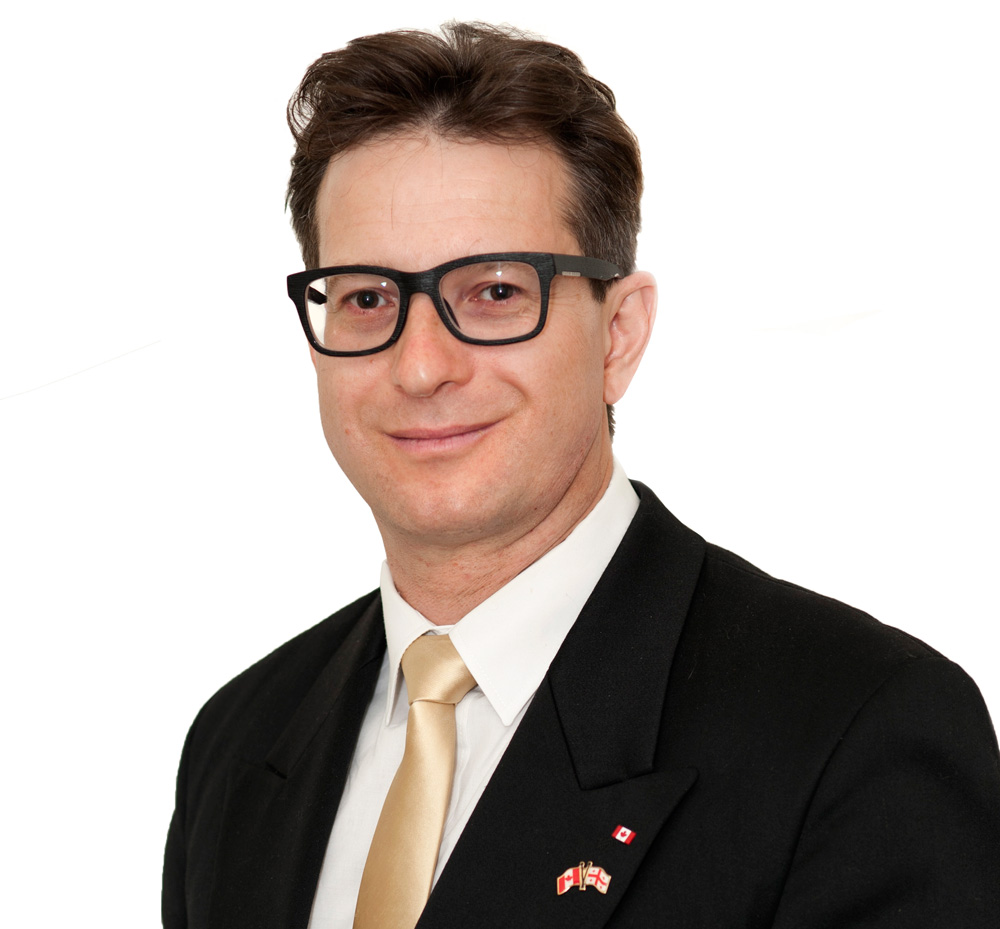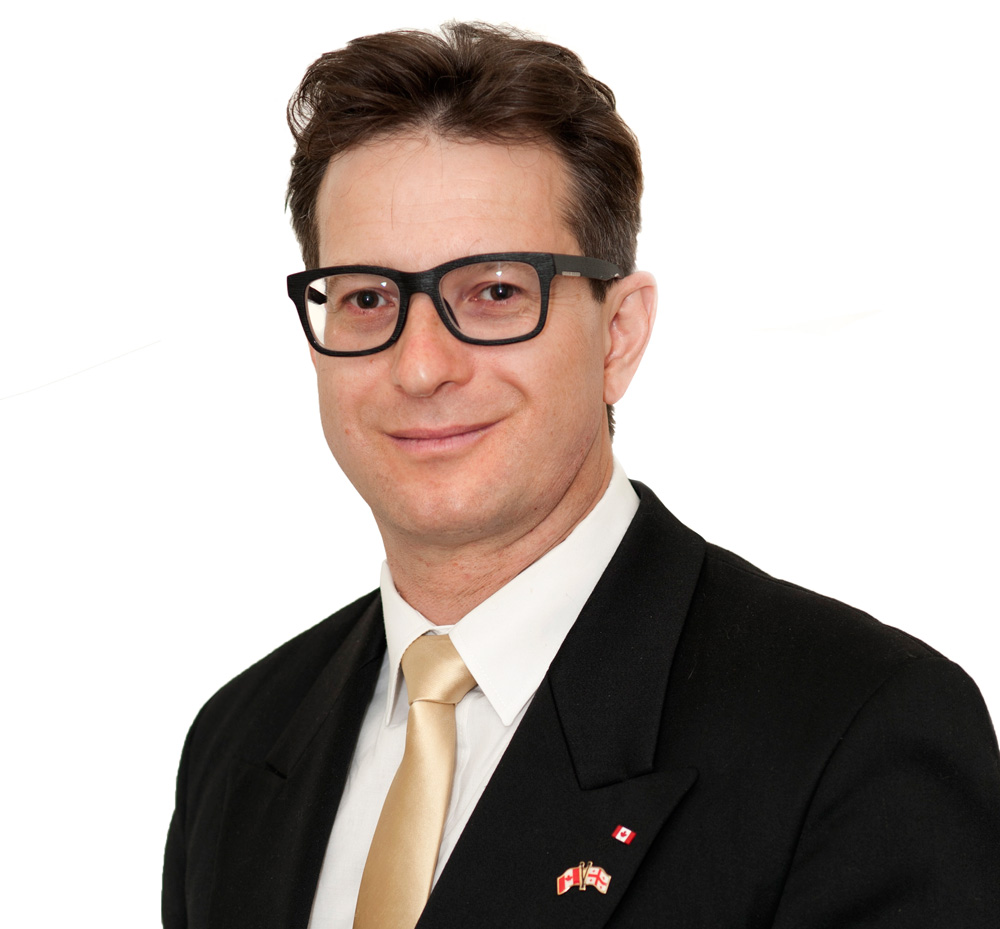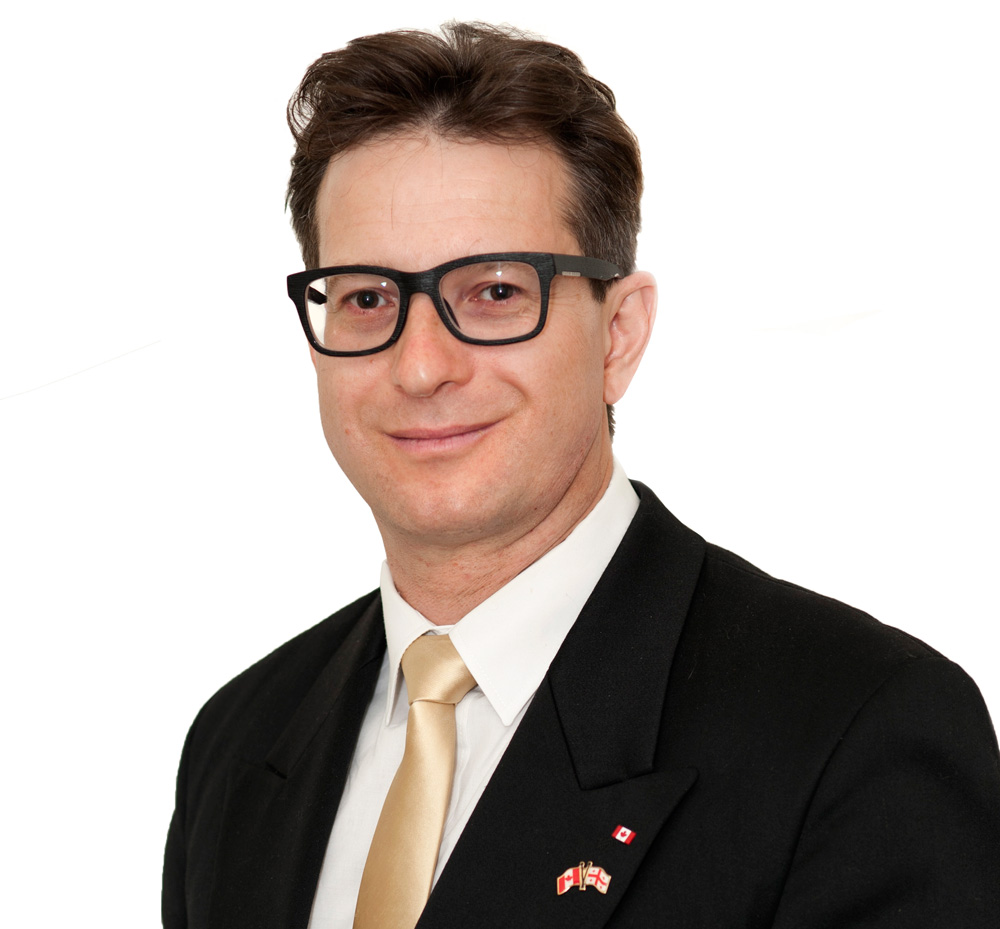 Earned his elite CITP®|FIBP® designation: April 2016
Story told to Ewan Roy by Sergey Kislyuk, CITP|FIBP
I am a Senior Commodity Trader for Export Packers Company Ltd., a food import/export company based in Brampton, ON, in the European Trading Division, where I have now worked for over 17 years.
Getting a head start amidst the economic turmoil of 1990s Russia
Back in 1993, Russia's economy had nearly collapsed and a new Russian government was attempting to perform multiple economic reforms, including privatization and market and trade liberalization.
This was the year when I graduated from the Moscow State Bauman Technical University. My specialization was systems analysis, and I also took courses in economics, project management, business management, and finance. It was extremely difficult to find a job back then, especially one which met my expectations and qualifications.
The first opportunity came with Korean company LG Electronics/Gold Star. I was hired there as a logistics coordinator at the Moscow office, where I was responsible for product delivery coordination, stock control, warehouse inspections, and claims settlements.
This job was my first experience at a global trading company. I really liked to work in a fast-paced environment, where I was permanently under pressure and had to meet deadlines.
Then, a better opportunity came at the Dutch company Phillips Consumer Electronics, where I started as a sales support/logistics coordinator. At Phillips, I was not only responsible for the international coordination for the delivery of products to the customers, I was also involved as a sales person, helping  the sales manager to maintain customers' accounts, promote certain products, and make sales.  That experience showed me that I want to build my carrier in international trade.
Travelling the globe to participate in some of the world's biggest trade shows
After immigrating to Canada in 1998, I found a job with one of the largest international food trading companies in Canada – Export Packers Co. Ltd. I have worked for Export Packers ever since.
Starting as a Commodity Trader Assistant, I grew within the company and was finally promoted in June 2006 to the position of Trading Manager (team leader level).  At that time, I was fully responsible for making decisions about which products to buy, whether to take long or short positions, and negotiating with suppliers and customers directly.
Since 2001, I have participated annually in different international food shows and exhibitions, such as ProdExpo and World Food in Moscow, Russia, Anuga in Cologne, Germany, Sial in Paris, France, and shows in Toronto and Montreal in Canada.
I continue to take part in trade missions and business seminars arranged by Canada Pork International (CPI) and Global Affairs Canada (GAC) in Russia, Ukraine, Belarus, Kazakhstan, Georgia, and Armenia.
Participating in these trade events has given me a unique chance to meet with new and potential customers, to discuss different matters with government authorities, and to understand if there is a change in the demand or market requirements of the particular country.
Steering the company to safety through the 2008 financial crisis
As a part of my responsibilities, I was in charge of an assessment of the financial risks for specific countries, market region conditions, and risk mitigations. My skills were tested to the limit by the financial disaster in 2008-2009.
During that period, many companies went out of business and caused their suppliers to take a heavy hit, or even to go bankrupt.
My proudest accomplishment during my whole career is, that using my financial risk assessment skills, I was able to get through 2008-2009 without taking any major hits or heavy losses.
We had a very complicated situation when several customers were suddenly unable to fulfill their commitments due to the global financial crisis. We already had many containers on the water in transit to them at the time.
Only our ability to recognize the problem well in advance allowed us to take the necessary actions, such as stopping containers in the transit ports and redirecting them to different markets in order to avoid heavy losses.  That was a year to remember, and I believe I passed that "stress test" successfully.
Cementing career success by earning an elite professional designation
Looking back over my 17 year commitment at Export Packers Co. Ltd., I truly believe that I have achieved great success in the field of global trade.
The most important thing I have learned during my career is that in order to maintain your professionalism, trading skills, up-to-date knowledge and market awareness, it is absolutely necessary to study regularly, do your research, and self-educate in related fields.
As an international commodity trader with almost 20 years of experience, I decided to apply for the CITP®|FIBP® designation. My international and Canadian experience, deep knowledge of the subject, and proven track record over the years made me believe that applying to become a Certified International Trade Professional through the Executive Path would be my best option.
 It is a great honour for me to have now received this elite designation. I feel that my hard work in the field of global trade over the years is recognized by achieving this certification from FITT.
Even though I am not looking for any change in my job or career, I believe that the CITP®|FIBP® designation will bring me more opportunities with potential business partners, employers, and clients. Should I eventually decide to set up my own international trade company, the CITP®|FIBP® credentials will definitely be an asset.
Learn more about the CITP®|FIBP® designation
International Business Certification—CITP®|FIBP®
Advance your career and build your professional credibility in the field of global business by earning the Certified International Trade Professional (CITP®|FIBP®) designation.
Why Earn the Certified International Trade Professional (CITP®|FIBP®) Designation?
The Certified International Trade Professional (CITP®|FIBP®) designation is the world's leading professional designation for the field of international business. So whether you're new to global trade or have over a decade of direct experience, you'll find the CITP®|FIBP® designation can help advance your career and build your professional credibility.
The elite CITP®|FIBP® designation sets you apart in the competitive international business industry because it's proof you possess the competencies global business experts have identified as being essential for a successful career in international trade. It also recognizes your dedication to ethical business practices and ongoing professional development—both of which are desirable traits for today's global business practitioners.