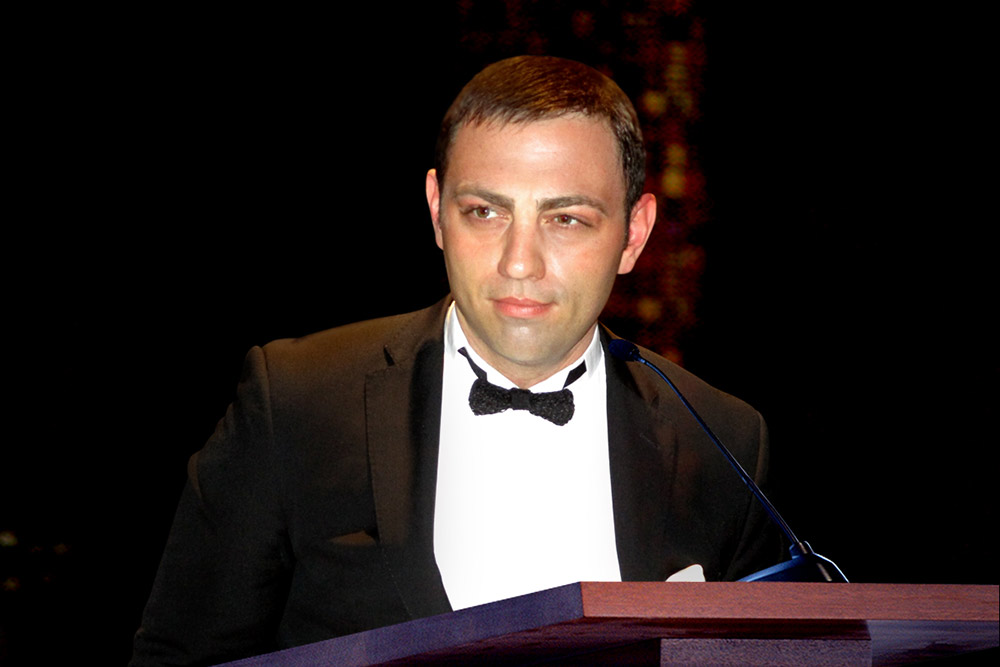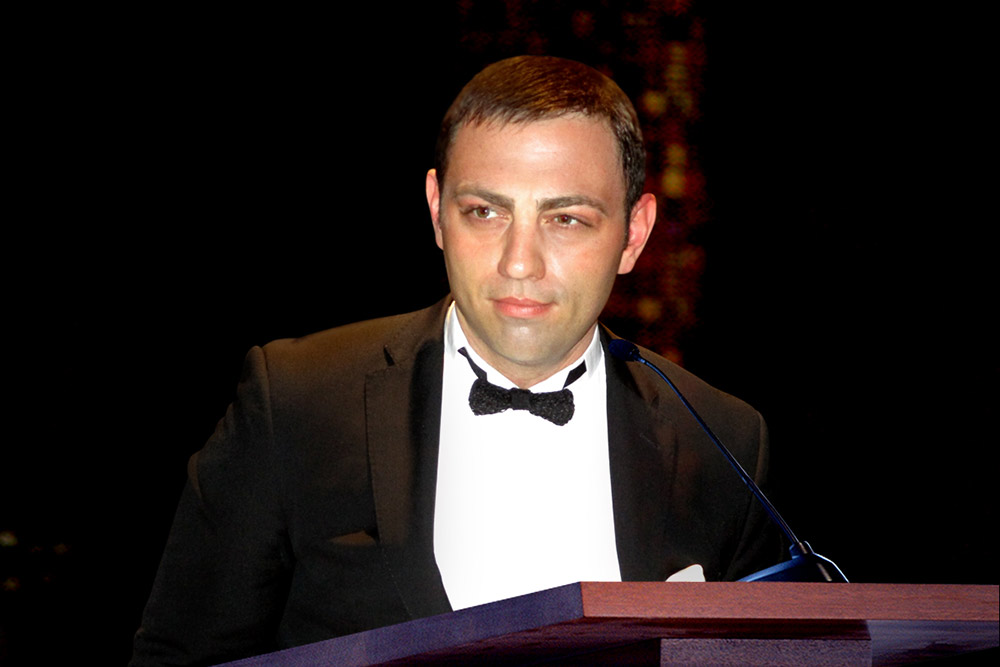 Earned his elite CITP®|FIBP® designation: June 2015
Robert Khoubian, CITP|FIBP, is the Export Sales Director for Seapass Trading, an international food trading company which specializes in frozen meat products and marketing food commodities around the world.
After moving to Canada from his home country of Russia, Robert has developed a strong sense for the global marketplace, and looks forward to continuing to grow as a leader in international sales and marketing.
Moving thousands of miles to pursue his career
Robert graduated from Rostov State Economic University in 2002 with his Bachelor's degree in Economics. Soon afterwards, he moved to Canada to pursue a bright future for his career and his family.
"I moved to Canada with my family, my wife and one child at that time. My parents used to live in Canada and I joined them after finishing my University in Russia."
I moved for a better life for my kids and greater opportunity in the well-established business sector of Canada.
His experience growing up and living in Russia gave him countless valuable insights into the region that became a crucial asset to his career.
In 2003, Robert became a Commodity Trader for Export Packers Co. Ltd. in Toronto, who specialize in importing and exporting food products around the world.
Once in the role, he was given full responsibility for the trade of frozen meat products to Russia and the other CIS nations from North and South America, Europe and China.
Robert's position involved a number of different responsibilities, including ensuring all compliance laws, risk mitigation, and international rights laws were followed by everyone involved at all stages of the import/export process.
While some may have found the variety overwhelming, it was one of the things about the work that appealed most to Robert.
"I always enjoyed creating new opportunities, developing new markets and new products," he explains.
Travelling the world to gain a competitive edge
The job also included significant amounts of research on target market specifics, domestic marketing and pricing strategies, cost assessments and potential local partnerships.
Some of the research was done internationally, particularly at trade shows and functions.
From 2004 onwards, Robert was a regular attendee of several events in France, Germany, Belgium, Russia and the U.S. in the food export industry.
Back in Canada, he would continue the research by using reports from Statistics Canada, customs brokers, the Consumer Price Index (CPI) and other sources.
Robert also relied on Trade Commissioners and Export Development Canada for market research, and to connect with local firms that had the potential to become new clients or distributors.
On top of his other duties, Robert also participated in government trade missions to Russia, Ukraine, Belarus, Kazakhstan, Armenia and Georgia,  taking part in discussions of free trade agreements with countries in the region to help develop his business network and knowledge.
"I always participated in trade missions arranged by CPI and DFAIT. This gives me an opportunity to meet key importers and government authorities, and to better understand each country's import requirements and demands."
Taking charge in a powerful new role
Robert moved to his current role with Seapass Trading in 2010, and has served as a leader within the company. Through his hard work, the company was able to expand its reach in multiple ways, including the office he created.
"I was responsible for setting up our Toronto office, including all of the hiring and training."
Once again, his knowledge of the Russian market and surrounding regions was crucial to his success, and gave him an opportunity to fill a unique niche.
I've been able to expand Seapass into markets that they had never dealt with before, such as Russia, Ukraine and Kazakhstan.
From vendor sourcing and budget decisions to staff training and strategic partnership formation, Robert's responsibilities span a wide group of important issues.
Despite the multitude of tasks, Robert has not lost focus on his wider goals to increase sales within the company in global markets.
By finding new partners to work with, expanding the company's product lines and making changes in the marketing strategy, Robert has enjoyed continued success in the role.
Establishing his professional prowess
Robert has also made time to further his career in other ways.
Soon after arriving in Canada, Robert earned both his Post-Graduate Honours Diploma in Marketing from the Toronto School of Business and his Post-Graduate Diploma in Management from the Canadian Institute of Management.
In 2011, he also served as a volunteer English-Russian translator for DFAIT (now GAC) and helped organize events for Russian officials visiting Canada.
As his career progressed, Robert also sought to add a professional certification to his credentials, and applied to become a CITP®|FIBP® through the executive path.
It is an honour for me to receive the CITP®|FIBP® designation. I feel like I have earned this through all of my hard work over the years.
Now that he has officially received his designation, he is excited to see what doors it will open in his future.
"I am confident that the CITP®|FIBP® designation will bring more opportunities with potential employers, regardless of the fact that I am not currently looking for a change. In the future, I would consider working as a consultant for businesses who decided to go global."
Wherever his career takes him, we're sure that Robert will continue to use his expertise in exciting ways, and excel as a proven leader in his industry.
Learn more about the CITP®|FIBP® designation
INTERNATIONAL BUSINESS CERTIFICATION—CITP®|FIBP®
Advance your career and build your professional credibility in the field of global business by earning the Certified International Trade Professional (CITP) designation.
Why Earn the Certified International Trade Professional (CITP) Designation?
The Certified International Trade Professional (CITP) designation is the world's leading professional designation for the field of international business. So whether you're new to global trade or have over a decade of direct experience, you'll find the CITP designation can help advance your career and build your professional credibility.
The CITP designation sets you apart in the competitive international business industry because it's proof you possess the competencies global business experts have identified as being essential for a successful career in international trade. It also recognizes your dedication to ethical business practices and ongoing professional development—both of which are desirable traits for today's global business practitioners.