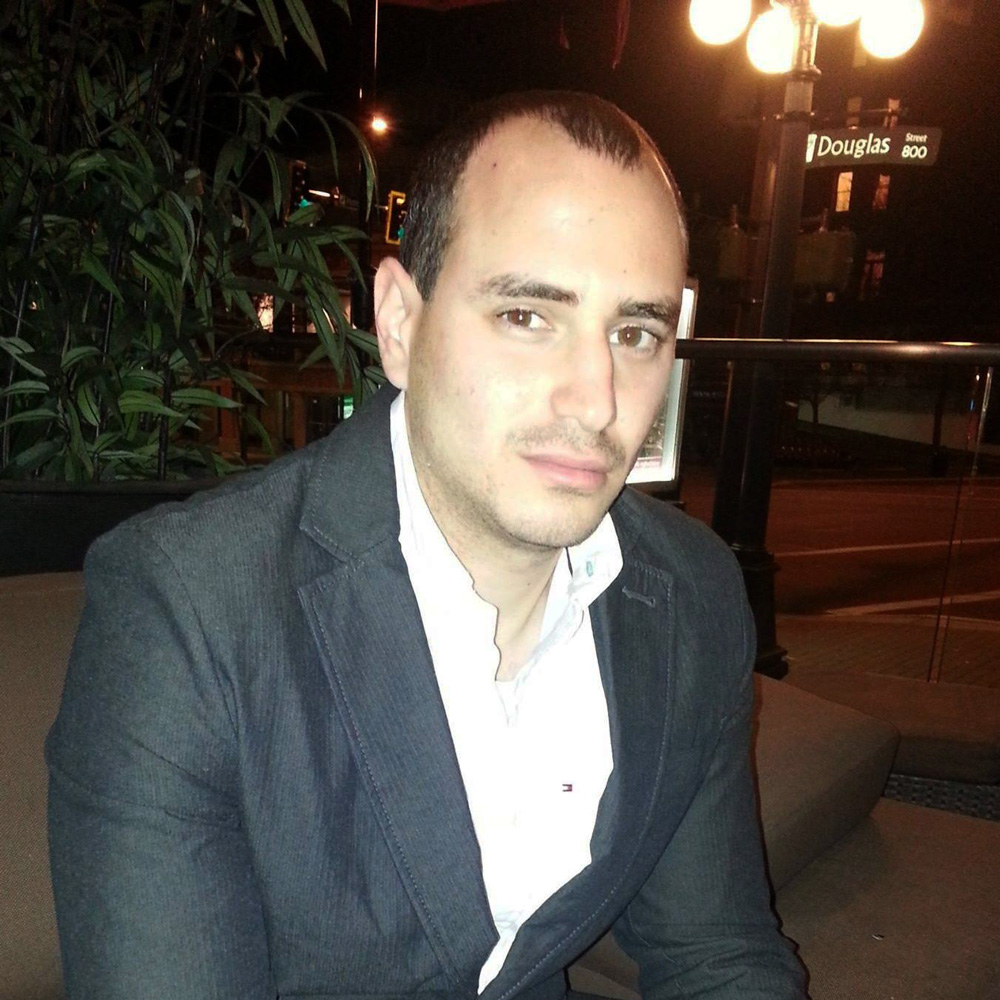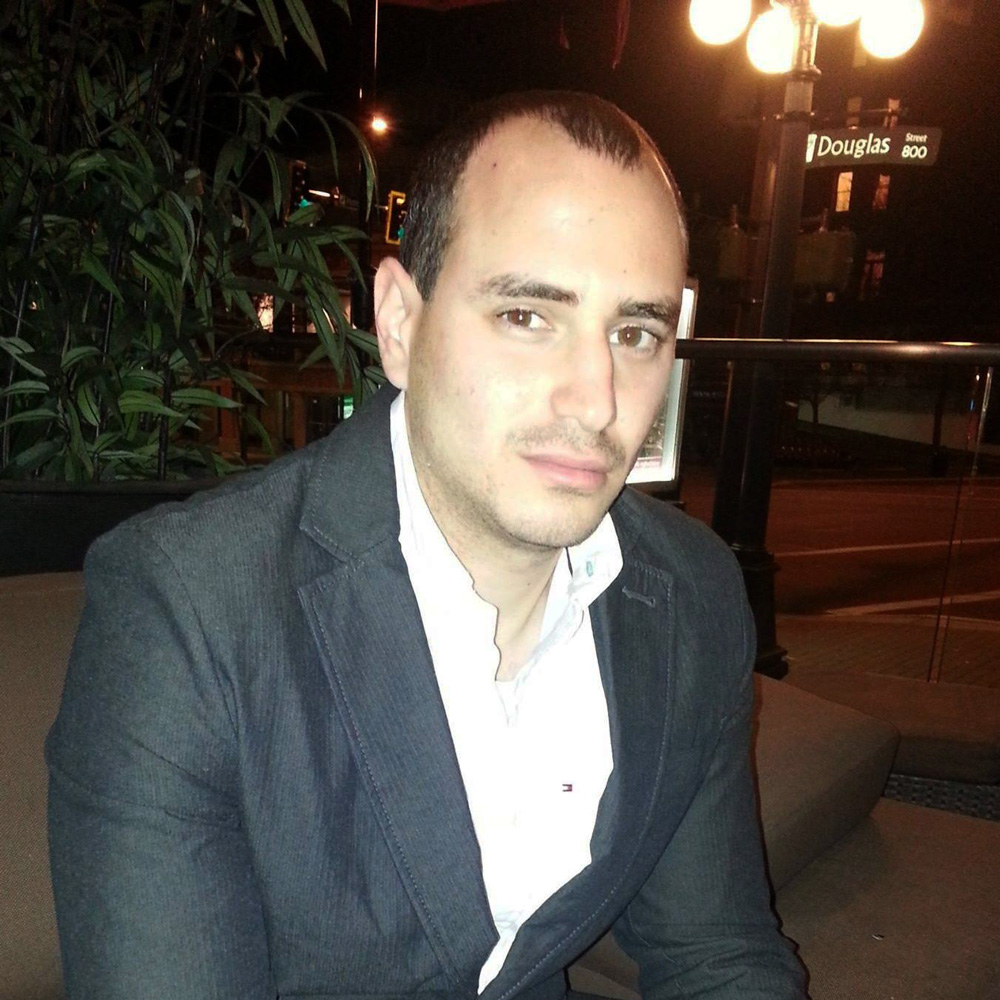 Earned his elite CITP®|FIBP® designation: August 2016
Obada Al-Dimashki, CITP|FIBP is the Supply Chain Manager for Orbit Aluminum Industries, which specializes in manufacturing pre-painted aluminum coils.
Driven by a passion for business and an unwavering desire to build better business relationships, Obada was inspired to choose a career in international trade in order to fulfill his broader career goals.
"I got started in international trade because I love travelling, making diverse friendships and experiencing different cultures. I really liked the idea of working with international business partners and learning how their different cultures impact the way they live and do business."
To pursue a future career in global trade, Obada decided to take FITTskills courses through the International Business program at St. Clair College in Windsor. The courses offered him a practical introduction into his chosen field, which not only helped him to build his skills but also to narrow down his future field of specialty.
I really enjoyed that the FITTskills courses covered all aspects of international trade, and helped me learn them all one step at a time.
"I also found the FITT textbooks to be a very straight-forward and practical read. They are a great way to learn and still offer a good reference. Early in my career I was able to rapidly gain an understanding of what was going on around me through the things I learned from FITT."
"My favorite course was the Global Supply Chain Management course because it played an effective role in developing my interest and career in supply chain management. I would recommend this course because supply chain management plays an integral role in any organization's competitiveness."
Education +  experience = opportunity
During his last semester at St. Clair, Obada seized the chance to intern as a supply chain analyst with Farrow, one of Canada's largest customs and freight forwarding companies. During his three months there he was able to do everything, including evaluating the productivity of a new ERP (enterprise resource planning) system, classifying cross-border shipments for customs, reviewing documents, and searching for new ways to improve client management.
After graduating from his program he went to Nipissing University to complete a one-year Bachelor of Commerce program and then joined the Masters of Global Business program at the University of Victoria.
"This program gave me the opportunity to advance my international trade knowledge, travel and work on various supply chain projects in Canada, France and South Korea," Obada recalls, including one project with LG aiding in the expansion of new technological products into the U.S. market.
In May 2015, just two months after completing his project with LG, he was hired by Orbit to be their Supply Chain Manager, the position he still holds today. Despite his busy work schedule he was still able to continue his Master's program, completing it in early 2016.
Translating from the theoretical to the practical in SCM
Having now spent over a year in his job, Obada relishes seeing the practical side of his business firsthand, as well as any chance to work closely with his fellow international trade professionals.
No amount of studying could have prepared him for the sheer size, sound and might of the machines that power the manufacturing and supply chain efforts of many companies, and how it feels to stand beside them.
Coming from a business background, I never had much exposure to the industrial automation world. Now, it always amazes me how massive these industrial automation machines can get. The monstrous power and noises they discharge is comparable to a thunder storm! It is definitely breathtaking to witness the level of energy, technical expertise and managerial experience advanced manufacturing requires.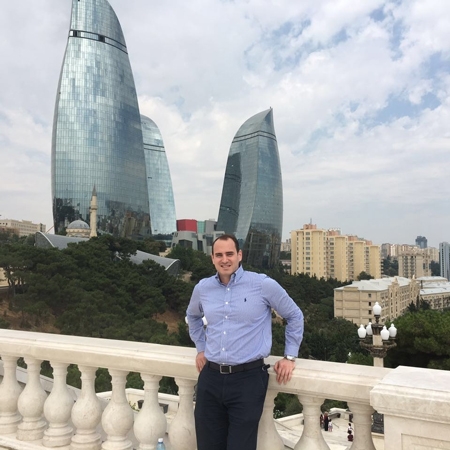 "As a supply chain professional, visiting suppliers is a big part of my job, and experiencing these industrial miracles is definitely one of my favorite responsibilities."
Not only do visits like these allow him the opportunity to take a thrilling look at the machinery that powers international trade, but they also play a pivotal role in his efforts to build relationships and partnerships for his company.
"One of my most interesting projects was when I was preparing a sourcing deal with an international supplier for a big part of our business. We succeeded in building very strong relationships with senior management through inspecting their facilities and providing production, planning and technical solutions to run their operations more effectively."
"The project enabled us to reach an excellent sourcing arrangement and succeeded in improving their performance. This definitely increased our competitiveness in the market and helped us source raw materials with very favorable terms."
Enhancing his career through his global business relationships and certification
With some major successes already under his belt, Obada now looks to continue to improve his reputation in his industry.
On top of a strong foundation in education and training, he also recommends focusing on building personal relationships to those just starting out in global trade.
"I think this is very important because in international business, professionals from many countries dwell heavily on personal relationships in order to consider working with you. This means that having a solid reputation and relationship building skills can take you the extra mile in achieving more favorable agreements, opportunities, conflict resolution outcomes and market intelligence."
Another way he has sought to improve his reputation is by earning the Certified International Trade Professional (CITP®|FIBP®) designation.
"I chose the CITP®|FIBP® designation because I was interested in advancing my international business expertise and academic achievements. I was also interested in becoming a member of an international trade community where I can continue to update my global business expertise and meet like-minded professionals."
The designation has ultimately helped me to be recognized as an international trade professional, and I feel very happy and proud because it is definitely an achievement.
"I think that it will continue to enhance my credibility in my international business practice. I believe that the materials, membership and business relationships forged within the FITT community will keep me updated and effective within the international trade arena."
Already excelling in his field, the years to come will undoubtedly be filled with many further accomplishments for Obada.
Want to connect with Obada?

LinkedIn: Obada Al-Dimashki
Learn more about the CITP®|FIBP® designation
International Business Certification—CITP®|FIBP®
Advance your career and build your professional credibility in the field of global business by earning the Certified International Trade Professional (CITP) designation.
Why Earn the Certified International Trade Professional (CITP) Designation?
The Certified International Trade Professional (CITP) designation is the world's leading professional designation for the field of international business. So whether you're new to global trade or have over a decade of direct experience, you'll find the CITP designation can help advance your career and build your professional credibility.
The CITP designation sets you apart in the competitive international business industry because it's proof you possess the competencies global business experts have identified as being essential for a successful career in international trade. It also recognizes your dedication to ethical business practices and ongoing professional development—both of which are desirable traits for today's global business practitioners.