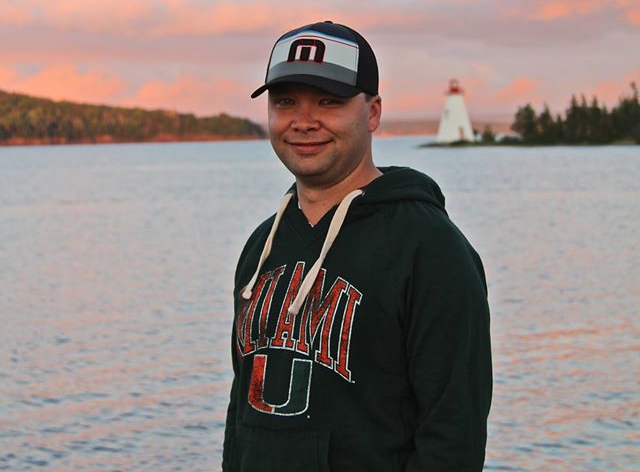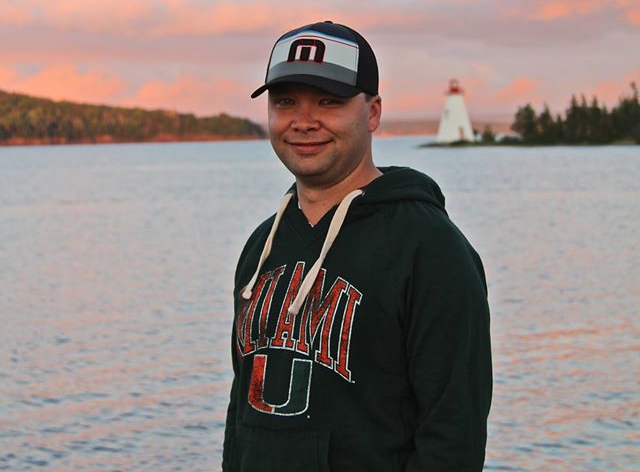 Earned his elite CITP®|FIBP® designation: June 2016
Matthew Davis, CITP|FIBP is the Manager, Contract Development for CEDA International in Calgary, a major services company to the oil and gas, energy and mining company.
He has been honing his sales and business development skills for nearly ten years now and has spent the past four years rising through the ranks at CEDA.
Finding the right path to the career he wanted
While global business wasn't Matthew's first choice as a career path, he quickly realized it was the direction he wanted his career to take and adjusted his education accordingly.
"I was originally a science student in university, but quickly determined that a science-dedicated career was not for me. I searched for a new program to enrol in and settled on International Business at Nova Scotia Community College. This program offered FITTskills courses, which began my training."
He credits the FITTskills courses with opening his eyes to all of the potential opportunities his future career had to offer and his readiness to take on new challenges around the world.
These courses prepare you for a wider view of what the business world can offer, not just domestically. My favorite course was International Trade Management as it makes you focus on your target clients' background and country, in addition to their interests. This is a great set of skills for any potential business person.
This education was followed by an internship with a local Nova Scotia manufacturer who was engaged in international business.
Establishing his professional expertise with real-world experience
Shortly after graduating in 2007, Matthew began working for ROMOR Ocean Solutions, a company based in Dartmouth, Nova Scotia specializing in ocean instrumentation and equipment.
Serving as the Technical Sales and Marketing Manager, he quickly began increasing business, acquiring new clients and expanding the company's global footprint. He particularly enjoyed the travel components.
"Many of my favourite stories from my career are of travelling through the U.S. and Europe, and engaging with many diverse cultures around the world."
Over the next five years, his efforts paid off resulting in a wider international distribution network for the company than ever before. By the time he left the company in 2012, they were represented in over 30 countries.
Ready to take on new challenges, Matthew decided to move across Canada, accepting a role as Business Development Manager with CEDA in Fort McMurray, Alberta.
Rising through the hierarchy to become an elite global business professional
He shone in the role, responsible for improving current business and finding new clients for the company in the oil sands region, and earned a promotion to Site Director in less than a year. This promotion gave him the opportunity to take charge of all business development, client relationships and account management for the Fort McMurray area.
By March 2015, he earned yet another promotion to his current role in Calgary, where he works with CEDA clients from across Canada and international markets. Now managing all negotiations with clients, he also oversees the contract development team and ensures all conditions, liabilities, and risks are handled properly.
With several years of experience and his courses under his belt, Matthew decided to apply for the elite CITP®|FIBP® designation to prove his skills and expertise in his industry.
Pursuing the designation shows employers you have the dedication and background to lead within their organizations, not just participate.
He says that having earned the designation makes him feel "very accomplished". He hopes that it also serves as a strong indication of his desire to continue to grow and learn in his career.
"In the future, I plan to continue to increase my knowledge on key aspects of international business and trade."
We look forward to seeing his continued career success and the many exciting accomplishments that lay ahead of him.
Want to connect with Matthew?

LinkedIn: Matthew Davis, CITP|FIBP
Learn more about the CITP®|FIBP® designation
International Business Certification—CITP®|FIBP®
Advance your career and build your professional credibility in the field of global business by earning the Certified International Trade Professional (CITP) designation.
Why Earn the Certified International Trade Professional (CITP) Designation?
The Certified International Trade Professional (CITP) designation is the world's leading professional designation for the field of international business. So whether you're new to global trade or have over a decade of direct experience, you'll find the CITP designation can help advance your career and build your professional credibility.
The CITP designation sets you apart in the competitive international business industry because it's proof you possess the competencies global business experts have identified as being essential for a successful career in international trade. It also recognizes your dedication to ethical business practices and ongoing professional development—both of which are desirable traits for today's global business practitioners.