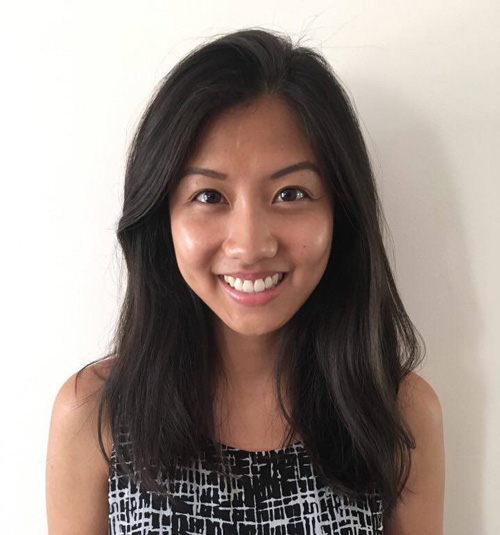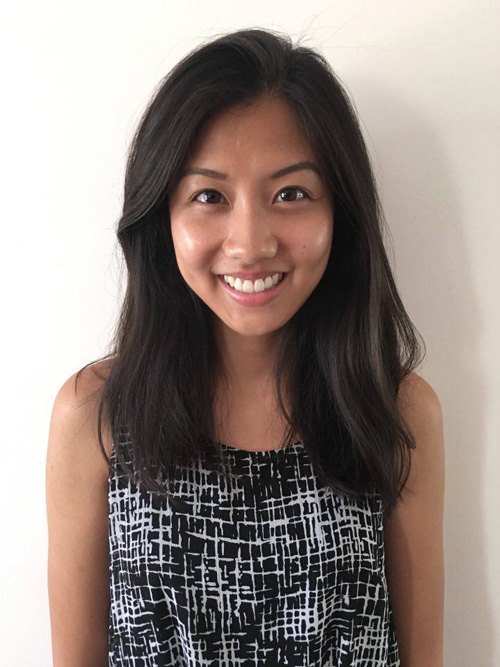 Earned her elite CITP®|FIBP® designation: May 2016
When Kristie Luk, CITP|FIBP first started her post-secondary education at the University of Windsor, she was looking at global options for her career path.
"As a student of international relations, I wanted a career where I would be able to be part of the big picture of business and government relations," she remembers.
In her second year, she started a part-time job as a Release Clerk for DB Schenker, a major global supply chain and logistics company, at their Canadian border office in Windsor. With so many exciting challenges and opportunities in the industry, international trade grabbed her attention and became her long-term goal.
"I realized that international trade and global business is where I wanted to see myself grow and develop as a leader. The opportunities in trade are endless! There are so many different facets involved."
After this positive experience, she encourages current students to broaden their horizons and skillsets by finding work in different areas of international trade, and see what they like best.
"Being able to have a balance between good grades in school and relevant work experience will really help propel you in the right direction – towards reaching your goals. My advice to young aspiring trade professionals is to be open-minded about the opportunities available in international business. You might yourself in a niche within trade that you never would have considered as an option for yourself!"
Winning awards and preparing for a bright future
After graduating from the University of Windsor in 2014, Kristie wanted to continue her international trade training, so she enrolled in FITT-accredited courses at Fanshawe College.
Over the next year, she excelled in her studies and won the FITT Achievement Award for her accomplishments both in the classroom and in her community. She says the program expanded her understanding of the international trade industry and is helping her see how everything fits together.
The FITT courses taken through Fanshawe's International Business program were very helpful in developing a broader understanding of what international trade encompasses. It gave me the tools to think critically about the intricacies of trade and how each detail related back to the bigger picture.
As she began to see everything from a wider perspective, she also enjoyed studying international management. What was particularly rewarding was getting the chance to start putting all the lessons together in practical and applicable ways in her business plan project.
"My favourite course had to be International Trade Management. That course involved the research and creation of an international business plan. This comprehensive project gave me the opportunity to utilize all the other skills I acquired through the FITTskills program and apply them to create one finished product. This course and project demonstrated the reality of what businesses would have to go through to be prepared to delve into a new business venture."
"I would definitely recommend the FITTskills courses to others interested in gaining a broad-spectrum perspective on global business and trade."
Off to a good start in customs and compliance
Shortly after graduating, Kristie started working for Farrow, one of the biggest providers of customs and logistics solutions in Canada and the U.S. As a Quality Assurance Specialist, her role was part of a new team being put together, which she was excited to help get started.
"Being part of the team that built our new department at Farrow has been one of my most interesting projects so far. The team was created to improve internal quality and compliance in the company's operational functions."
Specializing in managing cases involving high-risk goods, she reviewed any items given this identification, prepared reports, assigned classifications to new items and reviewed new rulings and laws.
After over a year in the role, Kristie transitioned to a Trade Compliance Specialist position within the company. Her main role is now to advise clients and help them prepare customs compliance documentation as they ship goods across the Canada-U.S. border.
"In my new role, my team and I collaborate with the Consulting team within Farrow to work on various trade and customs compliance related projects for our clients. Other responsibilities include: work regarding compliance audits for CBSA, complex tariff classifications and preparation of advanced ruling requests on behalf of our clients for CBSA."
Along with the new position, adding the CITP®|FIBP® designation to her list of credentials was a major career step. She hopes that it will prove her commitment to her work.
I am very proud to have joined the ranks of other CITP®|FIBP® members, since the designation is highly regarded for those working in global business and trade.
"By applying for and acquiring this designation, I have gained the acknowledgement of my skills, competencies and credibility as a trade professional. It represents to my peers and professional network that I have committed myself to a high degree of professionalism, integrity and continuous education. It also demonstrates my desire to ensure that my understanding and practice of international trade remains relevant and ethical."
Want to connect with Kristie?

LinkedIn: Kristie Luk
Learn more about the CITP®|FIBP® designation
International Business Certification—CITP®|FIBP®
Advance your career and build your professional credibility in the field of global business by earning the Certified International Trade Professional (CITP) designation.
Why Earn the Certified International Trade Professional (CITP) Designation?
The Certified International Trade Professional (CITP) designation is the world's leading professional designation for the field of international business. So whether you're new to global trade or have over a decade of direct experience, you'll find the CITP designation can help advance your career and build your professional credibility.
The CITP designation sets you apart in the competitive international business industry because it's proof you possess the competencies global business experts have identified as being essential for a successful career in international trade. It also recognizes your dedication to ethical business practices and ongoing professional development—both of which are desirable traits for today's global business practitioners.