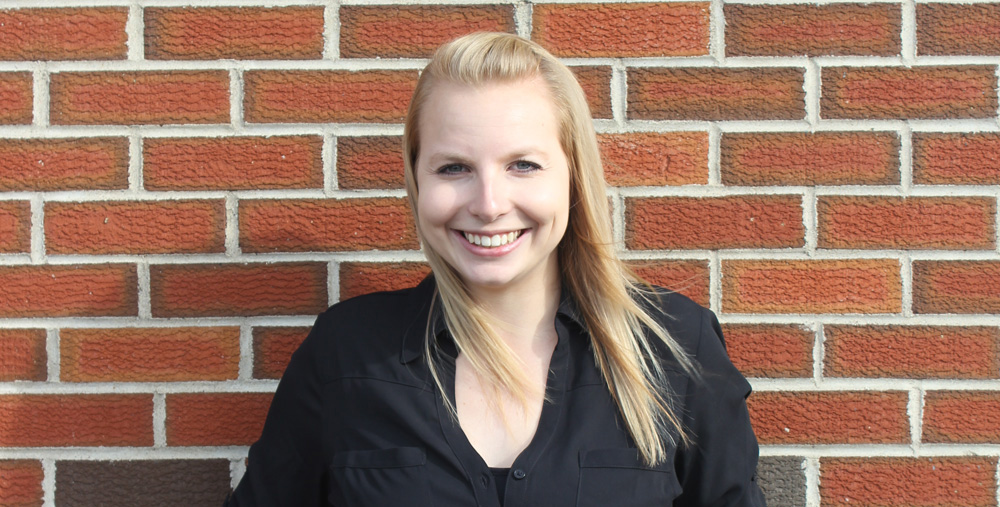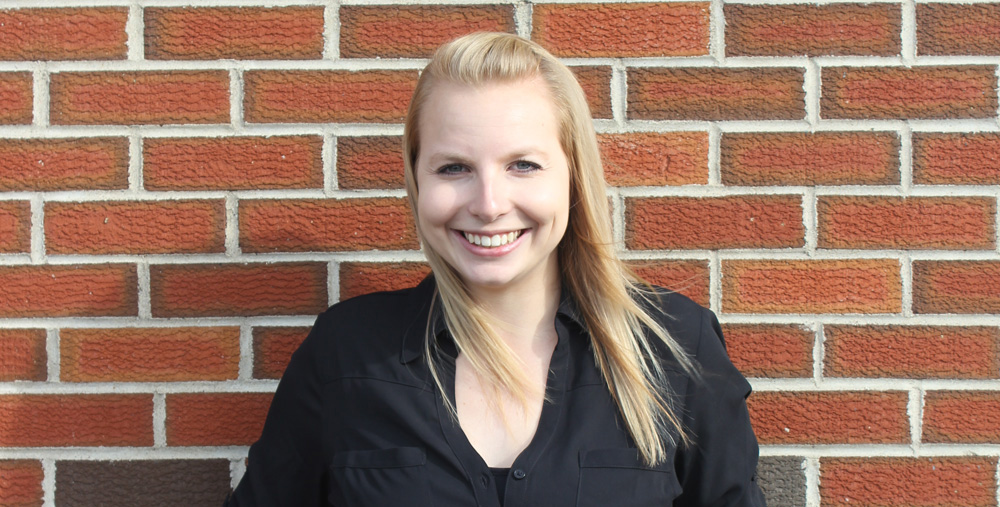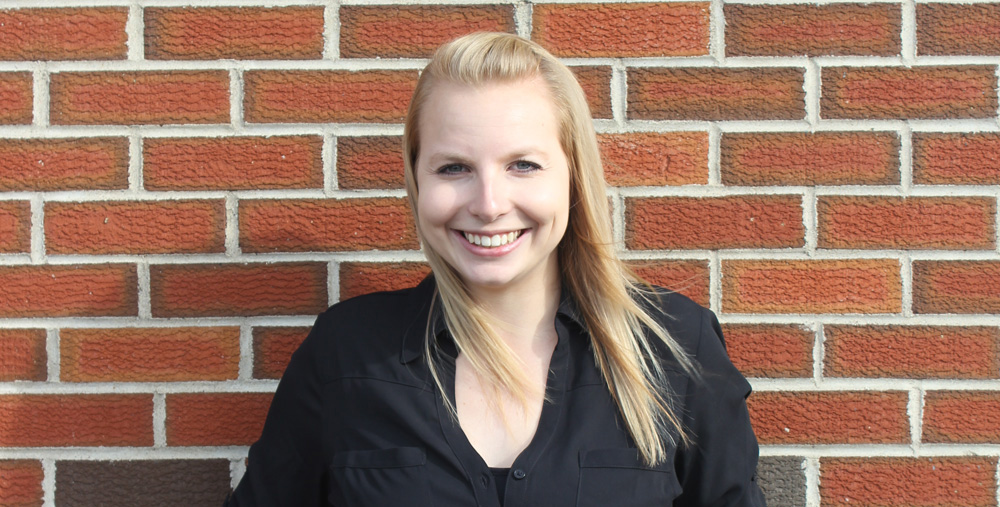 Earned her elite CITP®|FIBP® designation: Nov. 2015
Karolina Staszczak, CITP|FIBP, is an Office Manager for SPLICE Software Incorporated, a SaaS company that focuses on Human-Voice Messaging, based out of Calgary, Alberta.
Her passion for international business has already led her to explore several fascinating opportunities in Europe, and she looks forward to developing those partnerships further in the future.
Following a global passion instilled at a young age
With a Polish background, Karolina's parents instilled in her a strong sense of her cultural heritage from a young age by explaining and celebrating cultural holidays and enrolling her in Polish language classes.
"Every two or three years we visited family in Europe, from when I was a child through to high school, travelling around different countries. This experience introduced me to the idea of working in international business."
I am fascinated about learning new cultures and discovering the differences in lifestyle and communication, and this led me to enroll in the BBA program at Mount Royal University, focusing on a minor in International Business.
One of the big draws to the Mount Royal program was that the school offered FITTskills courses. Karolina appreciated that the courses were available both in-class and online, allowing import/export professionals to study in the way that works best for them.
She also found the course organization, delivery and material to be extremely helpful in meeting her long-term career objectives.
"The courses flowed nicely, they all tied into and built upon each other, and touched on every aspect of doing business internationally. The textbooks were also easy to read, and I have retained copies of all the materials to use as a reference when the opportunities arise."
Keeping an open mind to tackle new and exciting opportunities
After finishing school, Karolina was eager to expand her knowledge with hands-on working experience, and found an intriguing opportunity with SPLICE Software as a Process Coordinator.
With a smaller staff, she's had the ability to take on many different tasks and build her experience quickly, one of her favourite parts of her job.
While her role originally focused on reviewing existing business practices and policies to find ways to improve efficiency, she quickly familiarized herself with the company's products and services. Before long, that knowledge translated into the chance to expand her responsibilities.
I started preparing funding applications for government projects and partnership programs – something which I have grown to love doing, and look forward to when they come up!
After a year, she was promoted to her current role as Office Manager, which allows her to play a big role in the company's customer and employee relations, as well as funding applications, international partnership programs and market research for potential business growth in Mexico and Europe.
Using her market entry skills to make big inroads in European markets
Many of Karolina's favourite career stories and proudest moments came out of these opportunities, particularly the responsibility to identify new opportunities for SPLICE Software in Europe.
"A key standout was attending the Canada-Holland Digital Innovation Event in Calgary. This was put together in partnership with the Canadian Embassy in the Netherlands."
It was a great chance to leverage what I had learned in the classroom and apply it to potential business opportunities for SPLICE in the Netherlands, while networking with business professionals within Alberta and across the globe.
Karolina's efforts developing connections in Germany have been among her most important, and have borne great fruit for the company so far. Karolina was involved in writing the company's Alberta-Germany Collaboration Fund application, as well as preparing SPLICE for the Germany Matchmaking Symposium to find new business partners.
Working with Trade Commissioners and representatives of the Albertan government, she forged relationships with several promising start-ups and other partners.
"We connected with a company that was interested in selling our solutions. This led to the preparation of a press release, hiring of an external sales team and the translation of a portion of our website and marketing materials."
"Although this expansion has been put on hold due to other time sensitive projects, it was an amazing experience to be a part of and confirmed why I had chosen this career direction."
Using her experience to become an elite international business professional
As soon as Karolina finished her degree, she knew that earning her CITP®|FIBP® designation was an important career goal. It was both a chance to challenge herself, and to prove that she was using everything she learned in the FITTskills program on an everyday basis in her career.
After officially earning her designation, she is enthusiastic about the ways that having it will help her continue to grow her career prospects.
"I believe that having this designation will set me apart from other professionals within the industry. With the CITP®|FIBP® designation being recognized within the U.S. and Europe, it works as universal recognition, which I believe will help in building a strong foundation of networks around the globe."
It also confirms her continued passion for the industry, as well as her desire to have an international mindset and be part of a community of global professionals.
Receiving this designation is a bit like a bonus for just doing what I love. Being a part of this community of talented and successful individuals is an honor. The benefits and resources are endless and I am looking forward to being able to tap into this fountain of knowledge throughout my career.
As she goes forward in her career, she plans to remember that with her strong foundation in international trade, it is important to her to always remain receptive to new ways of doing things.
"I have really learned to keep an open mind. Every international project is unique and there is no one way to go about it."
"It is crucial to know your corporate story because international business is all about telling that story in different ways – ways that will affect different people, countries, and cultures differently. Having a solid foundation of what you are trying to solve is really important."
With a strong set of skills, a determination to succeed and a positive attitude, Karolina will continue to build an incredible career for herself, and we look forward to hearing more about it.
Want to connect with Karolina?

LinkedIn: Karolina Staszczak
Learn more about the CITP®|FIBP® designation
INTERNATIONAL BUSINESS CERTIFICATION—CITP®|FIBP®
Advance your career and build your professional credibility in the field of global business by earning the Certified International Trade Professional (CITP) designation.
Why Earn the Certified International Trade Professional (CITP) Designation?
The Certified International Trade Professional (CITP) designation is the world's leading professional designation for the field of international business. So whether you're new to global trade or have over a decade of direct experience, you'll find the CITP designation can help advance your career and build your professional credibility.
The CITP designation sets you apart in the competitive international business industry because it's proof you possess the competencies global business experts have identified as being essential for a successful career in international trade. It also recognizes your dedication to ethical business practices and ongoing professional development—both of which are desirable traits for today's global business practitioners.