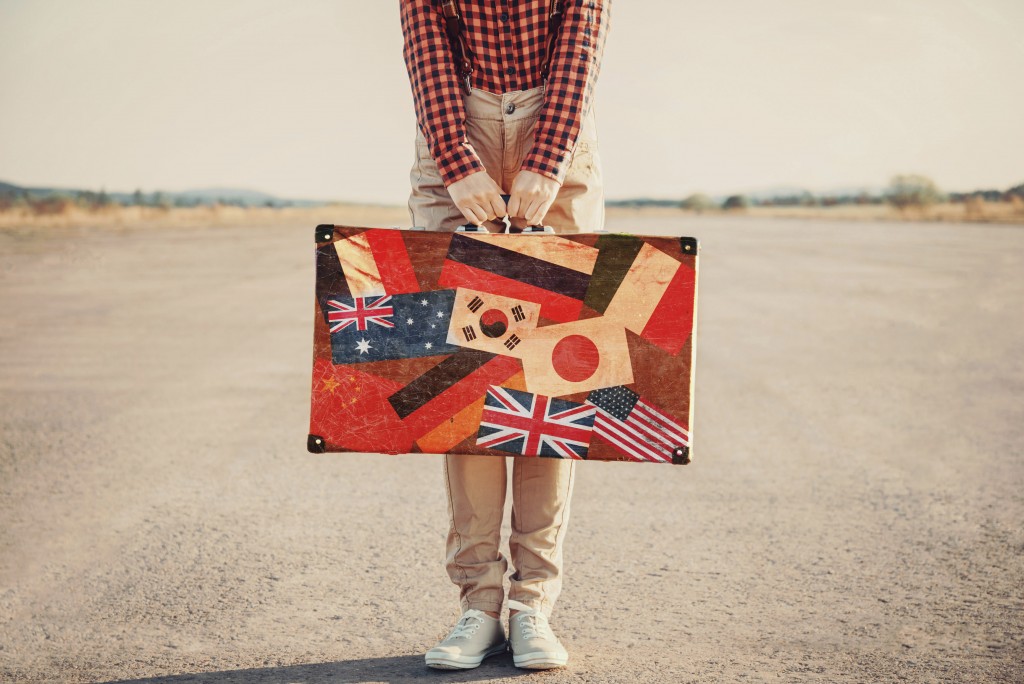 If I'm selling to you, I speak your language. If I'm buying, dann müssen Sie Deutsch sprechen!
– Willy Brandt, former German Chancellor
Content marketing, in a nutshell, is the process of creating and freely sharing relevant material that your target audience will find valuable in some way. It could be educational, entertaining or inspirational.
The idea of content marketing is nothing new, of course. At its best, content marketing is simply good storytelling and avoids being "salesy". As human beings, we all love a good story – no matter where in the world we live or which language we speak.
If you're expanding your business into foreign markets, however, your approach to content marketing can be the difference between success and failure.
Never forget the first rule of marketing
What works in your domestic market may not be the right fit for your target markets abroad. So how can you adapt your content strategy for a more international context?
No matter where you're planning to do business, the first rule of marketing still applies: know your target customer.
If you're looking to enter foreign markets, you need to do your research ahead of time.
Enlist the help of local experts who have first-hand knowledge of the particular markets you're targeting. Make sure you understand the cultural values, preferences and communication styles of the local people.
Invest in relevant content
Be prepared to connect with them on their terms: use their preferred digital channels and communicate in their native language. Yes, this means investing in the translation and localization of your content.
You may even consider transcreation, which is the creation of entirely new content for a particular region.
Chances are, your business is already producing content of some sort.
Whether it's blog posts, a podcast, YouTube videos or image galleries, ideally, the format you've chosen reflects your audience's content preferences.
From that main platform, you can then share your content strategically via digital channels: email, social networks, messaging apps, etc.
Done well, content marketing can be the most effective way for your business to find, convert and retain customers. In turn, global content marketing can grow your business to the next level – as long as you understand the importance of adapting your content for each regional market.
Your audience is online – meet them there
Did you know that in 2011, the United Nations declared access to the Internet to be a basic human right? We live in an increasingly connected world.
According to Internet World Stats, nearly half of all the people on the planet are now active Internet users. 600,000 more users are joining those ranks every day – many of them via mobile devices.
In fact, there are now 3.734 billion mobile users worldwide, which is actually more than half of the global population.
With this growing Internet community comes a steady increase in the usage of social networks and messenger apps. We Are Social has reported that as of August 2015, the average global penetration rate for social media usage was 30%, an increase of 8.7% over the previous year.
What does this mean for your business?
Ready or not, we're all living in a new age of digital, mobile and social marketing
There's no going back.
Both at home and abroad, businesses need to take a more transparent, interactive approach than they did in the age of traditional mass media.
People consume information from a much wider variety of sources than ever before, and they are no longer passive recipients. They communicate with each other online, and they expect brands to respond to their feedback, good or bad.
Even if you have a small business, your competition is now global. Fortunately, so is your potential customer base.
But a 2014 report by Common Sense Advisory makes it very clear that investing in translation and localization is more than just good business sense. It's essential for building an international brand.
"55% of the 3,002 respondents buy only at websites where information is presented in their language. For those with limited English, the preference for mother-tongue purchases increases to 80% or more."
Furthermore, "87% of consumers who can't read English don't buy products or services at English-language websites."
Don't get left behind in language limbo
In multilingual Europe, marketers have always understood the benefits of translation and localization. In Canada, where both English and French have official language status, bilingual marketing is standard practice – besides being legally required for certain types of content, such as food labels.
Meanwhile, U.S. marketers have some serious catching up to do when it comes to adopting a multilingual strategy. In a recent poll by Smartling, most of the U.S. companies surveyed were not translating their content at all, or, if they were, it was only into one other language.
Given that nine out of ten Internet users are now based outside of North America, this means a lot of companies are missing out on global growth opportunities.
International marketers should be the first out of the gate
The challenge for today's international marketers, then, is to offer engaging content to regional audiences in their preferred language. Currently, about 54% of all published web content out there is still in English (according to W3Techs).
This can be a seen as an advantage for international marketers. While it's becoming increasingly difficult to stand out in the overly saturated realm of English-language content, there is still a lot of room to make an impression in other languages.
And international marketers have much better tools at their disposal than ever before, which can be used in a very targeted way.
Email, social media, mobile messaging – these are all digital channels which allow your business to share tailored content with highly segmented, regional audiences.
So ask yourself:
What kind of content do your foreign audiences want?
In which languages?
What are customers' questions, frustrations, or aspirations?
How can you help them?
Your goal should be to establish credibility, create good will and build a relationship of trust. This takes time, consistency and a commitment to quality.
It also takes a willingness to be human. Some things haven't changed since the days of the market square: people want to do business with people they know, like and trust – not with logos or corporate brands.
In this age of mobile social technology, brands have no choice but to be more transparent with their customers. The reality is: you don't control your brand anymore. Your brand is what other people say about it, especially when you're not around.
In the case of international audiences, they're probably not having those conversations in English. So make sure you speak their language, and participate in the conversation.
Have you found success with international content marketing? What types of content work best for your audience?
Want to connect with Kathrin?
Website: Verbaccino
Newsletter: The Worldly Marketer

LinkedIn: Kathrin Bussmann
Disclaimer: The opinions expressed in this article are those of the contributing author, and do not necessarily reflect those of the Forum for International Trade Training.