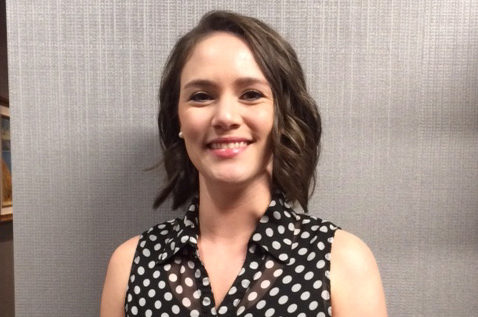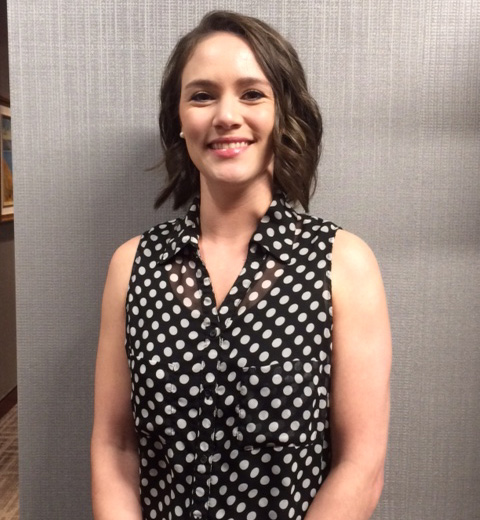 Earned her elite CITP®|FIBP® designation: August 2016
Jennifer Boulet, CITP|FIBP is a Logistics Coordinator in the Marine Contracts department at Richardson International, a major Canadian agriculture and food industry company in Winnipeg, Manitoba.
Jennifer's international trade career began soon after graduating from university.
"After completing my International Management degree, my entrepreneurship teacher hired me as a consultant for his business. We worked on creating a business plan for the new World Trade Center in Winnipeg and met with leaders (such as the Chamber of Commerce) to get their perspectives and ideas."
After working on WTC Winnipeg's business plan, she has since volunteered at each of the biennial Centrallia international B2B matchmaking events since its inception in 2010. She explains that her main motivation for doing so is to meet more people from around the world and be exposed to different cultures.
My passion for other countries, cultures and business practices made me want to start a career with international business opportunities. In the future I hope to travel as well.
In late 2010, Jennifer took on a new role with the Business Development Bank of Canada (BDC) as a Senior Underwriting Analyst. Her main tasks included analyzing and reviewing many different files and types of loan requests. She assessed credit, financial statements and environmental scores, researched different markets, and reviewed risk assessments for the organization.
Collecting skills and experience for an international future
A career in global business soon became Jennifer's primary goal, as it fulfilled many of her long-term aspirations.
In 2011, one year after starting with BDC, Jennifer decided to expand her international trade knowledge to further these goals by taking FITTskills courses through Concordia University.
"I enjoyed my experience with the FITTskills courses. I increased my knowledge and have been able to apply my 'FITT skills' in all aspects of my career. I would strongly encourage everyone to take FITTskills courses."
She completed the program in 2013, and a year later earned her first position with Richardson International as a Truck Transportation Coordinator.
Getting goods where they need to go
Responsible for getting oats across the Prairies from farms to production mills, Jennifer had to help coordinate the appropriate amount of product for each plant to receive weekly, as well as every step of the shipping process with the truck drivers, plant employees and merchants.
She also worked with each party involved to find cost-saving solutions, negotiate rates and manage freight costs.
While some may have been dissuaded in looking for better solutions, her optimism helped her achieve better results.
"M­y life motto is: 'You already have a "no." Might as well try for a "yes'!"
After just over a year, Jennifer was promoted to her current position as Logistics Coordinator, Marine Contracts. With an expanded international scope to her transportation responsibilities, she now checks contracts, broker documents, keeps up to date on trade agreements, and works with merchants and other parties to find efficiencies.
Combining business skills with people skills
Working with so many different people is one of the highlights of her professional life, and has been throughout every job she's had.
"I love meeting new people in every job, learning about their lives, their business, and their culture."
Her language skills have also helped her connect with other professionals throughout the business world, and she plans to continue developing them.
I am one of the few people in my office that can speak both French and English. I have helped break down language barriers by acting as a translator for important discussions and requesting documentation.
"On a few occasions, I have been able to help merchants, buyers and co-workers with language barriers. I am currently in the process of learning Spanish and look forward to using those skills soon."
She also says that the knowledge and skills she learned from the FITTskills courses have been directly applicable in many aspects of her job.
"My favorite courses were Legal Aspects of International Trade and Global Supply Chain Management. Over the past year, I have had the opportunity to create international sale contracts and review freight contracts for the company to help facilitate trade. I have also had the chance to work closely with foreign buyers, contract brokers and freight brokers and apply all of the skills I developed through those courses."
Achieving new goals as a CITP®|FIBP® designation holder
Jennifer discovered she had the required work experience to apply for the elite Certified International Trade Professional (CITP®|FIBP®) designation and that it would help her achieve her professional goals. She enthusiastically applied for the designation, earning it in August 2016.
"Achieving this goal has been a dream of mine for the past few years. This accomplishment actually means the world to me…..because now the world is open to me. Now I have endless possibilities."
With this proof of her international trade competencies and commitment to excellence, she hopes to continue to find new ways to excel.
"I am confident that my new designation, coupled with my drive and determination, will bring me success and open doors."
Learn more about the CITP®|FIBP® designation
International Business Certification—CITP®|FIBP®
Advance your career and build your professional credibility in the field of global business by earning the Certified International Trade Professional (CITP) designation.
Why Earn the Certified International Trade Professional (CITP) Designation?
The Certified International Trade Professional (CITP) designation is the world's leading professional designation for the field of international business. So whether you're new to global trade or have over a decade of direct experience, you'll find the CITP designation can help advance your career and build your professional credibility.
The CITP designation sets you apart in the competitive international business industry because it's proof you possess the competencies global business experts have identified as being essential for a successful career in international trade. It also recognizes your dedication to ethical business practices and ongoing professional development—both of which are desirable traits for today's global business practitioners.