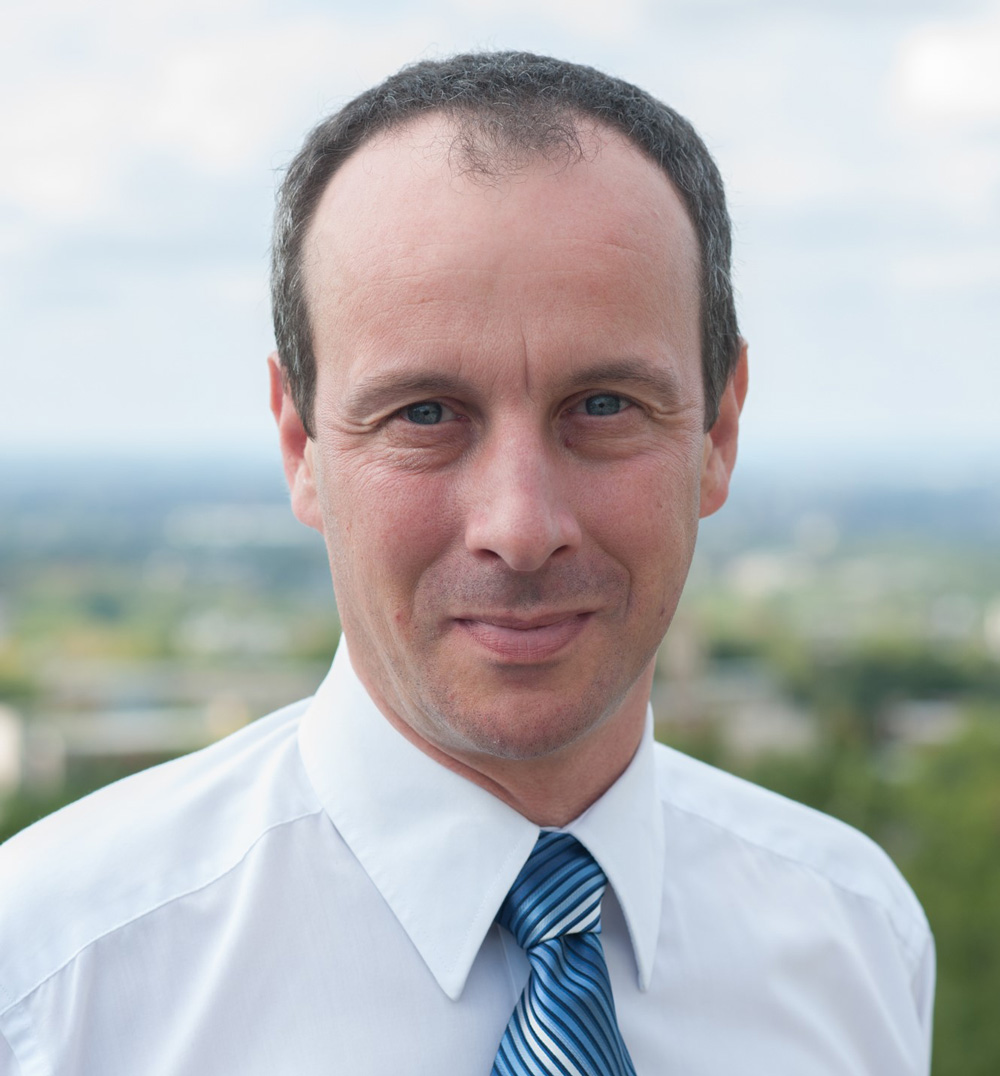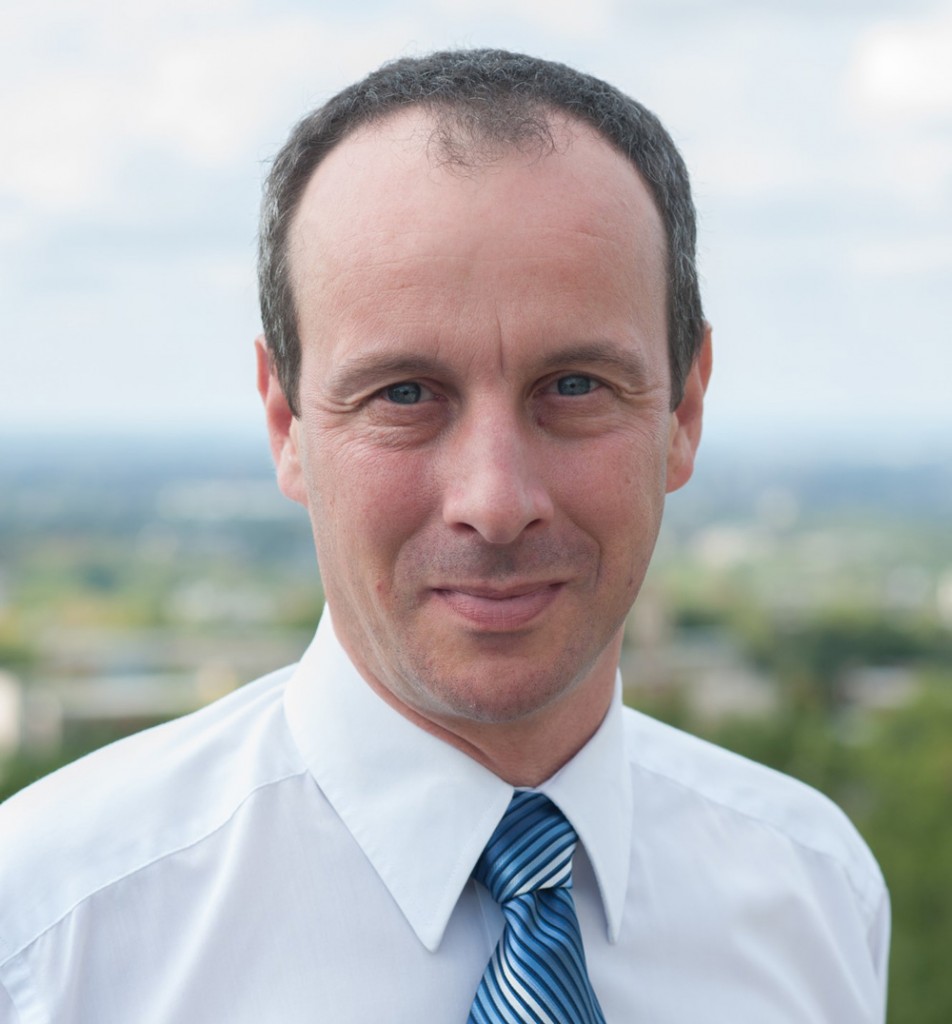 Earned his elite CITP®|FIBP® designation: Nov. 2015
Etienne Beauregard, CITP|FIBP, is a talented global business professional based in São Paolo, Brazil. He is a multi-tasker, putting his diverse skill set to work for multiple organizations in different capacities.
Etienne runs his own consulting company for Canadian businesses looking to expand in Brazil called BelavistaBrasil. He also serves as Director, Brazil for DataToWeb, an IOT company, and an authorized agent in Brazil for XMedius, an online and cloud faxing service.
As a Canadian living in Brazil, he enjoys to working with companies in both nations, and furthering his career as a partner in all kinds of international trade projects.
Building the foundations for his future international trade career
At the start of his career, Etienne was not involved in international trade, but served as an advisor or manager for several different businesses in the Montreal area. In one of those experiences, he saw first-hand how international trade could have an impact on an everyday level:
"14 years ago I was managing Canadian IT consultants working in France and one of them was complaining that he couldn't find his favorite beer in France (he liked a very cheap beer from Quebec!). So instead of travelling around Europe, experimenting with new products, he was complaining about not finding a cheap Quebecois beer in France!"
In 2003, Etienne took a position with Polytechnique Montreal as an internship coordinator, connecting with different companies across the Montreal area to find potential placements for engineering students.
"I was involved with foreign student attraction and I also did presentation at Montréal International when they had foreign companies visiting Montreal, wanting to know more about our engineering programs.
He also served as Chairman of the Board for Formétal, a youth employment assistance organization, from 2007-2011.
How making connections between his home countries helped his career
In 2012, Etienne left his job with Polytechnique Montreal on a leave of absence for 3 years to move with his wife, who is both Canadian and Portuguese, to São Paulo, Brazil, where she was doing her MBA at FIA.
"We moved the whole family (3 kids, my wife and I) to Brazil for one year to have a different life experience and to learn more about the country."
After her MBA, she received a job offer from a Swedish company based in Brazil and they decided to stay a little longer.
"She is now the director of the company in Brazil, which gives me the right to work in the country, so we decided to stay for the next few years," Etienne added.
Once back in Brazil, he began to see the move as an opportunity to capitalize on his new circumstances.
"As a Canadian living in Brazil, I also wanted to help Canadian companies find success in Brazil. I really like to build bridges between communities and countries."
For me, international trade is a great way to strengthen the relations between my home country and my adopted home country. Since I love both making these connections, international trade was an easy choice!"
To do so, he realized that he needed to sharpen his skills in global trade. FITTskills online courses were recommended to him and presented the perfect solution to his needs.
"A friend of mine told me about FITTskills courses, so I started in February 2015."
"The courses were very interesting, very comprehensive and well structured. I learned a lot, and strongly recommend them to anyone who wants to start a career in international trade."
While studying, he started BelaVistaBrasil and has been pleased with how he's been able to bridge the gap between Canadian and Brazilian business opportunities.
"On my last trip in Montreal, I realized that when you personally explain the real situation in Brazil, people change their mind!"
"I also emphasize that I'm a Canadian – it appeals to clients in both Canada and Brazil. Canadians love that I speak French, English and Portuguese and that I know where they come from, and Brazilian like the fact that I live in Brazil and that I do business with them not from Canada, but from São Paulo."
"This profile increases my credibility because people understand that you can succeed by doing things differently, and that new paths can also be profitable and interesting."
His connections and local experiences have also been crucial in networking, building trust with new partners and expanding his client base.
I always use the term "boots on the ground", which means that when you have someone in place, it's much easier to react quickly and have a sense of what is happening in the market.
"I worked in Montreal for 15 years, building many strong business relations. My business network is big and I know many companies. I also participated in many different network activities and volunteer work, which gives me a broader professional experience."
"You can build trust with people when you tell them your story and that story can be related to your business pitch."
An international trade consultant with a reputation for credibility and experience
Etienne's previous business experience has been an asset in his new line of work, but he still had a learning curve to navigate.
"I wish that when I'd first started in international trade, someone had told me to work twice as hard! International trade is challenging, and you need to master a wide variety of competencies (law, logistics, taxes, customs, etc.) You also need to rapidly build a strong network of people who are professional and can offer top of the line advice."
All of his work is paying off and as his business grows, so does his reputation and results.
"I am very proud to have signed up four companies in the last six months and to receive daily requests from potential clients from Canada. Also, I enjoy being presented as a credible partner in international trade projects. I was very proud a few weeks ago, when after a meeting with a renowned venture capital fund, the president told me that I was very professional and that I knew what I was talking about!"
Two of those four companies, Rackam and Aquartis, have been signed in the past three weeks alone. Both companies are in the sustainable development sector.
To continue to build credibility in the industry, Etienne successfully applied for the elite CITP®|FIBP® designation.
"I work with Canadian companies, I interact with the consulate, and I believe that having a title increases your credibility. Also, in my opinion, having a title like the CITP®|FIBP® designation imposes a more professional behaviour by the holder of this title. It instills a rectitude, a professional attitude and a code of ethics – I like that!"
I also think that being a CITP®|FIBP® will help open doors and serve as an ice breaker in some delicate situations.
On top of his international trade work, Etienne is also involved in some medical volunteer work in Brazil.
"I'm in charge of a Canadian charity in Brazil. We try to help a Canadian nun who's a doctor and works in one of São Paulo biggest hospitals."
With Etienne's ambition and dedication, we know he will continue to reach new levels of success, and we wish him the best as he continues to reach towards his goals.
Want to connect with Etienne?

 LinkedIn: Etienne Beauregard
Learn more about the CITP®|FIBP® designation
International Business Certification—CITP®|FIBP®
Advance your career and build your professional credibility in the field of global business by earning the Certified International Trade Professional (CITP) designation.
Why Earn the Certified International Trade Professional (CITP) Designation?
The Certified International Trade Professional (CITP) designation is the world's leading professional designation for the field of international business. So whether you're new to global trade or have over a decade of direct experience, you'll find the CITP designation can help advance your career and build your professional credibility.
The CITP designation sets you apart in the competitive international business industry because it's proof you possess the competencies global business experts have identified as being essential for a successful career in international trade. It also recognizes your dedication to ethical business practices and ongoing professional development—both of which are desirable traits for today's global business practitioners.