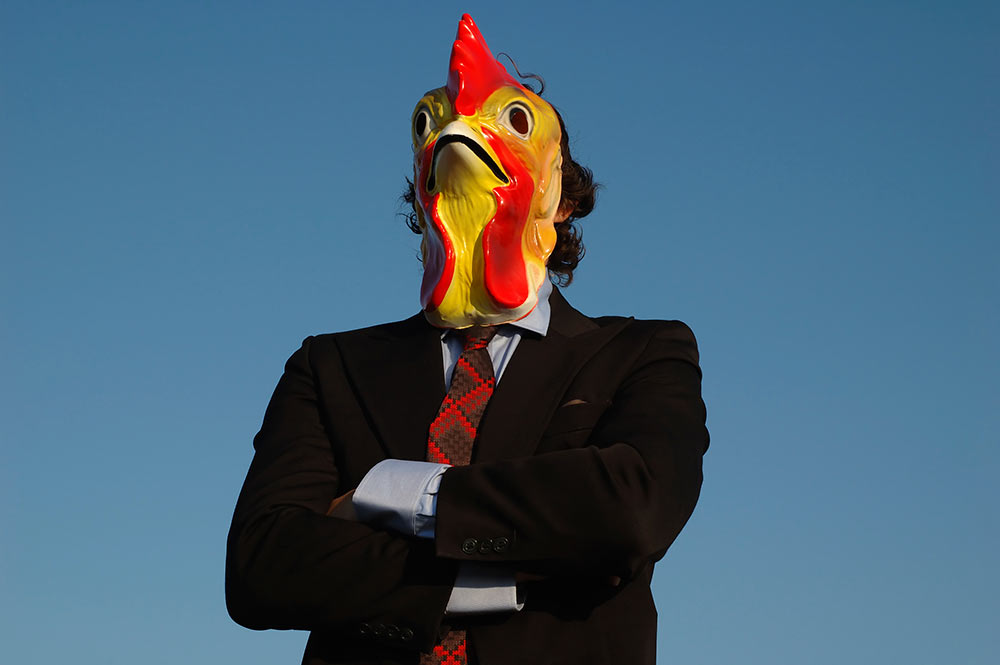 It's been a long and winding road for the U.S. and South Africa over the issue of poultry, one that may even cause the U.S. to exclude South Africa from the African Growth and Opportunity Act (AGOA), a trade deal between the U.S. and 40 African nations.
On November 5, U.S. President Barack Obama issued a letter to South Africa, saying the U.S. would suspend duty-free treatment of South African agricultural goods exported to the U.S. should South Africa fail to address what the U.S. government saw as barriers to American products.
Obama handed South Africa an ultimatum
"I am taking this step because South Africa continues to impose several longstanding barriers to U.S. trade, including barriers affecting certain U.S. agricultural exports, and thus I have determined that South Africa is not making continual progress toward the elimination of barriers to United States trade and investment as required by Section 104 of AGOA," he said in the letter, published on the White House's official web site.
Simply put, if South Africa does not remove the anti-dumping duties it put on U.S. poultry exporters for flooding the market, the country will be excluded from the trade deal.
One commentator asserted that this was a marked digression from previous practice.
Cyril Prinsloo, a researcher at the South African Institute of International Affair's Economic Diplomacy Program, noted that "The suspension of AGOA preferences to sub-Saharan African countries in the past depended on their commitment to democratic principles and respect for basic human and workers' rights."
Obama gave South Africa 60 days to resolve all the issues surrounding the AGOA conditions.
Preserving duty-free access to a top trade market
South Africa has responded, successfully negotiating a veterinary trade agreement that would restrict exported American chicken to poultry which had only been raised in states which did not experience a bird flu outbreak in the past year.
In 2014, 21 U.S. states reported incidences of bird flu, which has concerned South Africans.
Losing duty-free access to the U.S. market would have repercussions beyond the poultry industry.
Though the U.S. is no longer the country's top trade partner – that post has been held by China since 2014 – it is South Africa's third largest trade partner, with South Africa exporting more than US$8 billion in 2014.
South African critics of the trade arrangement argue that South African chicken farmers stand to lose from the influx of American-bred poultry.
But there are important reasons why South Africa benefits from being a part of this trade agreement, for reasons that are not related to poultry.
Protecting non-poultry farmers
AGOA inclusion has provided a boon for firms producing other agricultural producers, such as wine, nuts, and avocados.
The opportunity to actively participate in a globally competitive market, unhindered by trade barriers, is an important one for South Africa.
Participating in mature markets presents a bevy of benefits for South African firms, increasing their efficiency, strengthening their marketing, and honing their market research skills.
South African agricultural producers also get a major stamp of approval when their products are allowed into U.S. markets. It sets off a trigger effect, encouraging other developed economies to import similar goods from South Africa.
As it stands, it appears U.S.-bred poultry will be allowed into the South African market early next year.
It remains unlikely that the U.S. will exclude South Africa, sub-Saharan Africa's second-largest economy after Nigeria, from the AGOA.
But South Africa will have to make substantial progress in meeting U.S. demands and dismantling what the U.S. sees as trade barriers to ensure it's not left out in the cold.
Do you think the U.S.'s demands on South Africa are fair and warranted?
Disclaimer: The opinions expressed in this article are those of the contributing author, and do not necessarily reflect those of the Forum for International Trade Training.