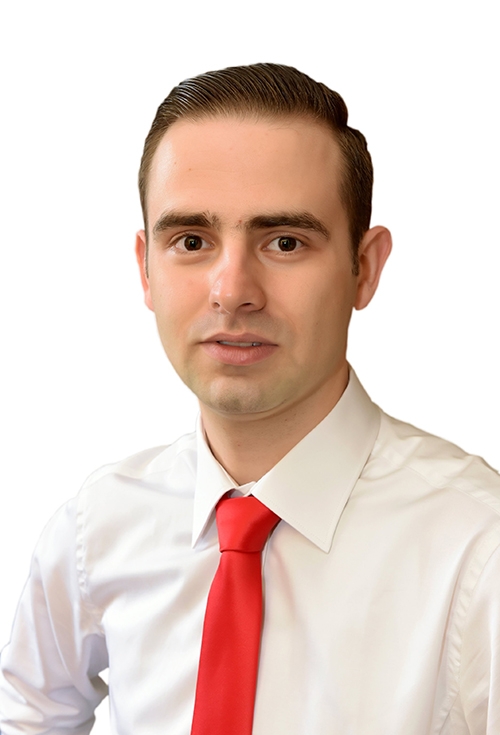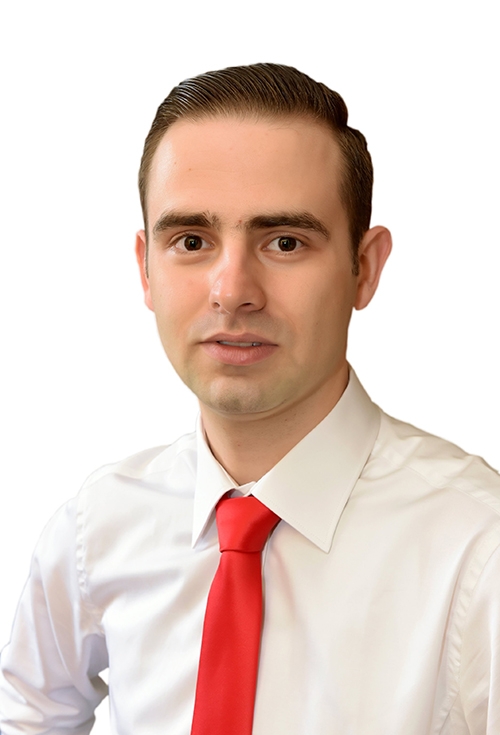 Earned his elite CITP®|FIBP® designation: June 2015
Illia Dumbadze is a Logistics Supervisor, overseeing smooth delivery of fresh products to the U.S., Canadian and Asian markets for Ocean Quality/Grieg Seafood in Vancouver, British Columbia.
A dedicated logistics professional with a passion for supply chain management and international trade, Illia has developed a wealth of experience in major international corporations around the world. He has worked in many countries in North America, the UK, Europe and the Commonwealth of Independent States (CIS) over the course of his seven year career in global trade.
A love of travel begins another successful global career
Illia first began his journey into the world of international trade while studying supply chain management and logistics at Pryazovskyi State Technical University (PSTU) in his hometown of Mariupol, Ukraine.
At the time, Illia knew he had an aptitude for logistics and planning, but it was upon discovering his love of travel that he first realized the opportunities available in an international trade career.
Illia studied diligently, earning first his Bachelor's degree, and then a Master of Science degree in Logistics, Materials and Supply Chain Management from one of the top schools in the transport industry in Eastern Europe in 2011.
While completing his studies, he took on his first role in the manufacturing industry as Supply Chain Analyst for PJSC Azovmash. He held this position for two years before being promoted to Supply Chain Manager in 2010. During his five years at PJSC Azovmash, Illia had the opportunity to travel the world, attending international trade shows in the oil and gas industry, logistics and transportation.
These trade shows gave him access to important, influential people in the manufacturing and logistics industry, from CEO's to Ministers of Transport in Ukraine, Russia, Georgia, Azerbaijan and other regions. These interactions had an impact on his career, giving him confidence, inspiration and ambition to continue his education and broaden his skill set.
Multitasking and ambition go hand-in-hand
Building on the upward trend of his career, Illia took on a part-time consulting role as a Manager Analyst, analyzing the market and providing recommendations to the CEO and Managing Directors of SoyuzKontakt-Trans, in Baku, Azerbaijan. He was the official representative in this capacity for Ukraine, the Baltic countries and the CIS regions.
You may think that this left little free time for Illia, but he still managed to earn his Business English Diploma from Shane Global in 2012. It was not long afterward that he decided to take his advanced knowledge in logistics and supply chain management global. As Illia says,
Sometimes there is a moment in your life when you have the feeling that it is a perfect time to make a change, and I got a Visa to Canada. I did not have to think about it for a long time, and my decision was absolutely right.
Recognizing the value of an international education
In 2013 Illia decided to pursue an International Trade education in North America, something that would require him to study in English for the first time. Fortunately, the SoyuzKontakt-Trans management team was behind his decision to grow his skill set, promising him a position upon his return to the region.
"The management of LLC SoyuzKontakt-Trans supports the initiative of our employee regarding improvement of his qualification in the field of international trade and logistics through the educational program "International Trade Diploma (FITT)" at the Canadian College, in Vancouver, Canada. After completing his educational program in Canada, we will appoint Mr. Dumbadze to a higher and more responsible position, as his training level will meet international standards of trade and logistics."
Illia says FITT courses were the right choice to supplement his already impressive education.
FITT courses were the perfect conclusion to my background and finalizing my education process. While I was taking FITT courses, I got a clear picture how business and trade work in Canada. To be honest it was one of the biggest challenges in my life.
During his studies in Canada, Illia took on several different jobs, including Office Manager for Velocity Cars in Burnaby, Marketing Coordinator for Vancouver Today Education Services, and Customer Service Specialist at HyperWALLET Systems Inc.
Of his decision to come to Canada, Illia says,
"I always knew that Canada is the land of opportunities and you can get what you want if you work hard enough. There is a very good expression: "In business as in life – you do not get what you deserve, you get what you negotiate!" So far I can say that Canada was very good to me in every aspect of life."
Channeling knowledge and experience into one big challenge
Nearing the completion of his FITT International Trade Diploma, Illia was offered the position of Logistics Supervisor for Ocean Quality, a division of Grieg Seafood, headquartered in Norway.
The company was just setting up their British Columbia offices in Vancouver in December 2014, and Illia was one of the first people hired for that location. He was tasked with coordinating shipments of fresh-farmed salmon to QO's North American customers.
"When I started working for OQ it was a challenge for me – I'd never worked before in Canada in supply chain and with products which MUST BE delivered almost YESTERDAY! At the beginning it was unbelievably hectic and I spent 17-19 hours in the office just to make sure that everything went smoothly."
For the first two and a half months I was the only person in the Logistics department and handling everything myself.
"In December we started with 2-3 trucks per week and reached a level of 30-40 per week at the peak of our harvesting. By the time the company hired a couple of people everything was established and organized."
Illia is working hard to finalize some projects to optimize Ocean Quality's supply chain, including saving money on shipping, improving the flow of goods, and reducing working hours in all areas from the farms to the warehouse and the main office.
"I found a perfect algorithm for this particular case and truly believe that I'll successfully finish my project by the end of September."
He also recently had the chance to travel with OQ to a company gathering in Switzerland and France.
"For a week we were traveling abroad, which was absolutely brilliant for my professional career and international experience. I've met all my colleagues from the Norwegian Office and some Sales representatives who are working in different countries including the USA, China, Japan, UK, and the rest of the EU."
Getting an international reputation
Throughout all of his travel, networking and top notch job performance, Illia has built up an outstanding international reputation. His Managing Director at Ocean Quality said this about his time there.
Illia has demonstrated a strong work ethic, commitment to accuracy and organization and he has demonstrated his commitment to completing tasks.
In fact, in Illia's work references, all of his employers cite his great work ethic, knowledge and enthusiasm, attention to detail and notably, his excellent sense of humor.
Yet Illia is still not done learning. In June, 2015 he earned his CITP|FIBP designation.
"After I successfully passed all of my FITT courses I decided to apply for CITP|FIBP designation because I wanted to show a commitment and achieve a status that can prove my knowledge and experience in this industry."
"My goal is to learn as much as I can, and teach and help everybody – with real knowledge and not just what is written in a book. Everything I've done in my personal and professional life I'm very proud of, however, there is always a lot of room and potential to grow. My next step will be the CPIM Designation and a PhD in Transport and Logistics."
Want to connect with Illia?

LinkedIn: Illia Dumbadze
Learn more about the CITP®|FIBP® designation
INTERNATIONAL BUSINESS CERTIFICATION—CITP®|FIBP®
Advance your career and build your professional credibility in the field of global business by earning the Certified International Trade Professional (CITP) designation.
Why Earn the Certified International Trade Professional (CITP) Designation?
The Certified International Trade Professional (CITP) designation is the world's leading professional designation for the field of international business. So whether you're new to global trade or have over a decade of direct experience, you'll find the CITP designation can help advance your career and build your professional credibility.
The CITP designation sets you apart in the competitive international business industry because it's proof you possess the competencies global business experts have identified as being essential for a successful career in international trade. It also recognizes your dedication to ethical business practices and ongoing professional development—both of which are desirable traits for today's global business practitioners.