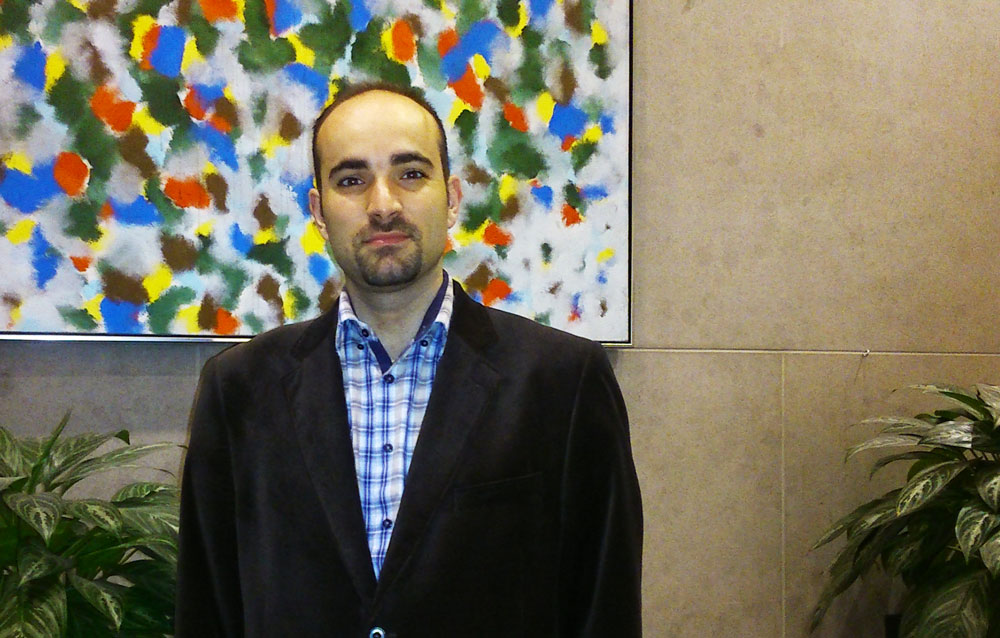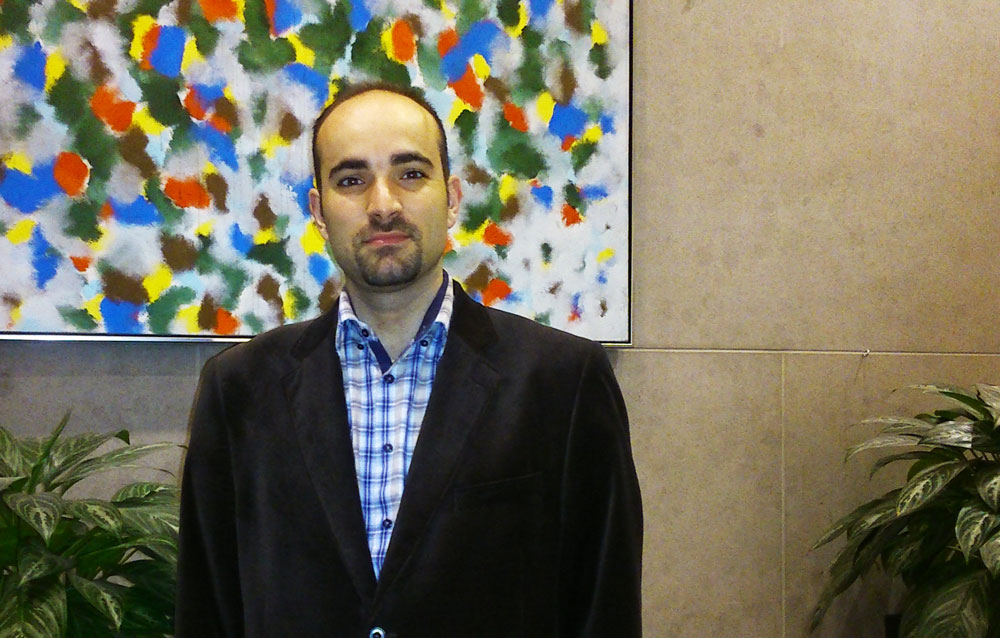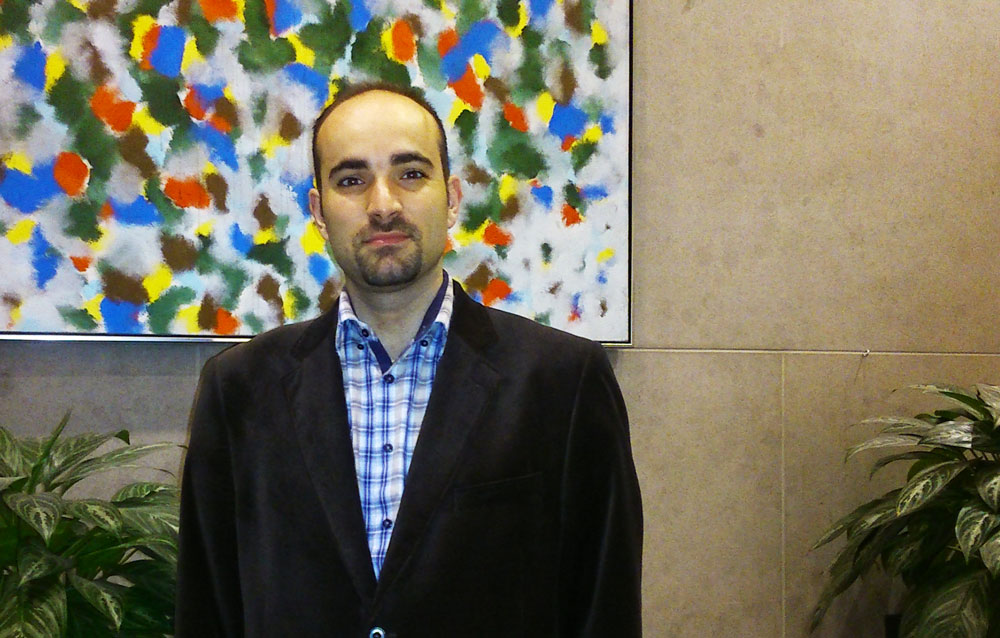 Earned his elite CITP®|FIBP® designation: April 2015
Gus Lazopoulos, CITP|FIBP, is a Managing Partner of Global Export Leaders Corp. in Toronto, ON.
Over the course of his career, Gus has accumulated both the practical experience and the education to excel in exports and imports. He is excited to use what he has learned from both paths to continue to seize on new and exciting international business opportunities.
Building a strong foundation for a future career in exports
Even in the earliest stages of his career, Gus showed a keen interest in global business.
"I was first introduced to International Trade in 2000 through a close colleague of mine in Montreal. I was very excited to learn about the trick of the trades in International Trade, Import/Export, etc. I found it to be a very fascinating business.
I made an attempt back then to start a business, but at that time I was young and inexperienced and I knew I needed more experience to complete a successful transaction."
Instead of trying to build his own business, Gus dedicated himself to working on other projects in a managerial or leadership role.
He spent the next several years building up his experience, predominately overseeing local construction projects.
"I acquired a wealth of experience working in various sectors, preparing me for the ultimate role: engaging in international business activities."
Using FITT knowledge to turn his business dreams into reality
After many years of perseverance, Gus created Global Export Leaders Corp. in 2010, and has since worked hard to pursue his goals.
He has continued to take on project management roles in the construction industry, such as coordinating the construction of various projects including commercial, residential, retail & medical projects, but international trade has always remained a primary focus.
One of the ways he has demonstrated this focus is by taking FITT-accredited courses at George Brown College to broaden his export-import knowledge.
"I really enjoyed taking the FITT courses," Gus says. "There was a wealth of information in the material."
Both during and after his courses, Gus has been able to apply that information and knowledge in his work.
For example, he notes that:
The Trade Finance Course was very helpful as it allowed me to get a better handle on international finance concerning payment terms, methods of payments using open accounts, drafts, letters of credit etc., which I feel has helped me with my business endeavors.
Initially serving as a consultant to match international buyers and sellers, particularly in the food, petrochemical and chemical industries, Gus is taking on increasingly large and ambitious projects.
First, he is creating a new group called Splendor Foods to import rice bran oil, diabetic rice and other unique organic food products from India to health stores and grocery stores across Canada. He is also going through the process of FDA approval to export the products to the U.S.
This strategy of importing under his own brand and then selling domestically is one that Gus learned directly from the FITT-accredited course on market entry he had taken. He is excited that he is able to use what he learned in such a practical and applicable way.
The project has taken many months of hard work to establish contacts, build the brand and get everything in place. The launch is scheduled for later in 2015.
Second, based on his experience in the construction industry, Gus is currently working towards a project to build 1,000 homes in Fiji, using Structural Insulated Panels (SIP).
httpv://www.youtube.com/watch?v=01eTWwSSQYA
If successful, Gus hopes to further the project by capitalizing on opportunities to use the same technology to build both luxury and affordable homes across Asia, Australia and South America.
Finally, Gus is working with a group in China to create IBOSS, a line of high-quality watches. He and his partners plan to import watch parts from Japan, manufacture them in China, and then sell them via e-commerce worldwide, shipping them from China.
Building an elite reputation in the international trade community
After all of his years of hard work, Gus wanted to apply for the elite CITP®|FIBP® designation to mark the progress he had made, and to help reinforce his expertise in the field.
"The CITP|FIBP designation is a very prestigious designation globally in the world of International Trade, and I feel like this is a good tool to have on my business cards, letter heads, and social media profiles such as LinkedIn.
When potential clients, which include buyers from the large chain stores, see that I have this designation, they will take me more seriously, as they will perceive me as knowledgeable and experienced in International Trade, and feel more confident in doing business with me.
It's also a good networking tool as I can network with fellow members at FITT and other players in the industry as well."
Gus now plans to go on to complete an MBA and a PMP certification, to continue to develop his many exciting international business projects, and enhance his credibility and standing around the world.
Learn more about the CITP®|FIBP® designation
INTERNATIONAL BUSINESS CERTIFICATION—CITP®|FIBP®
Advance your career and build your professional credibility in the field of global business by earning the Certified International Trade Professional (CITP) designation.
Why Earn the Certified International Trade Professional (CITP) Designation?
The Certified International Trade Professional (CITP) designation is the world's leading professional designation for the field of international business. So whether you're new to global trade or have over a decade of direct experience, you'll find the CITP designation can help advance your career and build your professional credibility.
The CITP designation sets you apart in the competitive international business industry because it's proof you possess the competencies global business experts have identified as being essential for a successful career in international trade. It also recognizes your dedication to ethical business practices and ongoing professional development—both of which are desirable traits for today's global business practitioners.