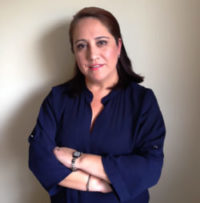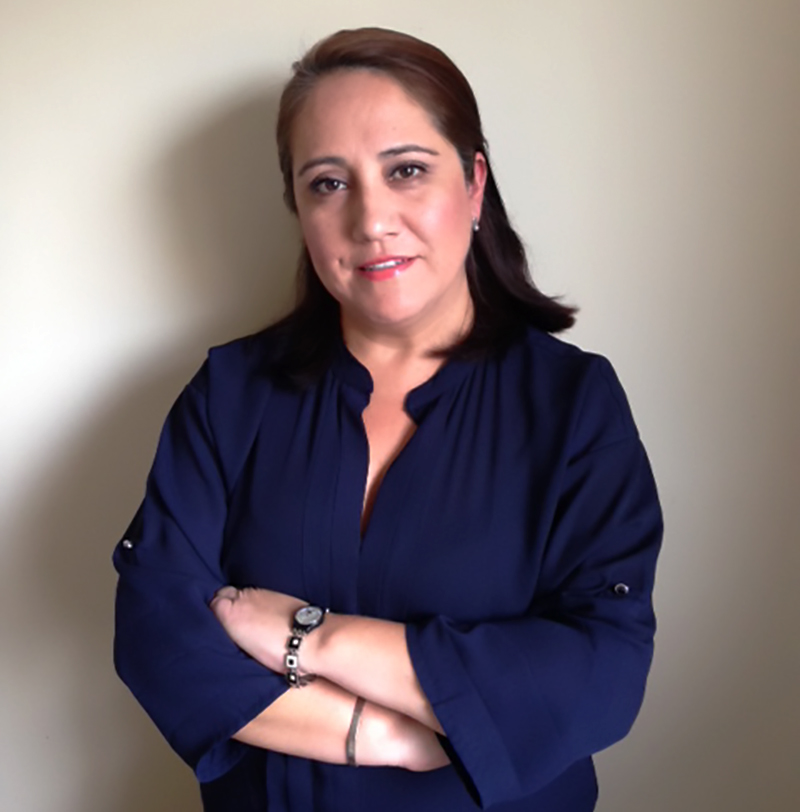 Earned her elite CITP®|FIBP® designation: March 2011
Carolina Vasquez, CITP|FIBP, is an Export Coordinator with Teknion Limited, a leading international designer, manufacturer and marketer of mid- to high-end office systems and related furniture products, in Toronto, ON.
She has worked relentlessly over the course of her career to expand her skills, bridge cultural barriers in global trade and excel in every area she works in, and is pleased to have her designation as proof of her expertise.
A global mindset early on
Growing up in Spanish-speaking Chile, Carolina remembers a desire to learn more about the world.
"I believe it started when I was a child, I have always been an eager learner with a great interest and facility to learn other languages and cultures. My after-school program was to learn English in a prestigious academy in Chile, an activity that was not very common at my age."
Her bilingualism has become one of her greatest assets, and her desire to connect with people from around the world is as strong now, in her current career, as it was in her childhood.
"I really enjoy the contact with people from far away on a daily basis, creating a feeling of confidence in the business relationship."
I love that my other tongue, Spanish, is a bridge to facilitate communication, especially with customers, to simplify the daily actions and coordination of shipments.
Once her language skills were established, her efforts shifted to her education and future career. Never one to avoid a challenge, Carolina devoted many years of hard work towards developing both practical skills in her workplaces and targeted knowledge in the classroom.
"After graduation from high school, I entered the labour world and started to study every day at night, after work."
"In a period of 8 years, I worked as an Executive Secretary, where the knowledge and skills to organize, multitask and prioritize tasks were fundamental; completed my International Trade Technical level and, finally, got my Bachelor's degree in International Trade in Santiago, Chile."
Zeroing in on areas of interest
By the time Carolina finished her degree, she had already worked for several different companies and had a strong sense of which aspects of international trade were her areas of strength and interest.
Her first job after graduating was as an Export and Import Coordinator for one of the most important fresh fruit export companies in Chile, which allowed her to focus in on those areas of interest and continue to work on them.
"Dealing with a high volume of exports, especially during the 'fruit season,' I handled all the exports of the company to many countries around the world.  It allowed me to discover my abilities and strengths to perfectly work under pressure, with proficiency and in a timely manner."
Working there from 2000-2009, she helped the company prepare, submit and manage its documentation for all methods of transport.
Among her other tasks were keeping track and following up on arrivals at destination ports, working closely with the company's International Sales Division, Finance Department, and Quality Control at origin and at destination, and, in case of Insurance Claims, providing all the requested documentation to submit a formal claim to the insurance company.
A bold move to a new country and more growth
In 2009, Carolina, as part of a family decision, made the choice to move from Chile to Canada to continue her education. She decided to take FITTskills courses as part of a post-graduate program in International Business Management at Mohawk College.
The courses were of great help in her career, as she was able to improve her international trade skills and continue to develop her understanding of other cultures.
The program is so comprehensive, and courses like International Trade Research, International Trade Management and Global Supply Chain Management have been key tools in my career.
"What I have learned has also been a decisive factor for effectively managing cultural differences and language barriers among different countries."
"Despite my previous education and experience, it has been a complimentary tool to continue my professional development."
A few months after finishing her program, Carolina applied to become a CITP®|FIBP®, which she feels has given her a big confidence boost and was indispensable in her earning her current position.
"If we consider that I was a recent graduate (December 2010) coming from overseas without Canadian experience, and that I got a job as Export Coordinator on a full time and permanent position three months later (March 2011) in a prestigious and most important company in the office furniture manufacturing industry in Canada, I would say it positively impacted my career."
Moving goods all around the world
Carolina has now served as the Export Coordinator at Teknion for over four years, and is adept at balancing a myriad of different responsibilities.
She regularly works with freight forwarders, banks, carriers, couriers and trucking companies, as well as Teknion clients and all Teknion departments involved in export operations to ensure goods arrive on time and according to regulation in any country, whether they arrive by air, sea or land.
For someone like Carolina, however, who is always looking to adapt to new challenges and take on new opportunities, it's the ideal position.
With over a decade of experience in the industry, she hopes to continue to add to her long list of experience, and excel in every aspect of her career.
Learn more about the CITP®|FIBP® designation
INTERNATIONAL BUSINESS CERTIFICATION—CITP®|FIBP®
Advance your career and build your professional credibility in the field of global business by earning the Certified International Trade Professional (CITP) designation.
Why Earn the Certified International Trade Professional (CITP) Designation?
The Certified International Trade Professional (CITP) designation is the world's leading professional designation for the field of international business. So whether you're new to global trade or have over a decade of direct experience, you'll find the CITP designation can help advance your career and build your professional credibility.
The CITP designation sets you apart in the competitive international business industry because it's proof you possess the competencies global business experts have identified as being essential for a successful career in international trade. It also recognizes your dedication to ethical business practices and ongoing professional development—both of which are desirable traits for today's global business practitioners.