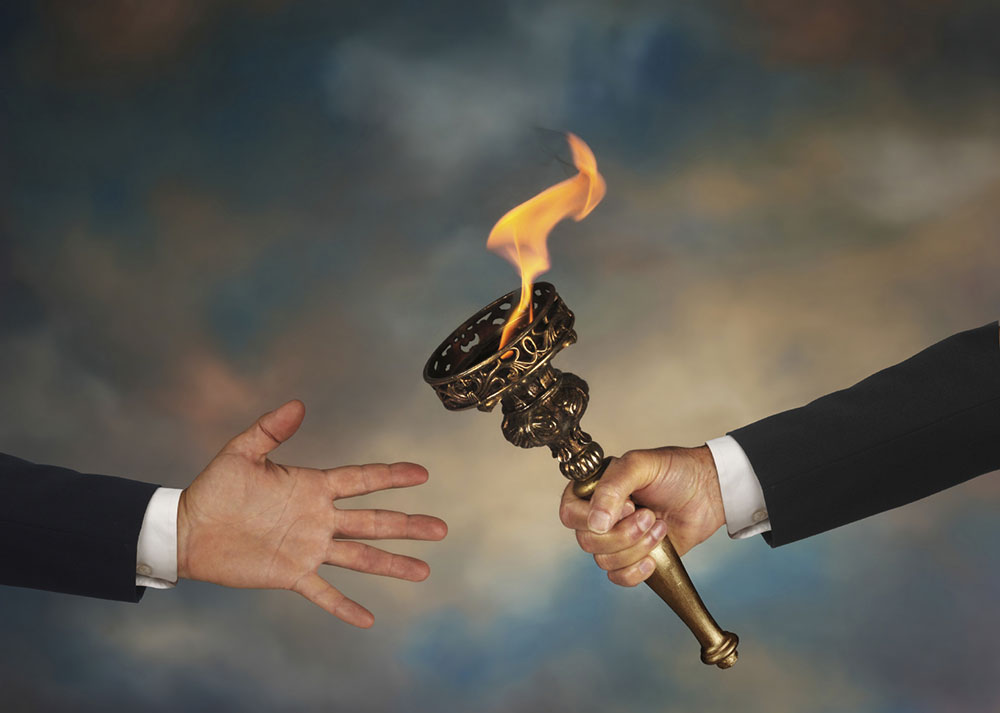 A newspaper article reporting on a recent BDC study about the benefits of Advisory Boards for entrepreneurs made me think of a Certified International Trade Professional (CITP) colleague who teaches FITT courses. Over time he has become an informal advisor to some of his students who are planning to get started in the international field. Both he and I receive a couple of requests every month from current and former students who seek advice on starting a business.
Too busy to ask for help?
According to the BDC study (which surveyed more than 1,000 Canadian businesses), most entrepreneurs think it takes too much effort to set up an advisory board.
They work so hard to make their business succeed that they don't want to take the time to stand back and think about its future, or the value of having people help them to do so.
The survey—which is the first of its kind qualifying and quantifying the use of advisory boards—reports that only 6 percent of Canadian small and medium-sized businesses (SMEs) use an advisory board – and yet the study showed that SMEs who created one grew by 67 percent.
Being a new entrepreneur has its challenges
Like me, my teaching colleague is a former businessman who finds that many of his students are often budding entrepreneurs. They may be newcomers to Canada dreaming of starting their own business, or may simply be attracted to the idea because of an interest in foreign countries…. but the concept of running one's own business has immense universal appeal.
Unfortunately, most start-ups struggle with the usual challenges – insufficient planning, lack of financing, no marketing or sales expertise, difficulty in finding suitable partners, the never-ending search for new clients, managing the stress of family commitments while simultaneously running a new business and, most importantly, not having an experienced mentor to call for advice.
Entrepreneurs will always be entrepreneurial, and they are generally adventurous, idealistic, single-minded, stubborn, goal-oriented, hard-working and often impetuous.
If and when they finally relent and decide to seek advice, many often turn to people who are not necessarily neutral or experienced enough to act in their best interests. Not having a professional to call on for arms-length, practical and hard-nosed opinions at those times can be devastating to a SME, particularly in the early days when the pressure is high.
Benefit from an experienced opinion!
These are the times when CITPs can offer useful opinions and advice based on personal experience.
FITT has CITPs who are experts in virtually every facet of international trade, and many have also started their own companies. This very background originally qualified them to become CITPs, and the ability for an entrepreneur to be able to contact them and ask for an independent opinion is priceless.
While neither my friend nor I can replace an advisory board, we know that we have helped a number of start-up entrepreneurs succeed. The opportunity to "pay forward" one's experience is very satisfying, particularly when former students call to describe their eventual successes, due in part to a conversation they may have had with a CITP.
Mentoring a would-be entrepreneur is yet another privilege of being a CITP.
Have you ever advised a start-up, or been advised yourself by more experienced international business professionals? Share your own story below.
Learn more about the CITP designation
International Business Certification—CITP©/FIBP©
Advance your career and build your professional credibility in the field of global business by earning the Certified International Trade Professional (CITP) designation.
Why Earn the Certified International Trade Professional (CITP) Designation?
The Certified International Trade Professional (CITP) designation is the world's leading professional designation for the field of international business. So whether you're new to global trade or have over a decade of direct experience, you'll find the CITP designation can help advance your career and build your professional credibility.
The CITP designation sets you apart in the competitive international business industry because it's proof you possess the competencies global business experts have identified as being essential for a successful career in international trade. It also recognizes your dedication to ethical business practices and ongoing professional development—both of which are desirable traits for today's global business practitioners.