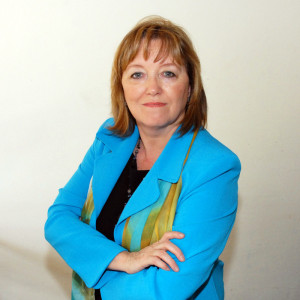 Quantum leap. Diane Girard uses these two words to describe the rise in her career since she earned her designation as a Certified International Trade Professional (CITP) in 2008.
"My CITP training gave me a highly structured approach to understanding and teaching the export process, while the designation itself supplied me with the recognized standing I needed—and still need—to open up doors to exciting new projects and a network of international-trade experts around the world," says the founder and president of Global Links Network. "Earning my CITP designation is the most important step I've taken to develop my business."
Why Earn the Certified International Trade Professional (CITP) Designation?
The Certified International Trade Professional (CITP) designation is the world's leading professional designation for the field of international business. So whether you're new to global trade or have over a decade of direct experience, you'll find the CITP designation can help advance your career and build your professional credibility.
The CITP designation sets you apart in the competitive international business industry because it's proof you possess the competencies global business experts have identified as being essential for a successful career in international trade. It also recognizes your dedication to ethical business practices and ongoing professional development—both of which are desirable traits for today's global business practitioners.
Click here and find out if the CITP®|FIBP® designation is for you
That's no exaggeration. Diane pinpoints the moment she realized how valuable the designation was.
"I was asked to bid on an international project with a global team made up of PhDs and MBAs," she says. "While I had several years of experience coaching businesspeople and I'd forged close ties with many schools, governments and international organizations, I found that most of the projects I really wanted to be a part of required me to have an advanced degree or credential in international business simply to qualify. My CITP designation gave me both the confidence and the credibility to join the team."
Taking a systematic approach to understanding international trade

Paths to the CITP designation
International Business Certification—Paths to the CITP Designation
The Certified International Trade Professional (CITP) designation is the world's leading professional designation for people who do business globally. Start earning your CITP designation by selecting the path that's right for you:
---
Academic Path—For students and individuals seeking a new career
Complete the eight FITTskills courses, or equivalent, online or with any of our educational partners to get started. You'll learn first-hand from seasoned international trade professionals, and you'll develop the skills and knowledge required for success in today's competitive global markets.
---
Professional Path—For international business graduates and working professionals
Here at FITT, we recognize your prior learning and experience and encourage you to use it toward earning your CITP designation. Professionals and graduates can obtain exemptions from FITTskills courses through our Prior Learning Assessment and Recognition (PLAR) process. PLAR enables you to earn credits for your previous international trade education and experience.
---
Executive Path—For experienced international business applicants
Highly experienced professionals (10+ years) who've already achieved success in the field of global trade can apply for their designation directly without having to re-acquire established knowledge.
---
Still not sure where you fit in? Contact us today to find the path that's right for you: membership@fittfortrade.com / 800.561.3488 ext. 108
The CITP© designation is trademarked as FIBP© (FITT International Business Professional) in the United States and Europe. These two appellations represent the exact same designation.
As a proven international-trade practitioner, Diane took the Executive Path to earn her CITP designation. This route made it possible for her to supplement her hard-won practical smarts with targeted learning via FITTskills, a series of eight comprehensive courses that teach the fundamentals people and businesses need to compete in global markets. By combining her existing knowledge with deep new insights, she fulfilled a vital prerequisite and now enjoys the power to bid on and win many satisfying, high-paying projects. Yet she finds the value of being a CITP extends well beyond that single benefit.
"I earned the designation so I could prove to people that I have the necessary knowledge, skills, abilities and experience," she says. "However, becoming a CITP has created several unintended consequences. The most exciting of which is how FITT's systematic approach to understanding international trade has inspired me to create my own four-stage coaching system, which I rely on to help service-related entrepreneurs achieve export success."
Opening the door to exciting projects and partnerships
Diane's practical approach to export training and coaching has benefitted thousands of entrepreneurs. In collaboration with some of her key associates, she has helped small businesses from more than 50 countries assess their international-trade potential and understand the key steps to take to enter new markets. As an example, she was hired recently by the government of St. Lucia to help officials in its trade development agency and some 20 prominent business owners take advantage of promising export opportunities in the Caribbean, North America and Europe. This one-year project enables her to counsel entrepreneurs from a range of industry sectors involved in the trade of services—from IT, engineering and architecture to film, music and health and wellness tourism.
"My designation as a CITP not only helped me to win the contract, but it also established my credibility instantly with the business owners I coach and mentor, opening the door so that I could share what I know and what I've learned." she says, "Being a CITP also opens up doors to network and collaborate with other Certified International Trade Professionals."
By way of example, a CITP who works for a large engineering firm in Canada will co-deliver a webinar with me for St. Lucia's architects and engineers. I'm not sure how else I could have connected with this professional.
Diane finds it easy to partner with other CITPs, saying they share a common knowledge and shared language of international trade. Yet she doesn't wait for these partnerships to emerge gradually. She kick-starts them by taking every opportunity to advertise her standing as a recognized expert in global business.
"If you're a CITP, make sure you make that fact known on your business card, website, brochure, CV and proposals," she says.
If you are just starting your career in international trade, the CITP designation is an absolute must. If you're an international-trade practitioner but not yet a CITP, it's well worth the time to investigate further. It's a great way to boost your profile and credibility while opening the door to new markets and opportunities!
Are you a CITP? Do you have stories to share about how you're using your designation in the field? We want to hear them! Send us your comments below.