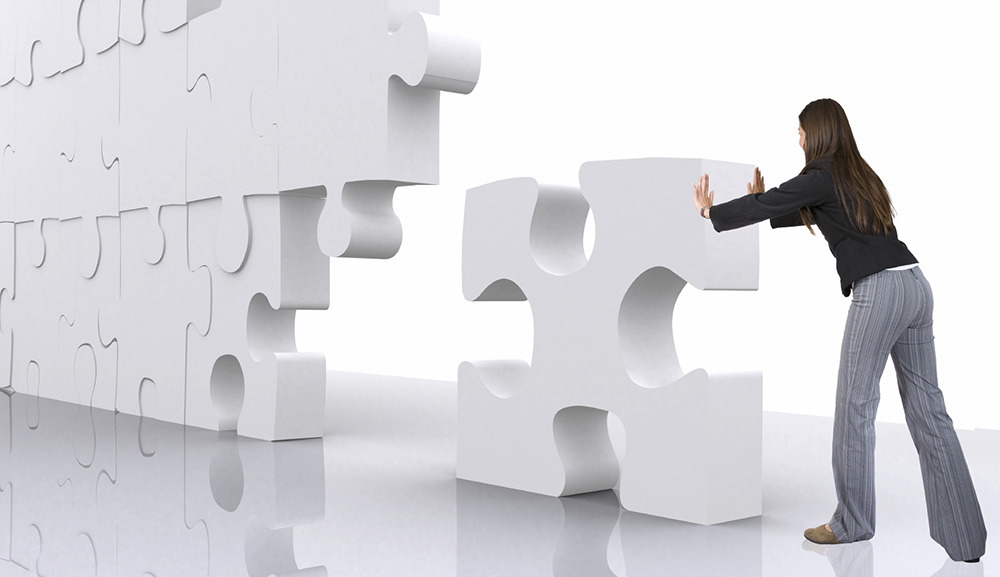 As an Executive Assistant, Janisette Cruz knows that it is important to understand her employer's business and be in a position to add value to the management chain.
Her employer, PoleCo, is working on developing a market in Latin America. In her current job, Janisette enjoys applying her skills, experience, and international trade training to help PoleCo achieve its goals.  Her responsibilities at work add to her skillset, offering her the opportunity to learn about a new market and the growing field of renewable energy technology.
Janisette's international trade story began in Cuba, graduating from Havana's Higher Institute of International Relations (major in economics) in 1991. This was followed by specialization in finance and a job with the National Bank of Cuba. The position provided Janisette with her first exposure to the different aspects of international trade.
She then worked as a marketing specialist in the construction sector, promoting foreign companies that were interested in investing in Cuba. At the time, Janisette was responsible for designing and helping implement different market entry strategies to enable these foreign companies to break into the Cuban market.
A new beginning in Halifax
Halifax has the coast and the ocean, which for somebody from an island is an important part of life.
When she moved to Canada in 2009, Janisette knew that she had to start from scratch. She studied the market and created her own strategy to sell her skills to a new market. As she knew from her previous working experience, this was similar to what any company would do in order to export to a foreign market.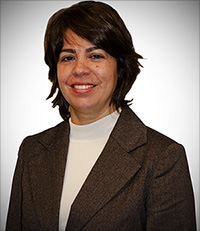 Janisettes' first global trade course was FITTskills International Market Entry Strategies, which was available when she enrolled with the WTC, Atlantic Canada in June 2012. She learnt about FITT and FITTskills through NSBI (Nova Scotia's business development agency) which also supports Nova Scotia companies to export to new markets.
At this in-class course, she loved the interaction with the teacher and other students, which offered everyone a chance to share and discuss their practical experiences. Janisettes' initial objective with the course was to refresh her international trade knowledge, obtained through formal training and work experience in Cuba.
I soon realized that there was much more information to update and more to learn. The knowledge about international markets and Canada's position therein, was very important. I resolved to pursue the rest of the FITTskills courses.
Janisette followed up on her new resolve with both in-class and online courses. She found the self-paced online courses to be a convenient alternative, which allowed her to manage learning time around a busy work schedule.
Elaborating on her FITTskills training, Janisette draws attention to the enhanced professional value the eight international trade courses offer by making students think and plan actions in diverse scenarios for companies of different sizes.
"They teach you how to consider each subject individually (legal aspects, finance, management etc.) and how to integrate them as a system too." says Janisette.
Is the FITTskills program for you?
Developed by business for business, FITTskills meets the needs of those who are
seeking to enhance their import-export career standing,
new to exporting or importing,
and those who simply want add to their expertise or gain valuable educational credits.
Moving ahead in international business
Janisette is glad that PoleCo supports her training and clearly recognizes the value of specialized knowledge and certification in the highly competitive international business arena.
Now with all eight FITTskills courses under her belt, Janisette has just been approved for the coveted Certified International Trade Professional designation. She expects the designation to cement her expertise and credibility, which is important for her future plans as an international business professional.
"Anything you buy or sell has an international component, could be material or human resource." says Janisette.
I'm comfortable making connections, creating links between people from different cultures. I like to develop and optimize these relationships towards win-win situations. The end objective is a better more efficient product or process for both sellers and buyers.
Brimming with new ideas and a love for developing new projects, Janisette hopes for increasing involvement in international business development. "I'm confident that the efforts of my skillset, experience and training will provide me access to even more professional opportunities." says Janisette.
Building better opportunities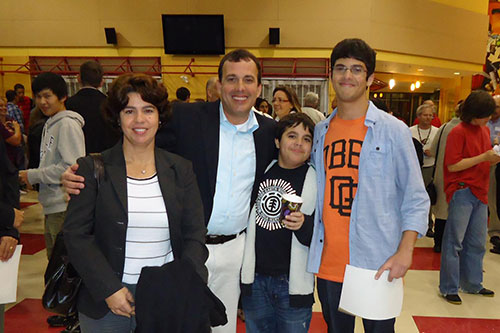 The decision to move to a new country and build better opportunities is proving to be fortuitous for Janisette and her family. Her younger son is going to high school this year. Her oldest is enrolled in computer science at the University of Toronto. He has recently wrapped up a summer internship with Google in Boston, which he won after competing with 600 applicants from all over North America.
As for herself, Janisette credits her family in Canada, her mother in Cuba and her employer for encouraging her to stay on course and make the best of her professional opportunities.
Based on her experience, Janisette strongly suggests FITTskills for professionals working in the international trade sector. She thinks the training will be especially helpful to new immigrants who seek to consolidate and add credibility to their international business experience.
I would strongly recommend immigrants to complete and/or further their education in Canada, as a way to learn the "Canadian way" of doing things, and also improve their chances to acquire a degree that would be easily recognized or accepted here," says Janisette. 
Do you have a story about how international trade training has helped your career? What are the factors that help advance your international business career?