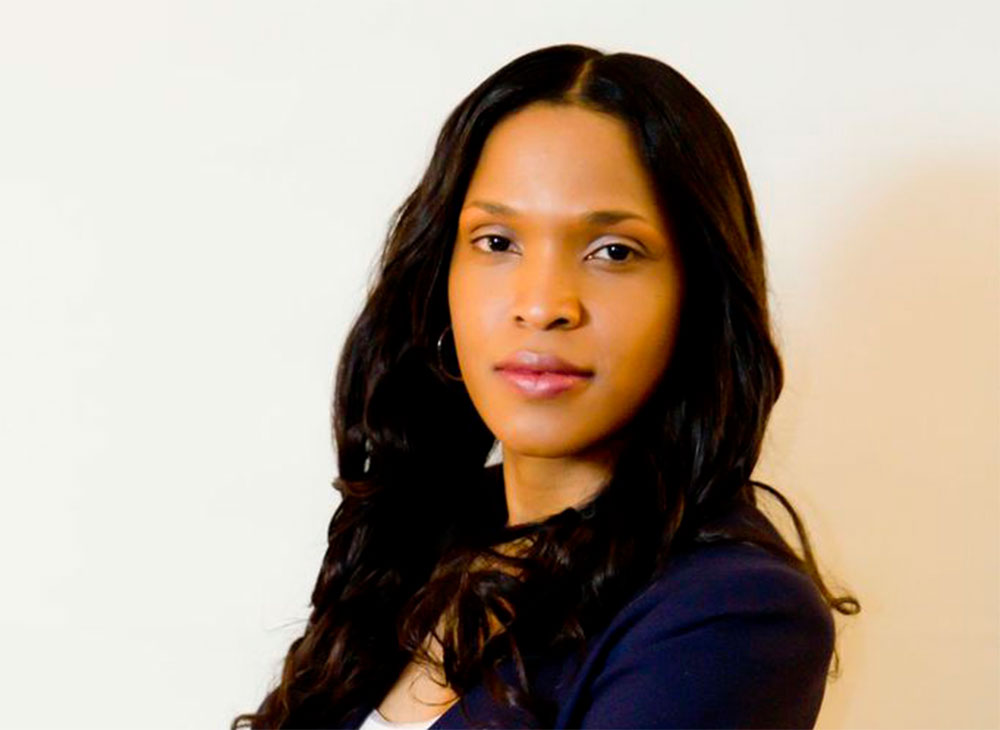 Dr. Laurelle Jno Baptiste is the Co-Founder and Chief Operating Officer at ScholarLab, a provider of online learning and conferencing solutions. ScholarLab is redefining how we learn online through its revolutionary online learning platform. And here at Forum for International Trade Training (FITT), we are now offering online global business training with our introductory Going Global workshops and a selection of our comprehensive FITTskills international trade courses in partnership with ScholarLab.
Q&A on the benefits of taking FITT's global business training online, with Dr. Laurelle Jno Baptiste, Co-Founder and COO of ScholarLab.
What sets the online learning provided through ScholarLab apart from more traditional in-class learning?
First, our video-based online learning platform caters to multiple learning styles. Some people are visual learners while some are audio-centric. A traditional classroom often only offers the audio-learning aspect; a lecturer speaks and the learner listens.
Is the FITTskills program for you?
Developed by business for business, FITTskills meets the needs of those who are
seeking to enhance their import-export career standing,
new to exporting or importing,
and those who simply want add to their expertise or gain valuable educational credits.
The ScholarLab learning platform, used by FITT, places the emphasis on the learner. Learners can easily press buttons to choose between view options that focus primarily on the instructor, on the content, or equally on both. Learners can tailor the learning environment to suit their learning styles.
Second, our online learning platform enables learners to rewind, fast-forward, pause, and replay specific topics over and over again. Try applying the same situation in a traditional classroom; imagine asking the instructor to repeat himself three or four times in a row? The instructor, let alone fellow students, would definitely not be very happy.
Finally—something we don't always consider—online learning is a welcomed option for introverted leaners that aren't necessarily comfortable sitting and actively participating in a traditional classroom environment. For them, the option of learning in the comfort of their own home on their own terms is a major benefit of online learning.
How can someone make the most of their eLearning experience?
Ensure that you take advantage of all the capabilities of the learning platform. For example, you can view the FITTskills and Going Global content as much as you need to, and you can pause and come back to any of the global business topic if you feel like you viewed too much information all at once. And don't worry about losing your progress, as the ScholarLab learning platform keeps track of where you left off. You control the pace of your learning—this is critical to your success.
What are the most common misconceptions about eLearning?
Some learners may have had frustrating online learning experiences in the past. Earlier learning platforms were difficult to use and were heavily text-based, making the experience boring and redundant. Unfortunately these learners may continue to hold the perception that elearning technology is the same as it was years ago.
What is the main thing you want people to understand about eLearning?
People should understand that technological advancements have radically improved online learning from the past. New systems, like ScholarLab's learning platform, use high-quality video, clear audio, interactive content, and progress monitoring to deliver quality learning experiences led by subject matter experts.
FITT's online international business training, for example, is taught by global business instructors with  many years of on-the-job industry knowledge and practical experience. Online learning is now as easy as ever, and its benefits are countless!
Tell me a bit about your background in online learning.
I started my career in computer sciences and other related fields and then sort of transitioned into online learning. When I look back, it was a natural evolution for me as I was always very passionate about education and the role that technology could play in enhancing it. Online learning enabled me to combine my love and passion for both.
For over 10 years I worked in corporate training, building online education systems and programs. While working I completed my Master's and Doctorate in education, and then co-founded ScholarLab in 2009.
What was your goal when you started ScholarLab?
Having worked with different online learning platforms for many years, I was dissatisfied with the learning experience they provided. Specifically, they were not user-friendly and had too many bells and whistles that were not beneficial to learners. There was too much emphasis on administrative functionalities and little focus on engaging the learner in the online environment.
Today, learners demand rich, interactive and engaging learning experiences. With the evolution of social media, YouTube, blogs, and more, learners are accustomed to acquiring information in a variety of ways. Unfortunately, these diverse and interactive learning opportunities were not being translated into traditional online learning platforms. We saw an opportunity to create an easy-to-use, multimedia platform that directly integrates videos of real subject-matter-experts into the learning experience. It's as easy as browse, register, pay, view and interact. Learners browse the library of content, click on buy, pay and then get access to the content to start their learning process. It's that simple.

Dr. Laurelle Jno Baptiste
,
Co-Founder and COO of ScholarLab
Dr. Jno Baptiste has an undergraduate degree in computer information systems as well as a Master's degree and Doctorate in education. She is currently on tour for her upcoming book, Learning in the Digital: Disruptive Technologies & the Future of Education. Her book explores how new technologies are fundamentally reshaping how we learn and providing a means of quality, low cost education for all regardless of race, gender, or geographic region.