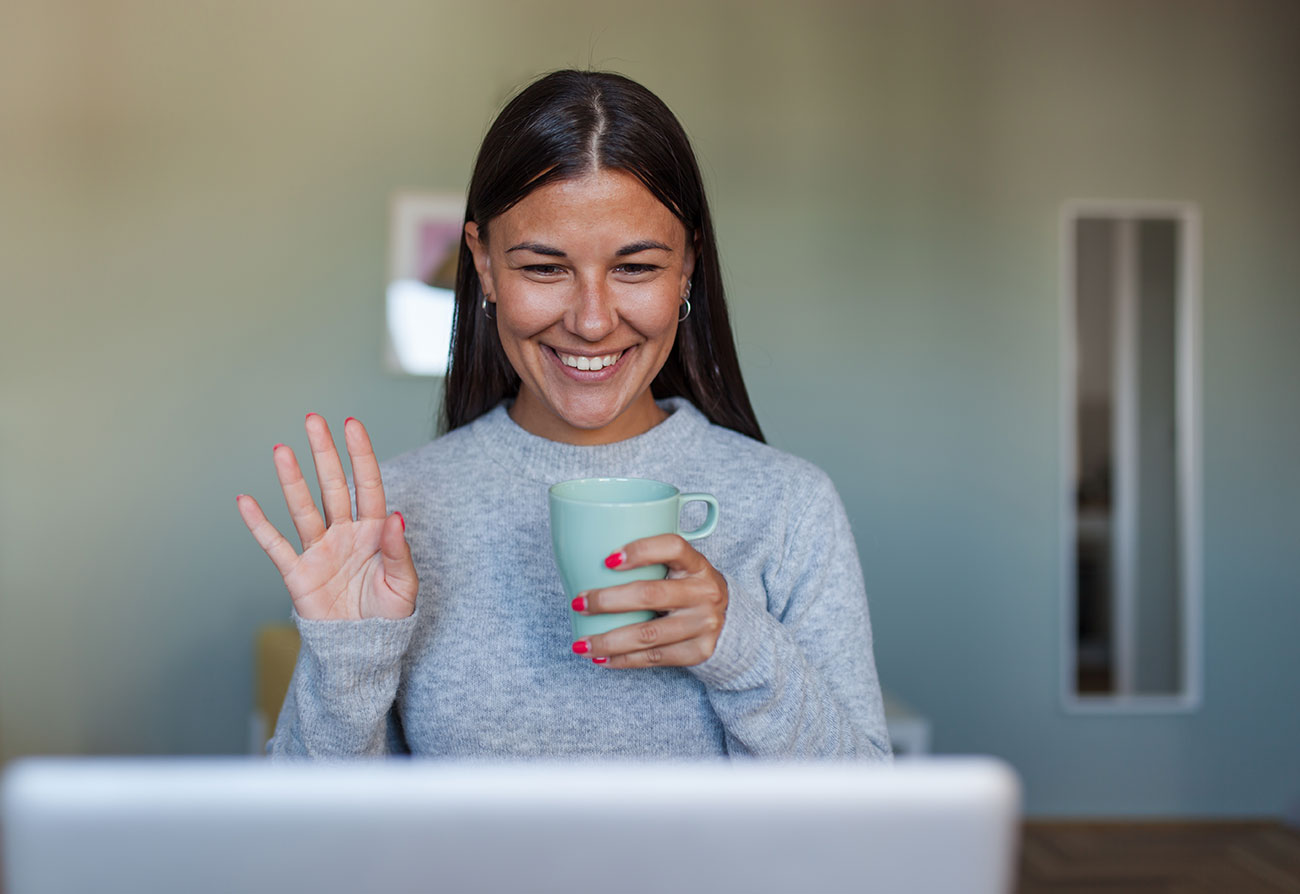 These are challenging times, to say the least. So much we can't do, so many places we can't go to, so many people we can't see. So many plans curtailed, so many projects on hold.
Yet, believe me, there's a lot we can do. And how we cope through the crisis and prepare ourselves for whatever's next is critical. Not just for our businesses today and tomorrow (and therefore our jobs and the economy as a whole) but for our sanity right now.
So let me share with you just ten things you can absolutely do from home to support your international business during the coronavirus crisis, once you've dealt with the urgent like staff concerns, orders in-progress, accommodating operations to the new situation, and dealing with tax/legal issues.
1. Take stock of your business
Make the most of this time by evaluating where you are at with your international expansion. Gather data, speak to colleagues (remotely), and get a good picture of the situation.
For example, look at your sales history:
Can you identify any trends?
Can you identify any markets that are becoming particularly important that you need to maybe look after in a different way?
Are any markets dwindling?
Where are those online sales coming from?
Are any distributors under-performing?
It is a great time to take a step back, look at data, reach conclusions, design measures and start implementing them.
The beauty of this process is that you'll spot your data gaps, too. When you take a step back and start questioning your data, you will see what you haven't been measuring so far and start thinking of ways to do it.
2. Check out your competition
You should always be keeping an eye on what your competitors are doing as part of your own market strategies. But now is a great time for a deep dive.
What markets are your competitors present in?
What are they (not) doing?
How are they communicating?
What are their routes to market?
What's their pricing like?
There's a lot you can find out online.
This links to the point above: if you are selling less to a certain market and a competitor is pursuing an aggressive or rather clever marketing strategy, are you losing out to them? What market intelligence lies beneath all these marketing moves?
3. Revisit your business strategy
It might seem like a difficult time to plan ahead with the current level of uncertainty, but now is actually a good time to plan a strategy (again, having dealt with the urgent before) for when the crisis is over.
Any new markets you need to target or at least explore?
Any distributors that need managing differently?
Any improvements you can make to your international marketing, financing or logistics? For example, can you use social media more efficiently?
Can your pricing structure be more export-friendly?
Shall you consider a new logistics provider or look, for example, at a regional hub/warehouse, a free trade zone, maybe?
Think about what you can do to improve your readiness to trade in target markets. Get your team on-board with some in-depth market research. Consultants can help too, either to guide you in an in-house research project, or to help you get the work done – for example, in markets that are totally new or where language is a barrier.
Consultants can help teams conduct research more efficiently by looking at each individual's skills and preferences, and then matching market research tasks accordingly. For example, someone in your team may have language abilities you didn't know about, or might have lived in another country and have some contacts or cultural awareness.
By mapping those skills and passions to what needs to be done, you can put together a three-month home-based project to develop a target market strategy. It's amazing what can be achieved.
4. Identify potential distributors in overseas markets
This is a great time to do some online research and then get in touch with these potential partners, since you are more likely to find them in front of a monitor now (depending on the sector, obviously).
Needless to say, we need to be tactful. But remember that they need business as much as you do. Just be sensitive and ask if this is a good time to engage, be empathetic, and focus on the positive – if you explain that this is part of your crisis exit strategy, they'll probably understand.
5. Generate content
Is your company blog looking a bit patchy? Website a bit out of date? This might be the time to produce content (blog posts, case studies, press releases) that can be used throughout the whole year.
With a client, my colleagues and I are looking at datasheets and installation instructions now, making sure everything is up-to-date, consistent and correct. We've never before had time for such a thorough exercise. With another client we are starting to write articles for a blog that we will launch later in the year. You can also work on press releases.
We've seen journalists on Twitter desperately seeking positive, non-virus related content, so you'll have their attention!
If you have the budget, try engaging others too, like translators, designers, and copywriters to help make your content valuable to your audience. A lot of these creative professionals are self-employed and need the work now. They can do things faster, better, and free you up to focus on what you do best. You can test different vendors and start putting together a great team for years to come!
6. Audit your marketing efforts
When did you last look at your marketing materials for overseas markets? You can do a small audit now and identify areas for improvement, then get started working on it or at least plan for when things go back to normal.
Want to learn more about how to plan and implement marketing strategies that will attract new customers?
Evaluate your marketing efforts:
Who is engaging with your social media globally?
What are you doing about it?
Are there any translations you should be commissioning?
Any videos that need subtitling in another language?
Any manuals that could be simplified to make them more export-friendly?
Start with something very simple and go step-by-step. No need to feel overwhelmed. It's the same as if you were sorting your pantry at home, or your fridge. Grab a piece of paper or open a Word file and write down everything you do for your export marketing – everything.
Ask your team. Work out what you do, why you do it, how often, when was the last time action was taken, who is responsible for what. Just that. Then leave it. Go back to it a few days later. Anything you see that can be done better, added or deleted?
What is extremely important is that this is done in conjunction with revising, or at least understanding, your international business strategy and marketing plan.
For example,
You won't know if you need Twitter in Spanish unless you understand what you are trying to do about Spanish-speaking markets.
A blog is only useful if your marketing plan indicates it. Your content plan and how you promote it also need to have some well-researched rationale behind them.
7. Connect with your clients
I asked a client recently if we can do a video call to catch up with the export team spread around the world. We communicate daily by email and we have the odd video call normally, but we don't usually do team-wide calls. I am convinced we need to see each other now more than ever, since we are spending so much time secluded.
We all know that so much communication is non-verbal. Even if you look tired, go for it, you'll certainly gain my sympathy. I want to see the mess on your desk and hear your kids around. I want to see that picture frame and that plant you love so much. I want to see that you and I are in this together and that we can have a laugh (or a cry). This will be over one day, but we'll never forget the personal connection from that video call. It's human nature.
8. Team building
Similarly, this can be a great time to video call your local partners, such as distributors. They will be available, anxious and keen to feel supported. You can just ask how they are, how they are coping, what the street around them looks like. What's the toilet paper situation? (you laughed? so will they!) Anything you can do for them? Any tips you can share? Stay positive, too, think about what you're going to do together when this is all over.
Keeping in touch with suppliers (including freight forwarders, customs brokers, translators, consultants, designers, for example) will be hugely valued. Remember that many are either self-employed or working in very small companies and they might be struggling.
9. Ecommerce & delivery
Can you beef up your ecommerce capabilities? If you deliver services, can you deliver more online?
Trade missions, market visits and trade shows are three key services we deliver for clients in Latin America and, even as a microbusiness, we are quickly adapting to deliver all of them online. So can you!
10. Training and capacity building
This might be the time for your team to get some valuable training and upskilling. Identify what capacities you need to build in-house and find online providers, some of whom can deliver bespoke training in the form of webinars or other virtual media.
This is the time to assess your own professional development, too, and identify any relevant gaps. Then you can find online courses, webinars and blogs to learn more. And remember to share your knowledge, too!
As you can see there is a lot to do. So sit down and work out a plan first – you can't do it all – and the last thing you need is to add stress to yourself and burden your team.
Make sure that whatever you plan is manageable, realistic, and positive. However much or however little you can do under the circumstances is great.
Putting into practice any of the above will keep you busy, motivated, and talking to people. Beyond business results, we all need a bit of that right now, don't you think?
From a business perspective, and global economic perspective, we are dealing with unprecedented and unpredictable times. It has never been more crucial to ensure we are all staying informed through credible sources. FITT has collected COVID-19 global business resources from world-leading organizations collected in one place.