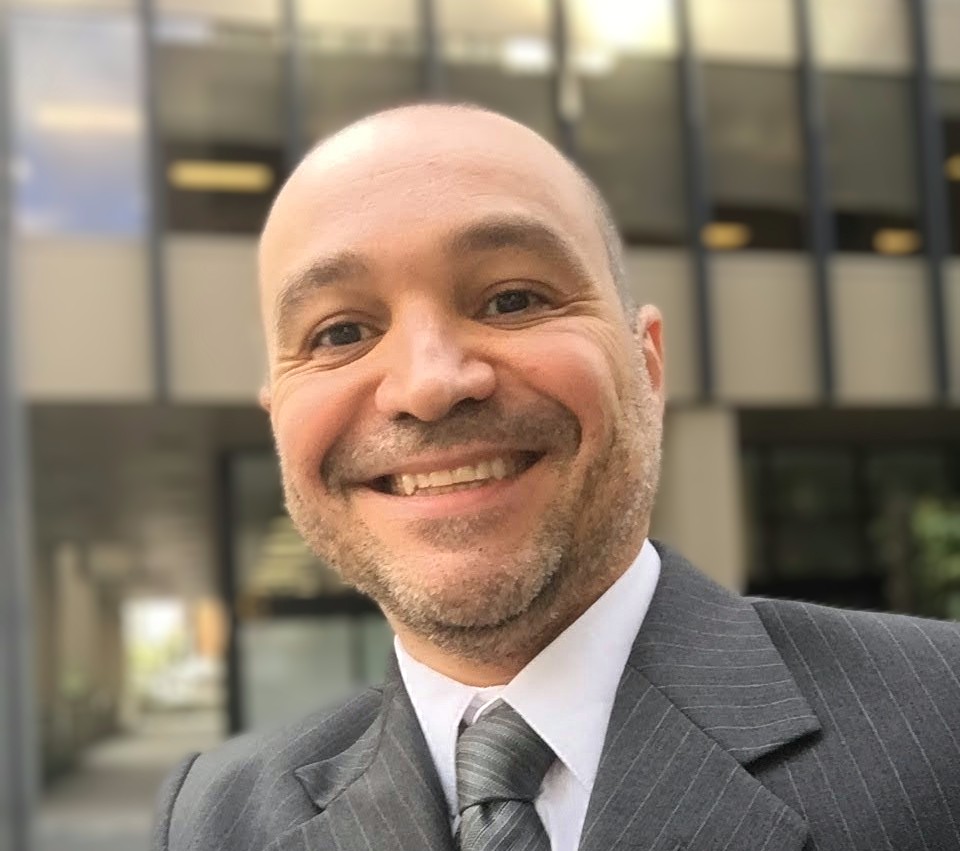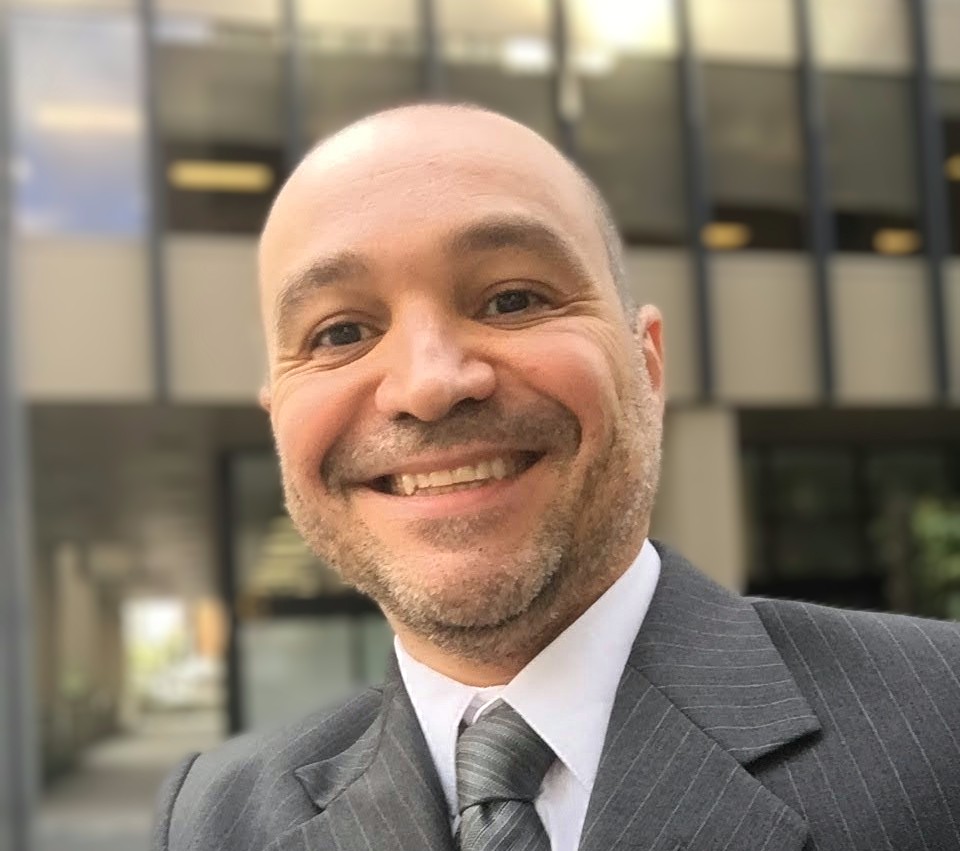 Earned his elite CITP®|FIBP® designation: March 2022
Roberto Tiradentes de Lima was born in Brazil, and by the time he was a teenager, had begun learning English and Spanish in addition to his Portuguese native tongue. It was this experience with multiple languages that first sparked his interest in international cultures, communication, economies, and how they all intersect on the world stage. Roberto decided to parlay these interests as well as his trilingual abilities into a career and went on to study international business in post-secondary school.
Helping to facilitate trade from companies to countries
Roberto has since embarked on an impactful international career, taking him to many countries including the USA, England, Ireland, Spain, Italy and now Canada for his work. He has worked with an impressive array of global organizations on projects and policy affecting nations worldwide, including the United Nations Development Program (UNDP), Brazilian Ministry of Agrarian Development (MDA), Department of International Negotiations for the Trade Promotion International Advisory (Brazil), the World Trade Organization, and now Global Affairs Canada.
Roberto's favorite career highlights all relate to assisting companies expanding internationally, working with governments to create beneficial international policies, and the personal growth that comes as a result of travelling internationally and living abroad.
"There is nothing compared to seeing a company's growth in international market share as a result of our assistance, or participating in government high level group work to discuss commercial defence measures (including players like Canadian Bombardier and Brazilian Embraer)," says Roberto.
Developing agri-trade policies to improve food security in developing countries
One career highlight Roberto is particularly proud of is his work for the Brazilian government.
"I was hired as an international business consultant by the United Nations Development Program (UNDP), to work in the Brazilian Ministry of Agrarian Development (MDA).
I was a member of the Department of International Negotiations for the Trade Promotion International Advisory (AIPC) in the Minister's Office where I provided consultancy in foreign trade and assisted Brazil in reviewing policies related to food security and anti-dumping measures in reference to commercial defense.
In addition to that, I was involved with Doha development round for agriculture, for the World Trade Organization. During this time, I participated in weekly meetings with diplomats in the Ministry of Foreign Affairs, briefed and debriefed the senior management team and participated in high level, confidential work with multiple internal and external stakeholders."
One of my proudest professional accomplishments during this work was when I coordinated, in Spanish, the Brazilian delegation on 'commerce facilitation negotiations' in Uruguay for a Mercosur meeting.
I also drafted briefing notes and elaborated five technical documents on General System of Trade Preferences Among Developing Countries (food security), Commercial Defense Measures (anti-dumping measures) and on the Brazilian Foreign Trade Chamber. I think all of this has prepared me well for my career at GAC, which I'm really excited about."
Career success comes down to continuous relationship building and professional development
Roberto took the FITTskills courses as a way of reviewing and updating his professional knowledge, with the ultimate goal of earning his CITP designation.
"Taking FITTskills courses was part of a great review process and learning through a lot of reading, videos and gleaning the lessons from many different case studies. This learning process helped me have a broader view of the international business environment.
My favourite FITTskills course was Global Value Chain. I have accumulated a lot of solid experience in imports and exports as a result of working for freight forwarding and trading companies, and I love this type of work.
During my work experience I have developed logistics plans, coordinated with brokers, cargo agents, and international insurance, and developed shipping plans to minimize freight spending and to optimize time. Even with all of that experience, the course on Global Value Chain covers all of the important aspects of this fascinating "universe," which is always evolving. So, we're always learning new things."

Want to learn more about the Certified International Trade Professional (CITP®|FIBP®) designation? See why it's the world's most recognized designation for competency and credibility in global business.
Adding credibility to experience and expertise with the CITP designation
Joining the CITP|FIBP community was also a way of proving his credibility, improving his career prospects, and growing his network of established trade professionals.

Learn more about the CITP®|FIBP® designation
INTERNATIONAL BUSINESS CERTIFICATION—CITP®|FIBP®
Advance your career and build your professional credibility in the field of global business by earning the Certified International Trade Professional (CITP) designation.
Why Earn the Certified International Trade Professional (CITP) Designation?
The Certified International Trade Professional (CITP) designation is the world's leading professional designation for the field of international business. So whether you're new to global trade or have over a decade of direct experience, you'll find the CITP designation can help advance your career and build your professional credibility.
The CITP designation sets you apart in the competitive international business industry because it's proof you possess the competencies global business experts have identified as being essential for a successful career in international trade. It also recognizes your dedication to ethical business practices and ongoing professional development—both of which are desirable traits for today's global business practitioners.
*Certified International Trade Professional (CITP) is trademarked for use within Canada. FITT International Business Professional (FIBP) is trademarked for use internationally. Both reflect the same FITT-certified designation. 
**Note: This represents one of the current pathways to the CITP. Based on FITT's application for ISO 17024 accreditation, this process will change as of January 1, 2023
"One thing I've learned during my career that I wish I had known when I started working in international business is to never underestimate the power of networking. I chose to apply for the CITP designation because it has a great reputation and is widely recognized. In addition to that, the Trade Commissioners at GAC are encouraged to earn their CITP designation in recognition of the international trade competencies it validates, and those who have it may increase their chances of internal promotions."
"I felt rewarded when I got the email informing me that my application for the elite CITP-FIBP designation has been approved. The process of earning the CITP designation demand many hours of dedication and discipline, so I felt that a plan had been put in action and the result was obtained. I'm happy to part of this elite professional community."
We're looking forward to following Roberto's already impressive career with Global Affairs Canada and beyond.