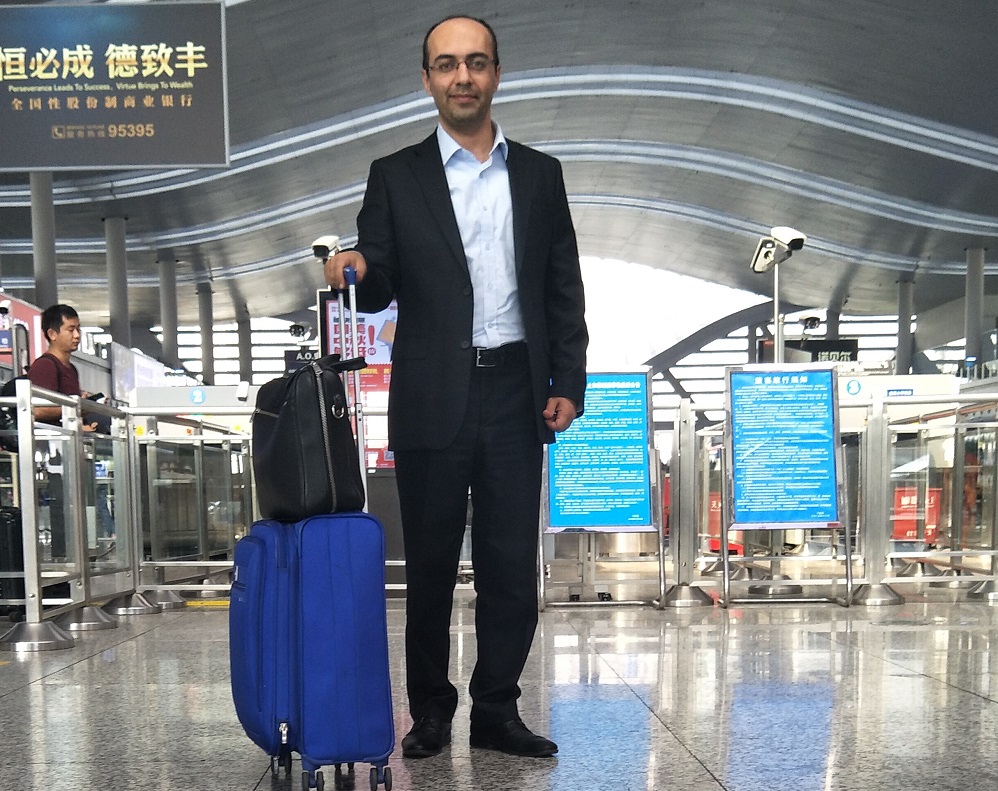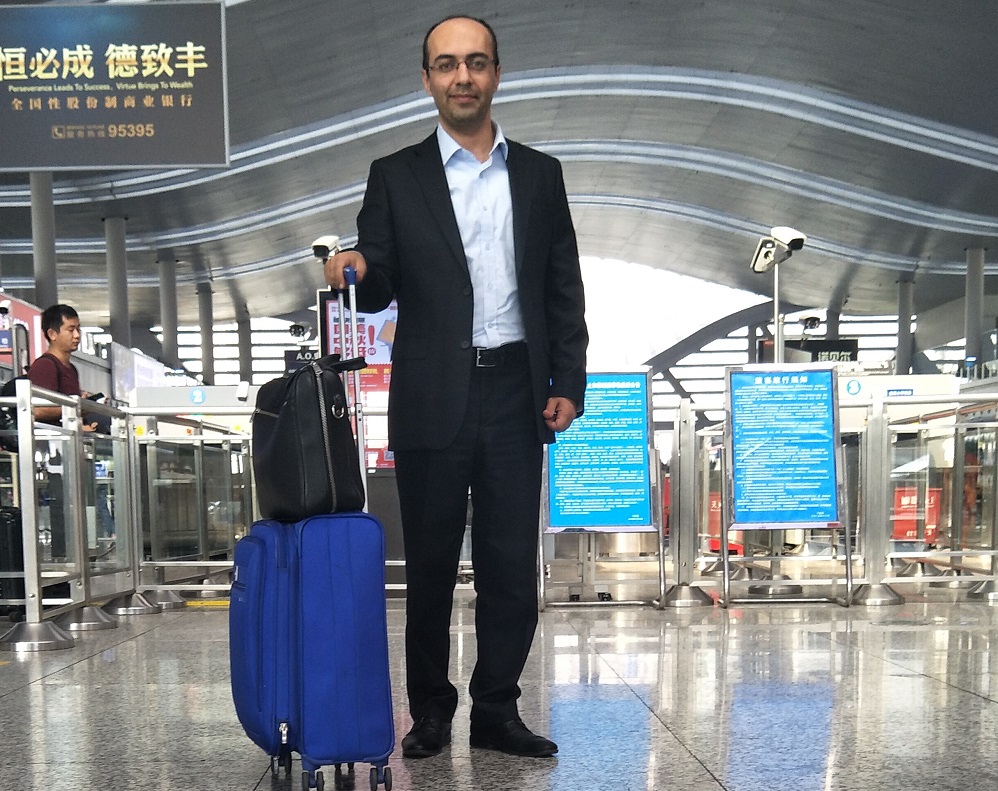 Earned his elite CITP®|FIBP® designation: August 2021
In 2001, As a student in the Customs Clearance bachelors' program, Rahim Mohtaram began his journey in international trade with an internship in the most important port in Iran. This experience made him sure that international trade, logistics, and business negotiations were paths that he wanted to pursue throughout his life. It wasn't long before he finished his MBA at the University of Tehran in 2006 and started his first job at a customs brokerage company.
As is the case with many young, hard-working individuals in international business, Rahim worked in various departments and organizational levels, learning a lot about international trade activities along the way. Specifically, he learned the ins and outs of business negotiations, cargo insurance, multimodal transportation, documentary credits and collections, compliance, and customs clearance formalities. Eventually, in 2014, he took on a supply chain and procurement position at a trading company, garnering even more experience to bolster his knowledge and career. Clearly, his initial instincts about his future in trade were correct.
Exciting travels, contracts, and negotiations
It's no surprise that travel has been plenty during Rahim's career, bringing him to more than 10 countries and countless exhibitions as a chief negotiator. These travels have become more compact too, including a three-day journey to China, two days on a plane, and a one-day negotiation meeting.
Despite the demanding schedule, he enjoyed so much of his work, gathering many favourite stories from his travels, including one that took place in China:
"One of my most memorable experiences was a five-day trip to China, in which I negotiated with 7 companies in seven different cities, from Shanghai to Guangzhou. My team and I drafted and signed 4 contracts during those five days, and it was an amazing experience. Business Travel with a professional team is the best way of learning skills in international trade and business negotiations."
Putting knowledge into action to help businesses around the world
Rahim has merged his lengthy experience and knowledge to help many companies to handle their international business. Since 2006, he's:
negotiated and implemented more than 160 international contracts for various products
worked with companies from more than 25 countries in different industries
trained more than 6000 people in large and small companies
published 13 practical books about international trade
These books cover many trade-focused topics, such as customs clearance procedures, cargo insurance, international transportation, international payments, and international business letter writing. He has also guest authored a TradeReady blog on discount strategies and appeared in several FITT events as a panelist.
Experience that leads to sage advice
With so many experiences, Rahim has become exceptionally seasoned in international trade, offering up plenty of sage advice to his colleagues:
"My advice to anyone who wants to improve his/her skill in international trade is to work at customs brokerage or logistics companies for a while. You can gain valuable experiences in different industries and about different products in a short time. In a single day, you must handle challenges about a wide range of products, and after a few months, your knowledge and experience will be extraordinary."

Want to learn more about the Certified International Trade Professional (CITP®|FIBP®) designation? See why it's the world's most recognized designation for competency and credibility in global business.
Adding credibility to experience and expertise with the CITP designation
Understanding the importance of expanding his credibility and professionalism in the field, Rahim decided to pursue his CITP through the Executive Path in 2021. His reasons for doing so were simple:
"I selected the Certified International Trade Professional designation, simply because I believe it is the best option available. The CITP is the world's most credible and recognized designation in international trade, and it helps me to add value in my services to my customers. I am thrilled to be a CITP, because, after 15 years of hard work, my expertise is now validated by the most credible international trade entity in the world."
Now, as an accomplished international business professional, Rahim is teaching, consulting, and coaching businesses on how to do business the right way. He believes that the CITP designation will open new windows for him, improving his credibility as an experienced consultant and coach, allowing him to help more companies achieve their goals in global markets.
Already successful within the field and ever-hungry to achieve more, we know that Rahim will be a face to watch for in the international business ecosystem for years to come.
Learn more about the CITP®|FIBP® designation
INTERNATIONAL BUSINESS CERTIFICATION—CITP®|FIBP®
Advance your career and build your professional credibility in the field of global business by earning the Certified International Trade Professional (CITP) designation.
Why Earn the Certified International Trade Professional (CITP) Designation?
The Certified International Trade Professional (CITP) designation is the world's leading professional designation for the field of international business. So whether you're new to global trade or have over a decade of direct experience, you'll find the CITP designation can help advance your career and build your professional credibility.
The CITP designation sets you apart in the competitive international business industry because it's proof you possess the competencies global business experts have identified as being essential for a successful career in international trade. It also recognizes your dedication to ethical business practices and ongoing professional development—both of which are desirable traits for today's global business practitioners.
*Certified International Trade Professional (CITP) is trademarked for use within Canada. FITT International Business Professional (FIBP) is trademarked for use internationally. Both reflect the same FITT-certified designation. 
**Note: This represents one of the current pathways to the CITP. Based on FITT's application for ISO 17024 accreditation, this process will change as of January 1, 2023