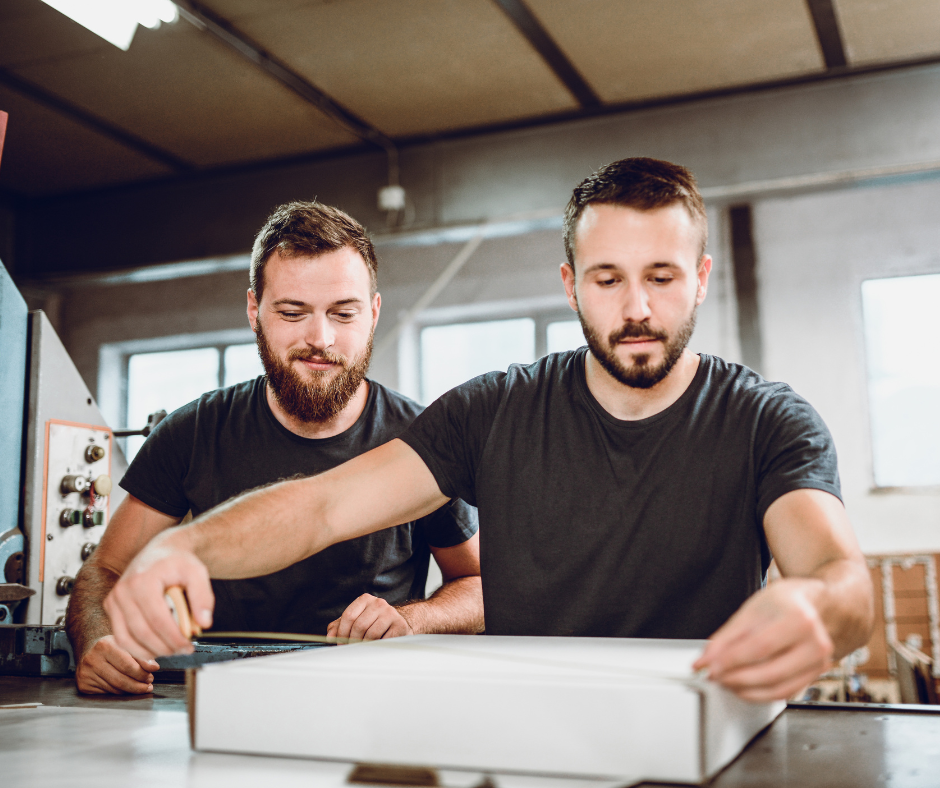 In order to be able to tell your customers how much they will pay for shipping, or when to expect delivery, you need a way to calculate the costs and know the options for all shipment sizes.
Getting this right is crucial to recouping your costs while keeping your customers happy – by setting the right expectations and avoiding errors that could cause you to absorb the additional fees.
Here's how you can calculate the freight charge by rating shipments.
Rating Shipments
Rating is the process of estimating the freight charge associated with any given shipment. Rating capability should be incorporated into your company's online Transportation Management System (TMS), if it has one, and linked with the order processing system.
This will enable you to inform your customers of shipping charges and estimated arrival times. Many carriers have websites that provide rates to shippers.
Electronic Shipment Bidding (ESB) allows shippers to post shipment details, such as origin and destination, weight and volume, and the required delivery window on an electronic bulletin board.
Carriers monitor this bulletin board and bid for the shipments that appear the most attractive. With ESB, all bids are placed and accepted electronically. For organizations trading internationally, this system can dramatically reduce the time spent obtaining rates.
To gain a realistic understanding of available rates, a shipper should obtain a wide variety of rate quotations for the same export transaction.
The shipper should also undertake an internal costing exercise to obtain a rough estimate of the costs involved, although such an exercise usually requires considerable resources and might be beyond the means of small- and medium-sized shippers and exporters.
Want to learn more about how to decide the best method of transportation based on cost, delivery time, risk, product quality and overall efficiency? Check out the FITTskills International Distribution online workshop!


Weight Break
A shipment's weight break is the point at which the weight of a shipment is large enough to be assessed at lower freight rates that are applicable to larger shipments, as per the carrier's tariff.
To calculate the weight break, use the following formula:
(B X D) / C = X
Where:
X is the weight break, the point when the higher rate is charged based on weight
A is the weight of the lower rate bracket (example 1M = 1,000)
B is the weight of the next highest rate bracket (example 2M = 2,000)
C is the freight rate fee for A
D is the freight rate fee for B
Example:
1A/ 58.21   2B/ 49.39 translates to:
1000/58.21         2000/49.39 translates to:
A/C       B/D
If (B X D)/ C= X then (2000 x 49.39) /58.21= 1696
This formula provides information for weight-based freight rate calculations. Many companies use volume calculations and will select whichever rate is higher.
As freight charges are calculated automatically using computer programs many companies' websites allow shippers to input freight dimensions, including weight, which provides the freight charge or a very close estimate of the charge for their shipments automatically.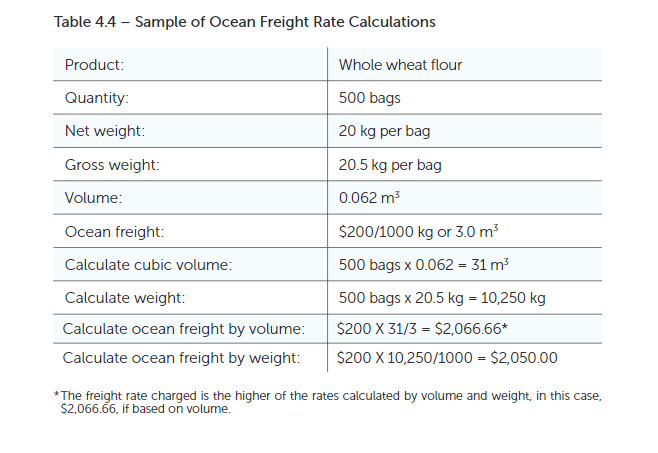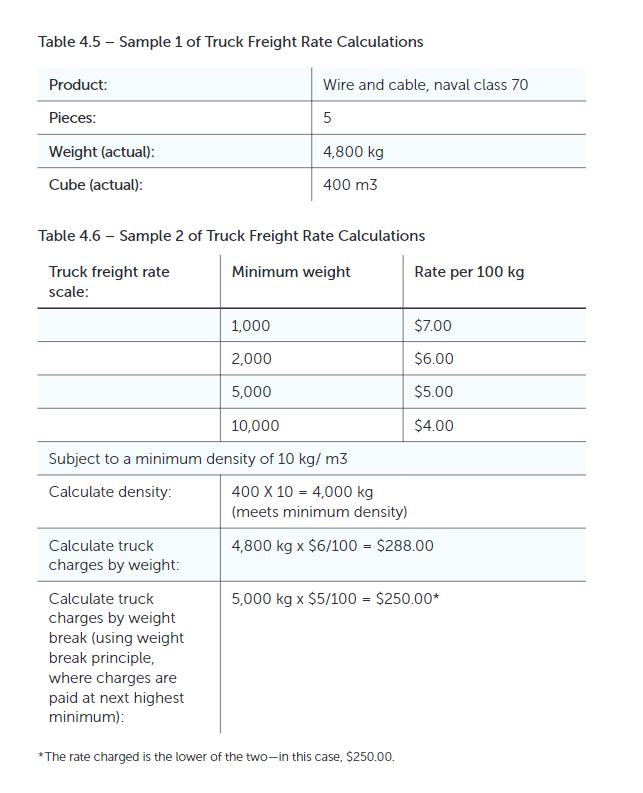 This content is an excerpt from the
FITTskills International Distribution workshop.
Start the workshop today to learn in 30 days or less how to get your products and services where they need to be faster than ever before, while still maintaining quality standards and meeting all legal requirements.
Learn more!