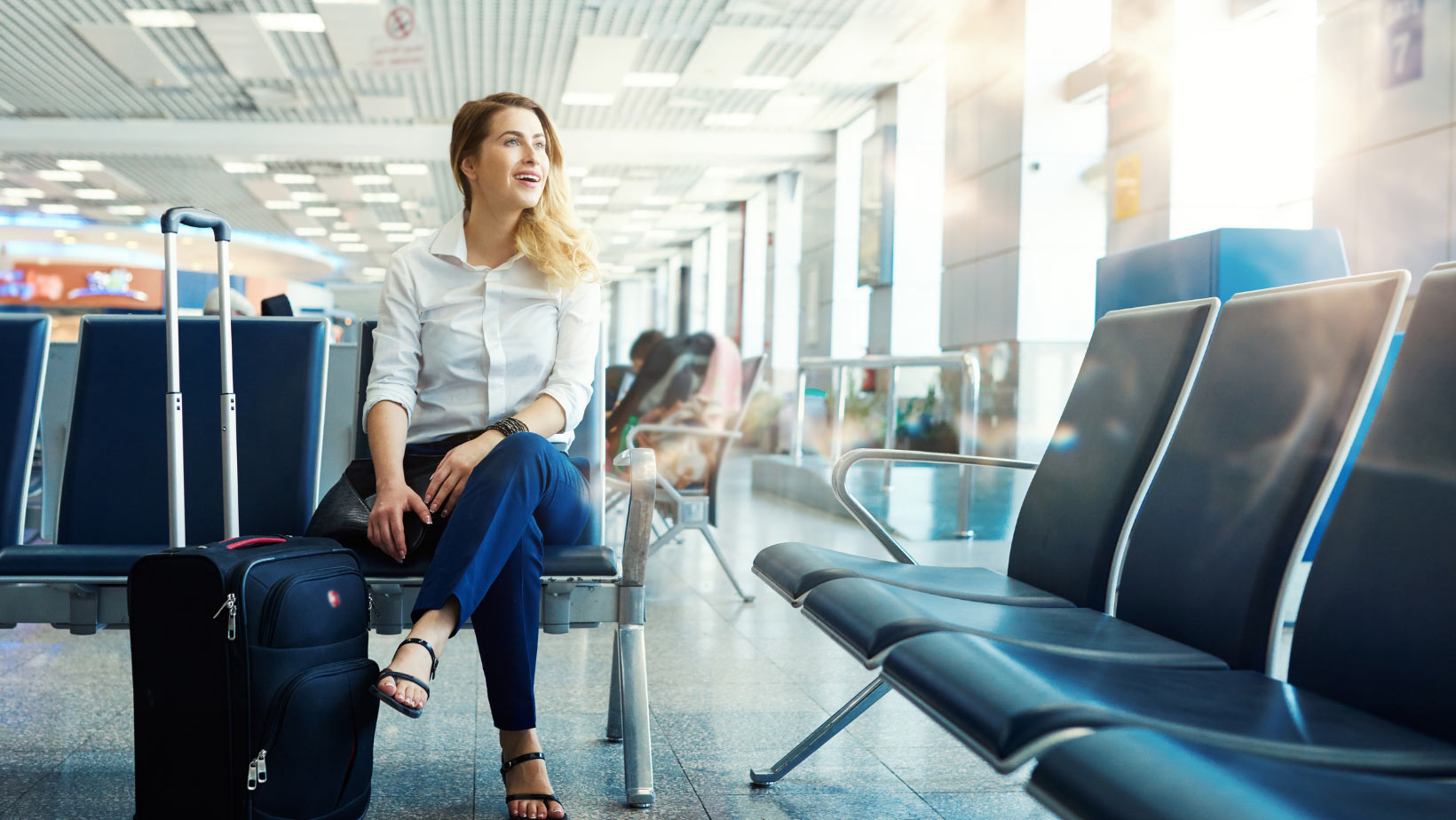 International Women's Day is here again, and this year's theme is "Break The Bias". We are encouraged to imagine a gender-equal world free of bias, stereotypes, and discrimination. Every year when this day comes around, FITT posts articles on female leadership, overcoming cultural obstacles, and the many challenges women and non-binary individuals face in international business. We do this because, though progress is being made every day, women in global trade roles face bias and discrimination as part of their jobs. So, how can we create real change and finally #BreakTheBias?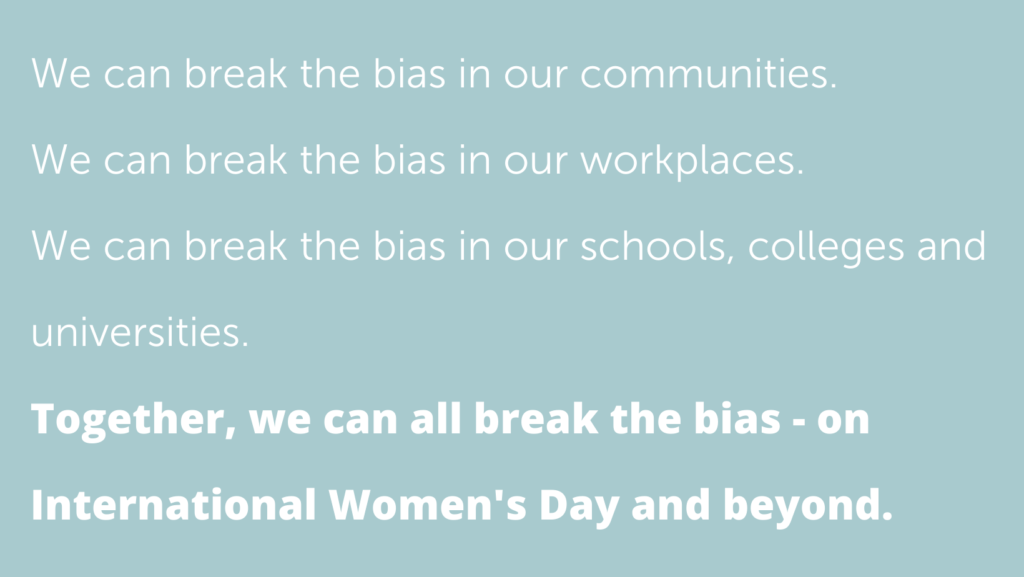 We asked three global business experts, currently sharing their expertise and inspiration as mentors with the EDC x SheEO Go Global Activator Cohort program to tell us about their experiences and thoughts on breaking the biases in international business.
Gabriela Sartori, CITP, Purchasing Director⁠—Whyte's Foods Inc.
With over a decade of experience in global trade, particularly in the agri-food sector, Gabriela has a unique perspective on how to be successful working with people of varying cultures in Africa and South America.
Leah Perry, CITP, Manager, Cleantech, Venture Services⁠—MaRS Discovery District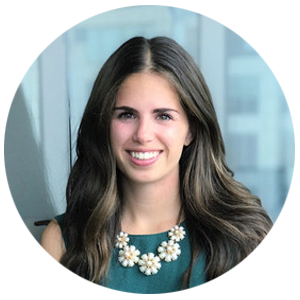 After almost seven years of helping businesses expand internationally with Export Development Canada, Leah now works at MaRS Discovery District, connecting cleantech ventures to the capital community, enabling their success internationally.
Fanny Bousquet, CITP, First Secretary⁠—Science, Technology, and Innovation, Global Affairs Canada
Fanny has been working with Global Affairs Canada for over 10 years as a diplomat fostering relationships with countries all over the world, most recently working to build partnerships between Canada and the Netherlands in the field of science, technology, and innovation.
This year's IWD theme is "Breaking the Bias". What does that mean to you as a woman in global business?
Gabriela Sartori CITP
Breaking the bias in a global business perspective starts from looking at the world⁠—the different cultures and people with new eyes, like using new glasses. The glasses of acceptance, interest, admiration, willingness to discover, to taste, to learn, and mostly the interest to share.
Sometimes we just need to take the risk, change ourselves, control our fears and detect our own biases.
I have traveled the world looking for amazing fruits and vegetables, sometimes visiting family farms located in small communities. From South America to Africa, on all those journeys I have discovered amazing people with the same goal⁠—to live happily and provide for their families.
Nevertheless, biases are present due to different cultures, where women's and men's roles are very distinct. By respecting the culture, adapting, and at the same time leading change, and sharing knowledge, we can promote that minorities can live better lives.
Leah Perry, CITP
Being in the room, representing your true authentic self. Breaking the bias means that not only do I have a place in the room, but I am comfortable (and encouraged) to speak up when I have a good idea and feel truly valued for my contribution.
Fanny Bousquet, CITP
It's important to showcase that there isn't one type of 'businesswoman'. I sometimes feel like if women want to be taken seriously, they have to dress up in a certain manner and do more to impress than what is normally expected from their male counterparts. It's time to show the full diversity of the businesswomen community!
From your perspective, what do you think are the biggest challenges facing women or non-binary people in international business?
Gabriela Sartori, CITP
The challenge is still not always being taken seriously. Women and non-binary people need to demonstrate their value first, work harder, and show outstanding professionalism.
Leah Perry, CITP
Different cultures all have very different views on how they believe women should act and their roles, especially in business. I once had a colleague who was asked to speak to a wall as she was advised she couldn't look at a man in the business meeting.
Gaining respect and being treated like an equal as you conduct business in other cultures is a significant challenge women and non-binary people face in international business.
Fanny Bousquet, CITP
Women and non-binary individuals have to put in more effort to be taken seriously. I remember being one of the few women at a conference on hydrogen in Germany, and I had the impression that everyone was staring at me. You have to develop extra confidence I think, and really believe in yourself because people may be judging you faster.
What do you attribute your career success to? What advice would you give to women who want to advance their careers on the global stage?
Gabriela Sartori, CITP
I think my success is mostly due to being comfortable in my own skin. I know myself and have actually lost the fear of failure.
Life has highs and lows and I have enjoyed my journey. I worked as a veterinary doctor in Uruguay for 10 years and when I moved here to Canada back in 2006, I wasn't able to practice. But instead of suffering from losing my career, I decided to look for a new passion.
My new path led me to trade in agricultural products. I am outgoing and love people. This career enabled me to discover different cultures and continue using my background in agricultural products, which I am passionate about.
My advice is very simple: trust yourself, study, work hard, and be open minded. Go the extra mile always.
Leah Perry, CITP
Don't follow the herd. Take time to listen to podcasts, speak to people in different industries that are of interest to you, reflect on the impact you want to make in your career.
Don't just take the next promotion or next job because it's what others in your position have done before, if it doesn't align with your goals.
Fanny Bousquet, CITP
I was lucky to have good managers and good mentors. I think it helps to develop a wide network of other women or non-binary entrepreneurs and see how they do it and what is their best advice.
I also joined a female-only paddling team when I was in Canada and that has been a great support group in general (and still is).

How can we support women in business around the world?
Gabriela Sartori, CITP
Canadian companies can and should lead. We have the privilege to live in a diverse and great country.
Each time we buy or sell we chose with whom we do business. When asking for social compliance and safety certifications, auditing, verifying training, asking for corrective actions, or just doing our due diligence, we can change other women's health and lives.
Supporting women with whom we interact and helping them grow in their careers, we contribute to a better world, as these women also often carry the task of educating the next generation that will build the future.
Leah Perry, CITP
There is a reason Brené Brown is so popular with her talks on vulnerability. Sharing your experience about the time you didn't have it all figured out, the time you were scared to speak up but did it anyway, the time you had no idea how to start the business but now have a successful venture, will not only inspire other women in business but will make them realize that they are not alone and can reach their dreams as well.
Fanny Bousquet, CITP
Governments definitely have a role to play. Many are already talking about initiatives to help women doing business. For example, Global Affairs Canada has a team dedicated to Business Women in International Trade and is putting special emphasis on inclusive trade. Canada also launched a Feminist International Assistance Policy in 2017, and in that context, can use innovative ways for its official development aid to promote gender equality and women empowerment.