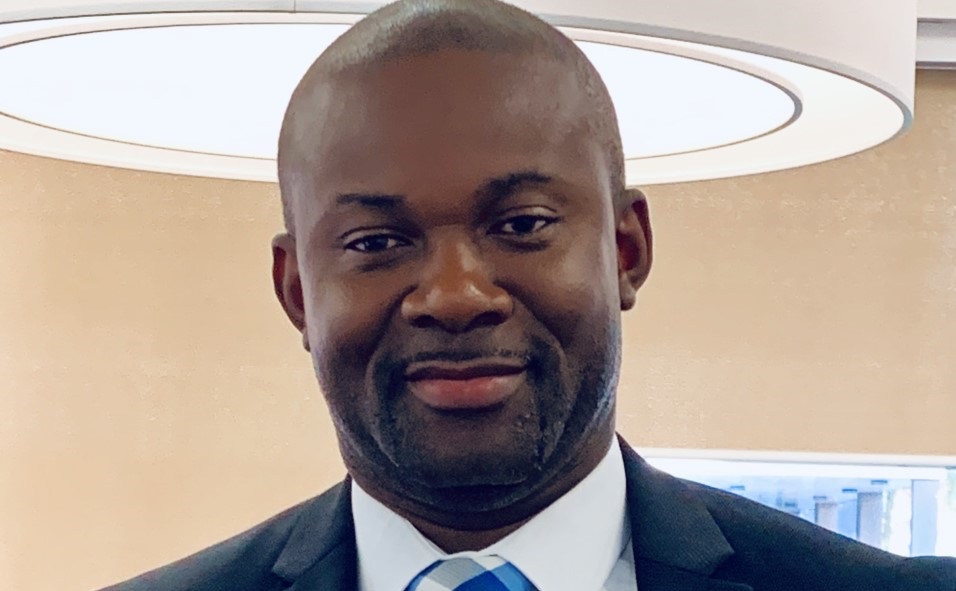 Earned his elite CITP®|FIBP® designation: Nov. 2020
Ever since his undergraduate college days, banking and international trade as fields of study have always fascinated Obed Boateng. Growing up, he was aware of the important role that education would play in shaping his professional journey and, thus far, it has enabled him to achieve all that he has as a bank branch manager and college professor. Also, with ever-expanding global trade and a conducive global economic climate, he's experienced newer opportunities that have grown his mindset as a leader in his chosen profession.
"The movement towards a global economy and the unprecedented expansion of free trade and exchange worldwide has brought about immense opportunities to develop a growth mindset as leaders, with newer tools, instruments and methodologies."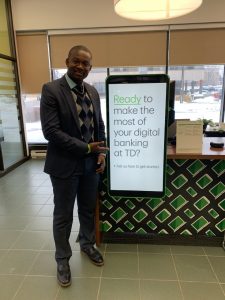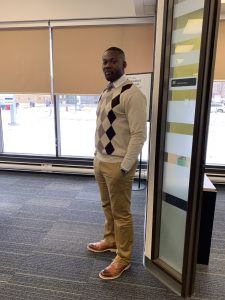 Rising to the challenges early on in his career
Obed's first role was as Contract and Finance Officer, European Union Desk at the Ministry of Finance and Economic Planning of Ghana. He was responsible for reviewing replenishment requests and for preparing payment orders for the various project contractors funded under the European Union projects. This entailed a thorough understanding of the rules of origin and the various financial regulations followed by the EU.
"It was a challenge at the beginning; however, I grabbed this opportunity because I knew perseverance and dedication would lead me to success as a young professional."
Innovation and out-of-the-box thinking
What Obed enjoys most is taking on tasks often overlooked by others and using his innovative mind to turn them into workable ideas. He has been among the early pioneers in improving the capacity of the ACP (Africa, Caribbean, and Pacific) private sector to produce and export goods and services, and in enhancing social development, including employment policies.
"It makes me excited to see how far we have come."
Facilitating the implementation of a new deal to accelerate economic development in Ghana
In June 2000, the European Union (EU) and 77 countries in Africa, the Caribbean and the Pacific (ACP) signed a new cooperation agreement—the Cotonou Agreement. This partnership was not restricted to governments and includes opportunities for civil society organisations, economic and social partners and the private sector in the ACP countries.
However, for these non-government participants to be fully involved in the cooperation, they needed to be well informed on the contents of the agreement, and on the ways and means provided for them to participate effectively. As a young international trade professional, Obed was tasked with creating a database of disbursement of support to this body of non-governmental participants, which he accomplished accurately and effectively.
"It gives me joy to know that I was one of the pace-setters of this project that was ultimately aimed at reducing poverty and improving the pace of socio-economic development in Ghana."
Successfully heading a consulting company
Obed is currently the Executive Director of Strategic Management Analytics & Result-Based Transformation (SMART) Consulting, in Sault Ste Marie, Ontario. He has helped several start-up companies improve their processes and service delivery based on the Total Quality Management (TQM) approach.
To his credit, Obed has been instrumental in developing more than 260 risk profiles, investigating credit deals/documents, and detecting fraud for personal, small, and medium enterprises. The company has also created tailored training programs and trained their clients on topics such as International Market Entry Strategies and the Feasibility of International Trade.
All are equally capable
Obed firmly believes that every individual, when given the opportunity, has the potential to succeed. It's the inner drive and passion that are the crucial factors in determining how far we will go.
As he gathered a wealth of experience in his field, Obed decided that he needed industry-backed validation for his competency. Therefore, with over 10 years of professional international trade and business experience under his belt, he soon applied for the prestigious CITP®|FIBP® through the Executive Path, with the aim of adding a globally recognized international trade designation to his name.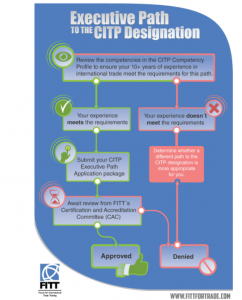 "The CITP designation will enable me to assist my institution to deliver high-quality financial administration and in inculcating the spirit of good leadership into my colleagues."
He earned the elite certification in November 2020 and there's been no looking back since then.
Obed feels that this achievement will give wings to his ambitions and allow him to broaden his horizons. He is proud and honoured to be a part of the distinguished community of CITPs, as the designation lends valuable credibility to his expertise, setting him apart as an accomplished trade professional.
"I am very excited and humbled to be associated with such an elite designation and the enormous opportunity it presents for networking and working with top-notch industry players, and for career advancement."
Equipped with the distinctive credential, Obed looks to the future with excited anticipation, as he prepares to put his best foot forward for every opportunity that comes his way. Guided by his drive and passion, we know that Obed will surely reach the highest rungs of career success.
Learn more about the CITP®|FIBP® designation
INTERNATIONAL BUSINESS CERTIFICATION—CITP®|FIBP®
Advance your career and build your professional credibility in the field of global business by earning the Certified International Trade Professional (CITP) designation.
Why Earn the Certified International Trade Professional (CITP) Designation?
The Certified International Trade Professional (CITP) designation is the world's leading professional designation for the field of international business. So whether you're new to global trade or have over a decade of direct experience, you'll find the CITP designation can help advance your career and build your professional credibility.
The CITP designation sets you apart in the competitive international business industry because it's proof you possess the competencies global business experts have identified as being essential for a successful career in international trade. It also recognizes your dedication to ethical business practices and ongoing professional development—both of which are desirable traits for today's global business practitioners.