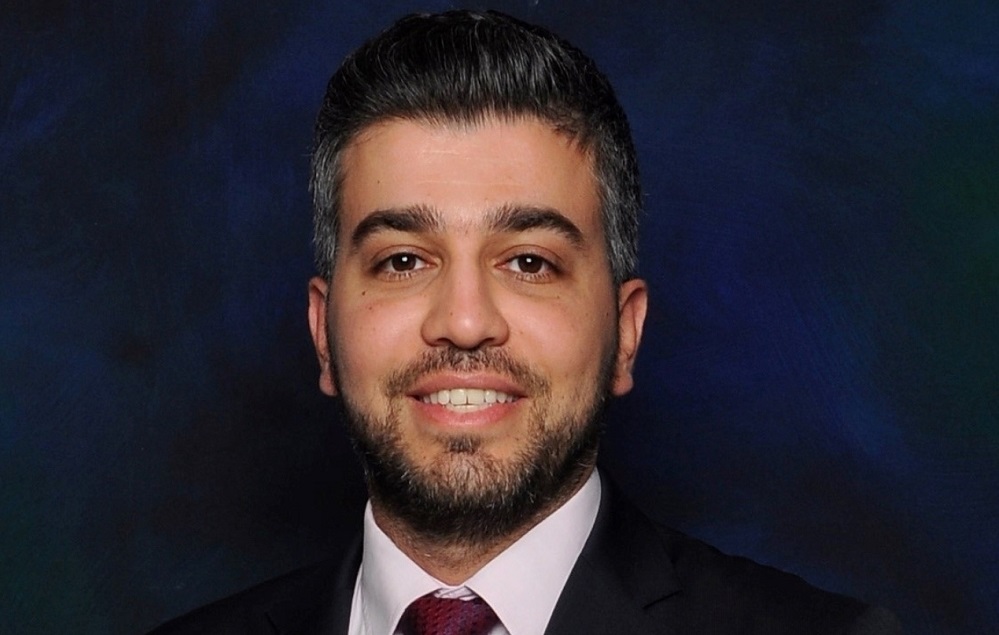 Earned his elite CITP®|FIBP® designation: Jan. 2021
Houssam Hoteit was only fourteen years old when he began helping his dad manage his business. As a non-native English speaker, his father relied on Houssam's assistance with sending emails, communicating with suppliers and negotiating payment terms. This early association with international business sparked his interest in the field, spurring him to make the most of the opportunity. He learnt as much as he could about the many aspects of global trade, such as logistics and documentation, and it wasn't long before he realized this was the exact profession he wanted to be in.
"International trade is my comfort zone and the perfect fit for my career."
The best part of his profession—not being limited to a single industry
Houssam officially started his career in international trade finance when he joined the Sumitomo Mitsui Banking Corporation, Dubai branch. What he loves about his job is the fact that every deal is unique and the scope of his role spans diverse industries. Unsurprisingly, there's never a dull moment and the learning curve is ever on the rise. He enjoys being creative at structuring the deal in innovative ways, but not before fully understanding the technicalities and logistics.
"The best part about international trade and trade finance is that none of the deals are similar and you are never limited to one industry."
Nothing more rewarding than earning the trust of his clients
After moving to Canada, Houssam joined the Royal Bank of Canada as Senior Trade Finance Specialist—a role that is mainly advisory in nature. He works closely with Canadian corporates to help expand their international businesses. He feels an immense sense of fulfilment when his clients benefit from his expertise and begin to rely on him as their financial advisor.
"The proudest moment is when I am able to become a trusted advisor for my clients and when I see them starting or expanding their international businesses and growing their revenues.
"
Everything is possible in international trade
Houssam firmly believes that when it comes to international trade, there is nothing you cannot find a solution to, provided you have the correct financial tools at your disposal. Equipped with the right skills and knowledge, there is no limit to one's potential.
"In trade, nothing is impossible. You can always find a solution when you reach a deadlock. When you have the right trade finance tools in hand, the sky should be your limit as long as you respect the guidelines."
Earning the benchmark of excellence
Aspiring to attain the highest level of competency in his field of expertise, Houssam made sure to equip himself with industry-recognized credentials that would make him stand out. After accomplishing the Certified Trade Finance Professional Certificate, CTFP, (by the International Chamber of Commerce) that mostly focuses on trade finance, he turned his attention to his next goal, the prestigious CITP®|FIBP® designation. Houssam successfully met all the professional requirements to qualify for the designation and was bestowed with the elite benchmark of excellence in January 2021.
"I feel thrilled and proud of this achievement. It is the perfect match for my profile. The CITP will help me better guide our clients, and it will open doors for more trade opportunities."
We have absolutely no doubt that there are exciting career possibilities in store for Houssam. His knowledge, ambition and innate desire to help his clients succeed are precious qualities that will lead him to achieve every goal that he has envisioned for himself.
Learn more about the CITP®|FIBP® designation
INTERNATIONAL BUSINESS CERTIFICATION—CITP®|FIBP®
Advance your career and build your professional credibility in the field of global business by earning the Certified International Trade Professional (CITP) designation.
Why Earn the Certified International Trade Professional (CITP) Designation?
The Certified International Trade Professional (CITP) designation is the world's leading professional designation for the field of international business. So whether you're new to global trade or have over a decade of direct experience, you'll find the CITP designation can help advance your career and build your professional credibility.
The CITP designation sets you apart in the competitive international business industry because it's proof you possess the competencies global business experts have identified as being essential for a successful career in international trade. It also recognizes your dedication to ethical business practices and ongoing professional development—both of which are desirable traits for today's global business practitioners.