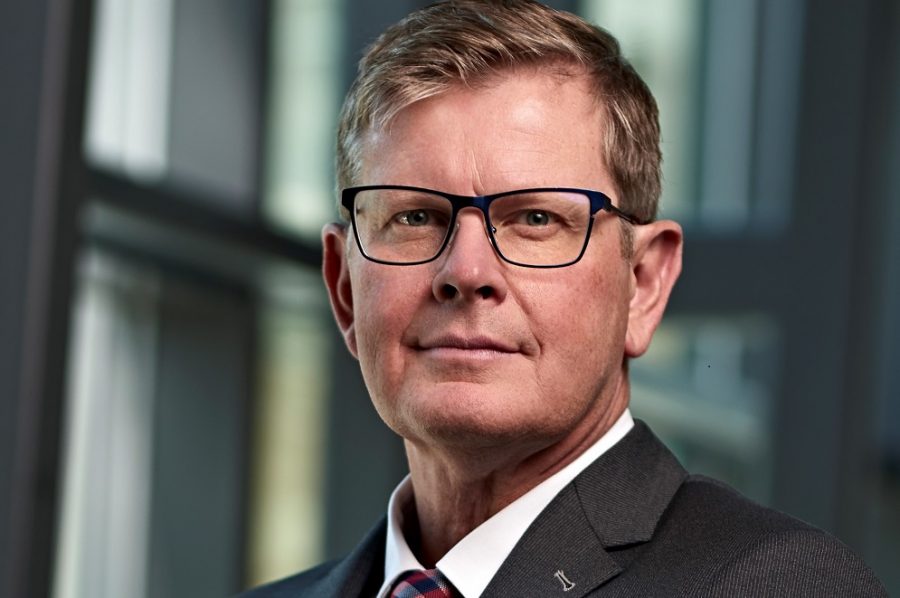 Earned his elite CITP®|FIBP® designation: Dec 2020
Clark Grue has been actively involved in international trade for over two decades. It all began in the mid- 1990s when he started a sales office for Network Innovations. Their task was to provide satellite communications solutions to Canadian mining companies active in Africa. Back in the 90s, transferring data across continents wasn't as routine as it is today.
"Helping these companies move data from Africa to Canada on a daily basis back in the mid-1990s was a challenge and I learned so much about the logistical details of sending equipment and selling services for a remote location."
An eye-catching list of favourite career stories from his long and successful career journey
A few of Clark's most memorable professional anecdotes include the following:
Visiting Syria for a business deal before the current unrest
Securing a deal in Nigeria for a local oil company there
Playing the "Deputy Mayor" role on a trade mission to China
Taking the Calgary Stampede down Wall Street and ringing the NYSE opening bell
Hosting Princess Astrid of Belgium in Calgary in 2015
Being featured in the "Top 40 under 40" and other professional accomplishments
Clark has worked on several interesting projects that he counts among his noteworthy achievements:
Opening the first British Trade Office directed by a locally engaged staff
Named among the Top 40 under 40 in Calgary
Convincing many companies to set up their businesses in Canada, including Engie Fabricom, XGMA and Global Partners
Representing Canada in B20 summits in Germany, Turkey and Quebec
Hosting Canada Day in London for five years and in New York City for one
Winning the bid in St. Petersburg to host the World Petroleum Congress for 2023
Many avenues to finding success in international trade
A piece of advice that Clark would like to share with newcomers to this profession is that there is not just one but several ways to be successful in international business.
"The national government, private sector, consulting, NGOs and local governments all have a need for international trade and diplomacy experts."
Getting certified through the Executive Path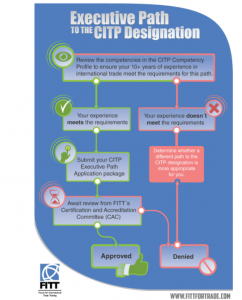 As part of a logical professional progression, Clark decided to upgrade his credentials by applying for the exclusive CITP®|FIBP® designation—one of the most recognized and respected certifications in the world for international business professionals. With more than ten years of experience in international trade, Clark qualified for the designation through the Executive Path and was conferred with the prestigious credential in December 2020.
As a proud CITP, Clark feels honoured to be a part of this elite group of trade practitioners.
"Having come in through the Executive Path, it is humbling to know that FITT sees my experience as qualified to hold the accreditation."
This special milestone means a lot to Clark as he believes it stands as a globally recognized validation of his competence.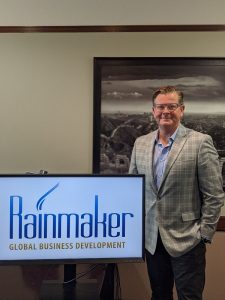 "It will tell the world that I am qualified to advise and consult in this space, providing confidence to our clients and proving that the leadership at our firm is highly qualified. It will also inform my team of 40+ trade experts that it is an important designation for them and all the Rainmakers in our organization."
Today, as CEO at Rainmaker Global Business Development, Clark is at the helm of his team of trade experts who provide strategic planning, implementation and jurisdiction for expanding companies.
With his exceptional credentials and vast knowledge of international trade, we have no doubt that Clark's career graph will continue to soar, bringing out the best in his team and setting them firmly on the path of success.
Learn more about the CITP®|FIBP® designation
INTERNATIONAL BUSINESS CERTIFICATION—CITP®|FIBP®
Advance your career and build your professional credibility in the field of global business by earning the Certified International Trade Professional (CITP) designation.
Why Earn the Certified International Trade Professional (CITP) Designation?
The Certified International Trade Professional (CITP) designation is the world's leading professional designation for the field of international business. So whether you're new to global trade or have over a decade of direct experience, you'll find the CITP designation can help advance your career and build your professional credibility.
The CITP designation sets you apart in the competitive international business industry because it's proof you possess the competencies global business experts have identified as being essential for a successful career in international trade. It also recognizes your dedication to ethical business practices and ongoing professional development—both of which are desirable traits for today's global business practitioners.