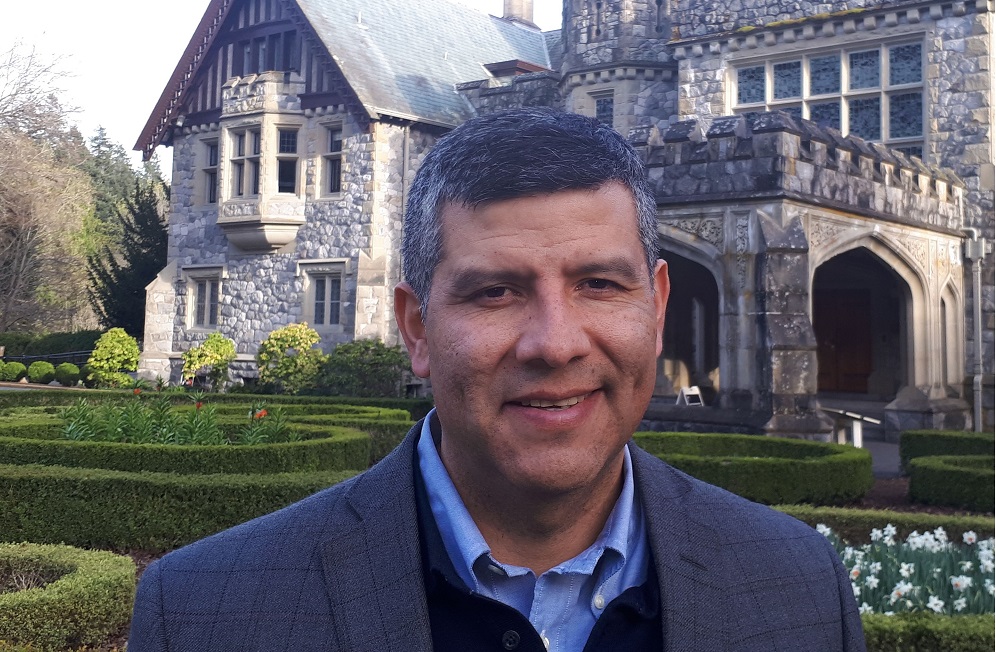 Earned his elite CITP®|FIBP® designation: Dec 2020
The creation of his first trading company in 2009 marked the beginning of Juan Navarro's career in international trade. Being an entrepreneur, Juan had always been deeply interested in global business which led him to launch his next venture, Arriba Mexico Food Company in British Columbia in 2013. This new expansion gave him the opportunity to practice all the skills needed for international trade—from attending international trade fairs to building partnerships. He also made use of the benefits of the North American Free Trade Agreement (NAFTA), creating sales strategies to introduce new grocery products into the Canadian Market, managing exchange rate risk and negotiating terms and conditions with supermarkets and managing inventories.
"Likewise, with my company CMX Partnerships, I have been completing and presenting research projects and studies on international trade and investments issues to leading organizations, research centres, business associations, universities and governments
."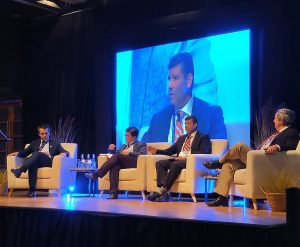 Being recognized as one of the top businesses in British Columbia
As a founder of Arriba Mexico Food Company, Juan is proud to have put his venture in the spotlight of the business community. The company has been recognized by the prestigious Small Business BC (SBBC) awards as one of the top companies in British Columbia in the international trade category for two consecutive years.
Working in his current role as Director and Principal Researcher at CMX Partnerships, Juan has successfully completed reports and delivered presentations for business leaders and senior officials from different countries and has had the opportunity to share the stage alongside outstanding leaders and experts in the international trade field.
He has also published and/or presented his analytic reports at several organizations including the APEC Business Advisory Council (ABAC), the Asia-Pacific Economic Cooperation (APEC), the French Pacific Territories Pacific Economic Cooperation Committee (FPTPEC), the Asia Pacific Foundation of Canada, the School of Public Policy of the University of Calgary and the Canadian International Council, among others.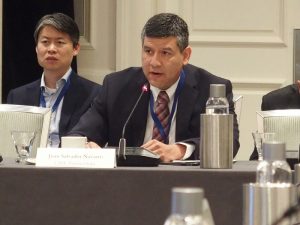 Providing strategic advice on trade policy to senior officials
Among Juan's proudest professional accomplishments is the completion of in-depth analyses, studies and recommendations on international trade and trade policy to senior officials. His analytic reports have covered topics related to investments, cross-border trade in services, electronic commerce, competition law, transparency, state-owned enterprises (SOEs), supply chains, business facilitation and Small and Medium Enterprises (SMEs).
His research reports have been conducted from a business perspective and presented comparative analyses in the context of trade pacts, namely the Comprehensive and Progressive Agreement for Trans-Pacific (CPTPP), the Pacific Alliance, the Canada-United States Mexico Agreement, the Regional Comprehensive Economic Partnership, and The Canada-European Union Comprehensive Economic and Trade Agreement (CETA), among others.
Global trade is an inclusive activity open to businesses of all sizes
A misconception about global trade that Juan would like to set straight is the assumption that it is an activity reserved only for large companies that import or export goods. He firmly believes that international trade is an inclusive activity that allows any business to expand its growth, regardless of economic size and sector.
"We all have the responsibility to promote an inclusive and effective use of global trade by creating more awareness about its relevance in society. Companies resistant to participating in global trade are losing huge opportunities to boost their business beyond borders and engage in new markets. In this time of the digital economy, international trade is a tool at our fingertips, and everyone can participate and benefit from it
."
As Juan gathered more experience and expertise in his field, he realized that there was one more step he needed to accomplish to complete his professional credentials. He, therefore, decided to apply for the CITP®|FIBP® designation through the Executive Path, a route to CITP certification that is designed for highly experienced professionals who have a minimum of 10 years of experience in international trade.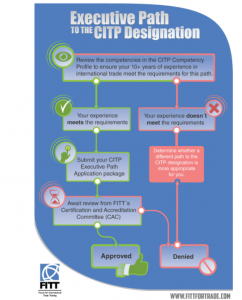 Three main factors motivated him to earn the distinguished designation:
It is a globally recognized professional certification
The CITP®|FIBP® designation is a symbol of competency for professionals in international trade
The designation is conferred by a prestigious institution like FITT
Juan was presented with the CITP®|FIBP® in December 2020 and it is a source of pride and achievement for him to be a part of this elite group.
"I am very honoured at having received the approval to join this great community of international trade professionals. I think this designation will open new opportunities to engage with colleagues in the international trade field. I am looking forward to sharing my experiences and learning from them as well."
Juan already has a wealth of knowledge and experience on his side. Now, equipped with a unique stamp of excellence and credibility, there's no limit to how far his potential can carry him.
Learn more about the CITP®|FIBP® designation
INTERNATIONAL BUSINESS CERTIFICATION—CITP®|FIBP®
Advance your career and build your professional credibility in the field of global business by earning the Certified International Trade Professional (CITP) designation.
Why Earn the Certified International Trade Professional (CITP) Designation?
The Certified International Trade Professional (CITP) designation is the world's leading professional designation for the field of international business. So whether you're new to global trade or have over a decade of direct experience, you'll find the CITP designation can help advance your career and build your professional credibility.
The CITP designation sets you apart in the competitive international business industry because it's proof you possess the competencies global business experts have identified as being essential for a successful career in international trade. It also recognizes your dedication to ethical business practices and ongoing professional development—both of which are desirable traits for today's global business practitioners.