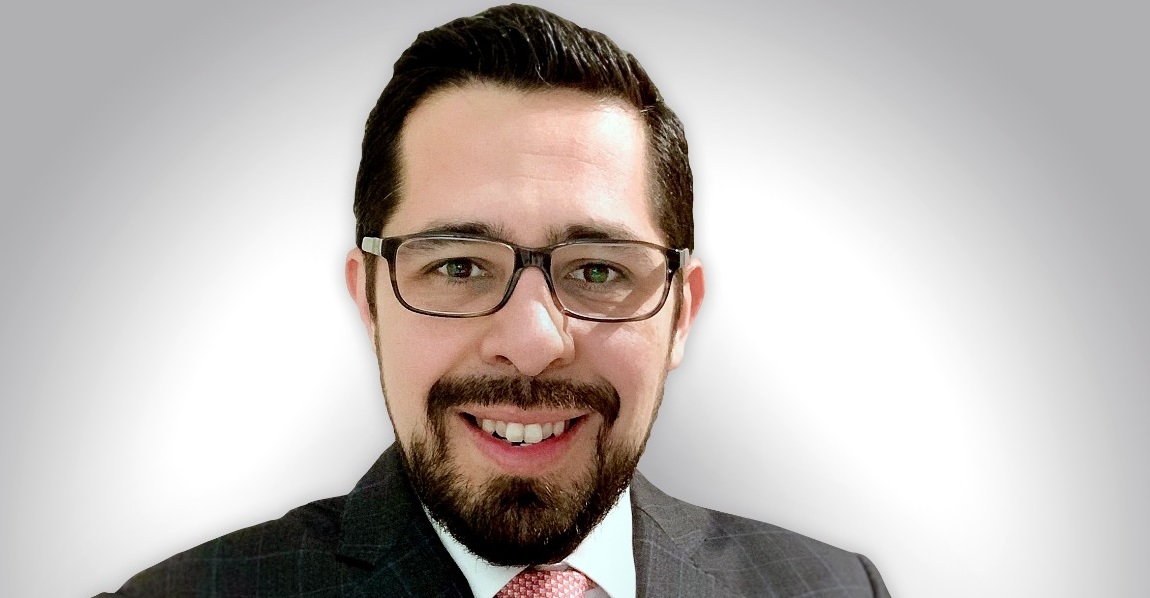 Earned his elite CITP®|FIBP® designation: Jan. 2021
Over the course of his decade in international trade, Jorge Lara has primarily worked in the public sector for the Mexican telecommunications and broadcasting regulatory authority. In this organization, he's had the opportunity to analyze and implement diverse regulations surrounding telecommunications, broadcasting, and other related technologies. This role has enabled him to acquire a deep understanding of how things work at the global level, especially the policies that govern these sectors.
"These experiences have helped deeply understand the international environment, the regulatory provisions that rule these sectors, and the participants involved."
Being a witness to Mexico's participation in the free trade agreement negotiations form some of Jorge's favourite career stories. He found the high-level discussions stimulating and was particularly impressed with the professionalism of the participants in the forum.
Playing an instrumental role in implementing a constitutional amendment in the telecom sector
Besides the CUSMA and EU-Mexico free trade agreements, one of the most exciting projects that Jorge worked on was the implementation of the Constitutional amendment in the telecommunications and broadcasting sectors in Mexico. This process entailed several notable changes pertaining to the organizational, operational, and regulatory structure.
Jorge's efforts were later lauded by OECD (The Organisation for Economic Co-operation and Development) as being "a remarkable example of what can be achieved with evidence-based policy-making." This achievement re-affirmed Jorge's interest in international trade and spurred him to further advance his professional expertise in the telecommunications sector.
The one piece of advice Jorge wished he had received at the outset of his career in international trade
"During my career, I've come to realize how vast the international environment can be. I wish I had known better its structure, practices, and rules."
International business training taught him to identify and analyze industrial trends
Jorge signed up for FITT accredited training at Algonquin College. The courses gave him the necessary knowledge to thoroughly analyze Mexico's industrial sectors' data and trends.
"I believe that understanding this information is crucial to successfully achieving any international trade transaction."
A designation that showcases professional competency on a global platform
It has been abundantly evident in recent times that telecommunications and technology play a key role in maintaining the world's economy and providing a channel to display the human element in both the social and corporate world. Working in this dynamic field and understanding the importance of this channel, Jorge knew he needed to set himself apart by upgrading his credentials. The next step to validating his knowledge and experience in international trade was to apply for the CITP®|FIBP® designation—an industry-recognized benchmark that would add value to his professional repertoire.
"Considering my professional background, and the fact that the CITP®|FIBP® designation is an essential instrument for providing certainty in international trade, I decided to apply for the designation to enhance my professional performance on a global technology stage."
Jorge joined the elite community of CITP®|FIBP® designation holders when he earned the credential in January of 2021. He views this special milestone as the culmination of all his hard work and dedication to his profession:
"It is undoubtedly the materialization of a great effort and an honour to be part of the FITT organization. I am sure that the CITP®|FIBP® designation will be a valuable tool for a better professional career performance.
"
Jorge's extensive knowledge and passion for his field couldn't be more obvious. Now equipped with an elite designation, he has everything he needs to take on newer challenges and expand his professional horizons.
Want to connect with Jorge?
LinkedIn: Jorge L.
Learn more about the CITP®|FIBP® designation
INTERNATIONAL BUSINESS CERTIFICATION—CITP®|FIBP®
Advance your career and build your professional credibility in the field of global business by earning the Certified International Trade Professional (CITP) designation.
Why Earn the Certified International Trade Professional (CITP) Designation?
The Certified International Trade Professional (CITP) designation is the world's leading professional designation for the field of international business. So whether you're new to global trade or have over a decade of direct experience, you'll find the CITP designation can help advance your career and build your professional credibility.
The CITP designation sets you apart in the competitive international business industry because it's proof you possess the competencies global business experts have identified as being essential for a successful career in international trade. It also recognizes your dedication to ethical business practices and ongoing professional development—both of which are desirable traits for today's global business practitioners.