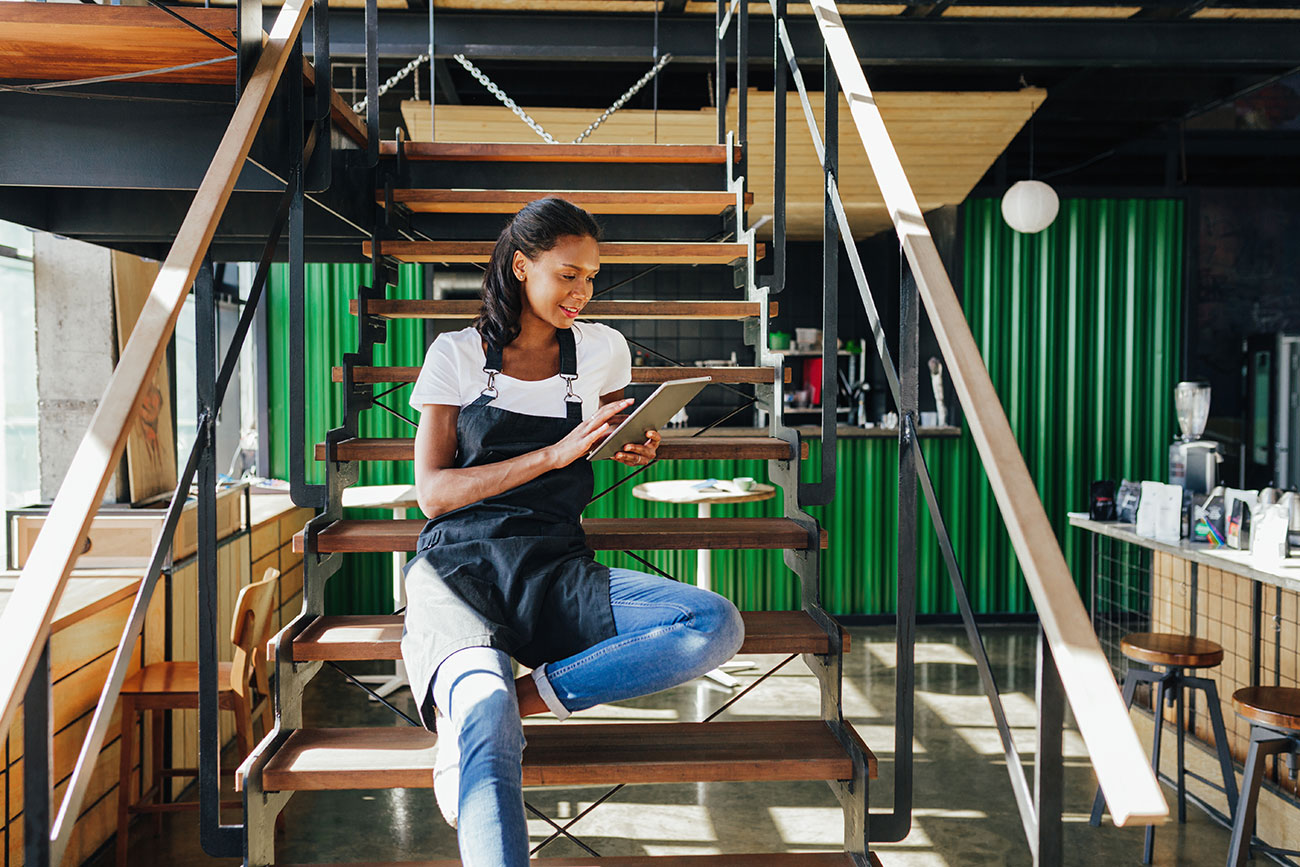 COVID-19 is continuing to influence international trade. The supply chains of small and medium-sized enterprises (SMEs) are facing all kinds of disruption due to the current fast-moving situation.
The reality is that many SMEs are struggling to continue their businesses, an element of which has been conflicts or disputes with their suppliers.
Here's why, and here's what you can do.
Which SMEs characteristics make them more vulnerable in COVID-19 situation?
What are the common mistakes of SMEs in drafting a purchase and sales contract?
What are the short-term measures that SMEs can take to reduce disputes and problems with their international suppliers?
Characteristics of SMEs
SMEs' have characteristics that make them more vulnerable  to encountering problems with their suppliers than large enterprises. Why?
Because, in general, SMEs:
Are not critical customers of suppliers, and there are many of them
Do not purchase a large portion of a supplier's total output
Purchases are not a significant portion of a supplier's annual revenues
Are not agile enough to switch to another product or supplier quickly
Cannot take swift legal actions against suppliers
Cannot be protected individually by governments in international trade disputes
Common problems SMEs are facing
As mentioned above, most SMEs are not the first priority of suppliers in difficult situations. Furthermore, they might not have a suitable contract to protect themselves. Therefore, suppliers may decide to deprioritize some SMEs or even become delinquent.
In the current situation, many suppliers are shutdown, working at lower capacity, encountering internal finance problems, or experiencing other issues with production and operations.
This may force them to:
Fail to deliver or cancel some orders
Delay orders
Partial delivery
Decrease the quality of the goods in different methods
Increase the price or change the currency of the transaction
Change the terms and method of payment to safer methods for themselves
Decrease the packaging quality
Change the delivery conditions
Change the country of origin or place of departure
Announce bankruptcy or insolvency
Due to a variety of factors such as low expertise, bargaining power, or financing capabilities, SMEs might not write and sign professional contracts in their international activities.
Common mistakes cause losses and increase their vulnerability. Identifying the errors can help to avoid them in future cooperation contracts and mitigate their adverse effects in the current situation.
Here are some common mistakes and related solutions during the current world health crisis:
1. Problem: Not having a written contract
Some companies prefer to cooperate solely based on trust and do not write a detailed, comprehensive contract.
Trust is good, but not enough. The contract is will work when trust has failed.
The details of the business relationship should be written and signed by authorized officers of all parties. A purchase order, proforma invoice, quotation, and other instruments are not usually capable of covering all crucial details.
It is undeniable that when you do not write a contract, you are silent about most aspects of your business relationship, and details of the business will be ambiguous. Therefore, they will be up for interpretation and construction.  Never exit a successful meeting without a written text. It is crucial to write down what you have agreed to.
One clear written sentence is more valuable than ten pages of explanation in a petition to the court or arbitration centre.
Some companies that do not have a written contract are now struggling with their suppliers due to the effects of COVID-19, such as delays and non-delivery. Some businesses don't even know which mechanism should be used to settle the disputes because they have not been specified in the details of an agreement.
Solutions:
If you are experiencing conflicts in a business relationship without a contract, finding the best operational solution depends on many factors, including:
Type of conflict (number 1 to 10 mentioned above)
Method of payment (open account, advance payment, documentary credit, etc.)
The importance of continuing the business relationship for the parties, and level of trust
Incoterms rule used
Level of ambiguity in current business settings between the parties
The importance of timely delivery of the product in the supply chain
Ability to quickly find a substitute supplier
Previous customary procedures between parties
Learn how to Ensure your company adheres to legal and ethical best practices as you discover what proactive and reactive measures you should take.
If you are experiencing conflicts with your supplier and you do not have a written contract, try to solve your problems via amicable solutions. In the meantime, consult with an experienced international trade lawyer to avoid more mistakes, analyze the above factors, and decide on your next steps based on international trade rules, your previous agreements, business settings, and your bargaining power.
All of your emails, phone calls, communications, and typical business actions matter in this type of situation.
So, analyze and confirm your decisions with experts before actioning them.  You need to be aware of the positive and/or negative effects of your messages. Keep an archive of all your correspondence and your partner's acknowledgment of their receipt. Instead of phone calls, send emails or mail communications to the formal contact channels or the legal and registered domicile of your partner. Send emails to official business addresses under your partner's formal website domain to ensure that the message arrived in the right place.
Giving proper notices at the right time and with the correct media is vital. You might need to analyze this situation and craft your messaging to partners with a multi-skill team, including commercial and legal experts. The following subjects should be the most critical priorities in your analyses:
Global presence of your partner (the countries that your partner has a type of property)
Governing law
Dispute settlement
Force majeure
Termination
Consequences of termination
Terms of payment
Delivery and Incoterms rule
Price and currency
Specifications of the goods
Usual time of delivery
You should also consider several possible scenarios of how to proceed to resolve the challenge and do a full analysis of the pros and cons of each option.
2. Problem: Inaccurate description of goods
Parties do not usually describe the goods with as much detail as needed. The essential details that should be indicated in the contract of different products are not all the same. Buyers should define the exact details of the goods in an article or an attachment to the contract. Some companies may use qualitative expressions such as "standard, first-class, suitable, in a good state," or others to describe goods.
Avoid using imprecise phrases and instead define each quality using measurable criteria.
You must decide which of the following items should be utilized for your particular product:
HS code
Packaging type
Material
Marking and labelling
Weight
Size
Exact quantity of goods shipped
Country of origin
Product code
Product analysis
Standard type
Year of production or crop year
Performance
Guaranteed figures
Solutions:
If you have not precisely defined the specifications of the goods in your contract, refer to your previous cargoes and send approved documents and notices to your partner to remind them of the quality standards.
You may also decide to employ an independent testing or inspection agency to evaluate the goods before shipment. For a list of credible companies, you can check  https://www.tic-council.org/.
3. Problem: Writing ambiguous obligations
A common problem in international contracts is writing commitments without sufficient clarity. When writing outstanding obligations, you should define these aspects of the duties:
When should the obligation be fulfilled?
What are the consequences of a delay?
What are the consequences of non-performance (the obligation has not been met)?
Because the contract is written in good faith and an amicable situation, the parties usually do not clarify the above issues in the contract. SMEs are more vulnerable and should be more cautious with this subject. Imagine that an SME has ordered some products and paid a 15% advance payment. The balance should be paid within 90 days, and the delivery term is "FOB a port in departure". Now, can anyone answer the following questions?
When should the product be delivered?
What if the seller delivers the product with delay?
What happens if the seller does not deliver the product? What about the 15% advance payment?
When should the 85% balance be paid? Ninety days is the period, but when is the commencement date of that period?
What happens if the shipping company delays in getting delivery of the cargo?
Solutions:
Have your contracts investigated by a professional multi-skill team including a lawyer, a logistics expert, technicians, and a financial expert, and check for the aspects that need clarity.
Inform your supplier and redefine your agreements in writing. You might need to add an addendum or amendment to your contract. At least try to redefine and add transparency to the material conditions of your contract. These modifications should be in writing and signed by authorized officers of all parties.
Send some notices to your partner on letterhead to remind them of your customary and reasonable actions in previous transactions.
In case you agree to waive a default in the current situation, make it clear that this waiver will apply solely to that particular default and will not be a continuing waiver, nor will it excuse any later defaults.
If you are going to pay or have paid a considerable amount as an advance payment, and the product will not be delivered for a long time, you should request a receipt for the advance payment as proof it has been accepted by the partner. You might also need to ask your partner to provide you with a standby letter of credit or advance payment bank guarantee.
4. Problem: Writing conflicting conditions
You can find this problem in many contracts. This is usually because the contract text has been drafted by one individual who cannot analyze all four aspects (technical, financial, legal, and commercial) of an international business contract. Look at the following condition as an example:
The delivery is on the base of "FOB port"
The seller will deliver full set clean on board B/L, indicating freight prepaid
If the terms of delivery are on the base of FOB, the freight condition in B/L shall be "collect" and not "prepaid." This is a conflicting condition and may cause disputes and require interpretation.
Solutions:
If you identify that your contract contains conflicting conditions, have it investigated by a professional multi-skill team.
To prevent major issues, write to your partner to solve the conflicting conditions quickly and prevent future problems. First, try to solve this type of problem through amicable communication. Write to your supplier and redefine your agreements in writing. You might need to add an addendum or amendment to your contract. At least try to redefine and add transparency to the material conditions of your contract.
Send proper notices to your partner on your letterhead to remind them of your customary course of action in previous transactions.
5. Problem: Unsuitable governing law and dispute settlement method
Try to select the rules of a third party country as the governing law. When you select the rules of your partner's country, the possibility of fair settlement will decrease. You should also consult with local lawyers to investigate the effects of governing law on your contract. The next point is selecting the dispute settlement mechanism. Arbitration is one of the best methods for solving international commercial disputes.
Learn how to ensure your success in new markets by conducting proper research, selecting the most effective entry strategy and implementing it efficiently.
Solutions:
Consult with a professional law firm or expert to analyze this subject for the worst-case scenarios.
For future contracts, try to select the rules of a neutral state. Furthermore, the text of arbitration clause should at least include the following items:
Scope of arbitration
Type of arbitration
Number of arbitrators
Proceedings of arbitration
Venue
Costs
Severability of the arbitration clause
What are the short-term measures that SMEs can take to reduce disputes and problems with their international suppliers?
Avoid legal actions as the first step.
Try to solve disputes via amicable or expert team negotiations.
Make a written archive and write and sign all new agreements and modifications to your contract with your partner.
Employ an independent testing or inspection agency to check the quantity, quality, and/or packaging of goods before shipment.
After consultation with experienced lawyers, send official and informative notices to your partners regarding your agreements, expectations, and consequences for breach of conditions. In this step, avoid using aggressive and offensive tones.
In case the price was fixed in your contract, do not accept the changes in price and consult with your legal team or law firm about "hardship" and/or "price revision conditions".
If you received a Force majeure notice or statement, immediately consult with your legal team or law firm. Judicial courts or arbitration centres do not accept some statements.
Inform your supplier immediately if you face new rules, regulations, and restrictions in your national trade system.
Study the standard international rules mentioned in your contract and analyze their effects on your agreement. Incoterms, UCP600, URDG758, URC522 are some samples.
Look for new suppliers in case you are experiencing severe issues with your current supplier, but try your best to have a comprehensive, clearly written contract before starting your new relationship.
Beware of scam suppliers on the net or on some B2B websites. If you find sources on the internet, verify their credit before engaging with them. It's a good time for phishing.
From a business perspective, and global economic perspective, we are dealing with unprecedented and unpredictable times. It has never been more crucial to ensure we are all staying informed through credible sources. FITT has collected COVID-19 global business resources from world-leading organizations collected in one place.