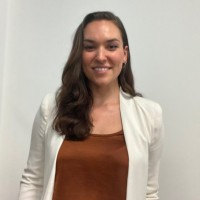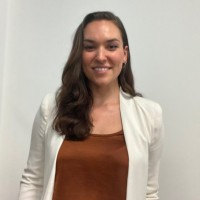 Earned her elite CITP®|FIBP® designation: May, 2020
Samantha Kussmann has always been intrigued by the interconnectivity of the world's goods and how countries overcame barriers to trade. This fascination soon grew to become her career path.  She embarked on her journey into international trade upon completion of her undergraduate degree in European Studies and Economics after she returned home from a year abroad in Granada Spain. 
Her next step was doing a post graduate degree in Global Business Management and she subsequently interned with Holt Renfrew in their buying department. It was here that Samantha got interested in focusing her efforts on increasing opportunities for suppliers to connect with large retailers. 
I decided I wanted to work to benefit the suppliers and to enhance their ability to connect to large retailers and began working with the Peruvian Trade Commission in Toronto, ON as a Trade Coordinator.
Coordinating meetings with foreign delegations
Samantha's most memorable career stories are from the time she was working with various Peruvian exporters and suppliers at trade shows like the Canadian Health Food Association, SIAL, and Expoalimentaria. She particularly enjoyed interacting with the people while coordinating B2B meetings for an Estonian and Croatian delegation, gaining insights into what those countries have to offer the Canadian market. The icing on the cake was accompanying the Prime Minister of Estonia at these events – a career high she is immensely proud of.  
Samantha's long list of career accomplishments include:
Moving to Dar es Salaam, Tanzania as a Business Lead Advisor for the TLED (Tanzanian Local Enterprise Development) project being implemented within 6 regions of Tanzania to support Micro and Small to Medium Enterprises (MSME's) in accessing markets within the agribusiness value chain sectors.  
Collaborating with government officials, such as SIDO, TWCC, and TCCIA, as well as international donors such as GAC and private sector stakeholders while providing programmatic support to SMEs receiving services from the $15 mil TLED project.  
Serving as Co-President for the Organization for Women in International Trade (OWIT) from Jan 2019-June 2019) Presenting on trade opportunities in the Canadian retail market to a large audience at Peru's premier fashion trade-show in April 2017 
Speaking about trade opportunities in the Canadian retail market to a large audience at Peru's premier fashion tradeshow in April 2017 
Be precise and stay current with the changing regulations
A piece of advice Samantha wishes she had received early on in her career is how important it is to do research and be accurate and specific at all times. Her top tips to those starting out on their professional journey would be to hone communication skills and to make it a habit to verify regulations and procedures, as they are ever-changing. 
Do your research, communicate well and be specific. Double check ever-changing guidelines and regulations, and have fun!
The importance of formalizing trade knowledge and earning a professional designation
For Samantha, taking the FITTskills courses gave her a chance to brush up on her international trade knowledge and Incoterms®. 
"My favourite FITTskills course was International Market Entry Strategies" 
On completion of her FITT Diploma in International Trade, Samantha went on to apply for the elite Certified International Trade Profession (CIITP) designation. There were several reasons that prompted her to earn the industry-backed designation for trade professionals. Firstly, it would establish credibility for her within the international trade community. Secondly, the CITP designation would help her advance her career as employers are increasingly listing it as an asset for many plum roles.  
Last but not the least, it would strengthen her knowledge and confidence to assist businesses going global and with the strategies they need to get there. 
Samantha earned the CITP designation in May 2020.  
"I am very proud to have earned the CITP designation and am excited to place it beside my name on all professional roles." 
I foresee the CITP designation contributing to further respect and credibility within my career in international trade and supply chain management. I know it will open more doors for me moving forward.
As she builds her business expertise, her knowledge and credentials are sure to prove to be her ladder to success and fulfilment.  
Learn more about the CITP®|FIBP® designation
INTERNATIONAL BUSINESS CERTIFICATION—CITP®|FIBP®
Advance your career and build your professional credibility in the field of global business by earning the Certified International Trade Professional (CITP) designation.
Why Earn the Certified International Trade Professional (CITP) Designation?
The Certified International Trade Professional (CITP) designation is the world's leading professional designation for the field of international business. So whether you're new to global trade or have over a decade of direct experience, you'll find the CITP designation can help advance your career and build your professional credibility.
The CITP designation sets you apart in the competitive international business industry because it's proof you possess the competencies global business experts have identified as being essential for a successful career in international trade. It also recognizes your dedication to ethical business practices and ongoing professional development—both of which are desirable traits for today's global business practitioners.