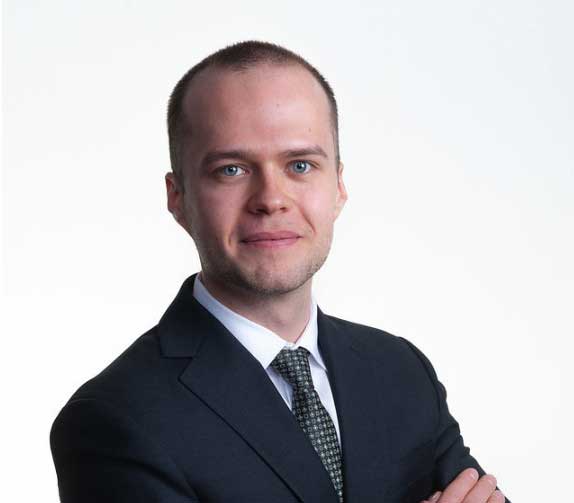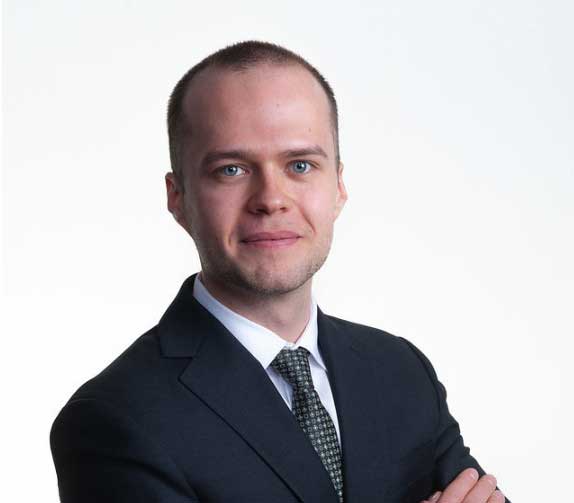 Earned his elite CITP®|FIBP® designation: Aug. 2019
Maxim was pursuing undergraduate studies in political science, when an internship at the Russian-German Chamber of Commerce in Moscow helped him realize his true calling.
"After just a couple of weeks of work with German companies looking to enter the Russian market, I realized that international business offers a multitude of exciting career opportunities and that I had the skill set necessary to continue in the field," Maxim says.
After moving to Canada and completing a Master's at UBC, Maxim joined the Swiss Business Hub Canada to assist with several B2B events for Canadian and Swiss companies. Getting an opportunity to meet and interact with professionals across diverse industries  confirmed his interest in international business. His current role at a specialized market research company gave him the opportunity to grow his competence and skills to an altogether new level.
Speaking four languages in one day
What truly sets Maxim apart is his flair for picking up new languages, which proves to be a huge asset in his professional life. He began learning foreign languages in high school where he learnt German, English and French. Some conversational Spanish is his newest acquisition.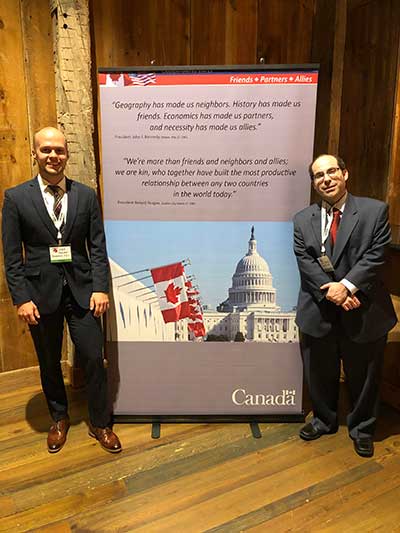 NASCO Conference in Columbus, OH (September 2019). With Bruce Takefman, President of Research Consultants International
"I have always had a big passion for foreign languages, so being able to put the full spectrum of my linguistic skills to use is very rewarding."
His favorite career experience involved fully leveraging his linguistic talent while preparing for the visit of a Canadian delegation to Hannover Messe, the world's largest industrial trade show. There, he had the chance to use each of the languages in his repertoire every single day while identifying companies with expansion plans for Canada and coordinating face-to-face meetings with them at the show.
Making major impacts for his clients
What's been most fulfilling for Maxim is the fact that he has had the chance to work with a large variety of economic development organizations, spanning a range of levels – from small rural communities in Canada all the way up to a U.S. Governor's office and a national trade agency in Europe.
"And most importantly, I am proud of the fact that many of the connections I have facilitated over the years turned out to be real investment opportunities, including a major data center project that ended up being located in one of my client's territory a year after I set up the introductory meeting."
A valuable piece of career advice
"It's important to stay up to date and know what's going on in your clients' target industries . Without that knowledge it's hard to understand what motivates companies' investment decisions and how to best leverage your client's value proposition to help them attract the desirable type of investment ."
This was what motivated Maxim to enroll in  FITTskills courses as he realized that although he had gained practical experience, there were still certain gaps in his knowledge that needed to be addressed, if he wished to truly advance in his career.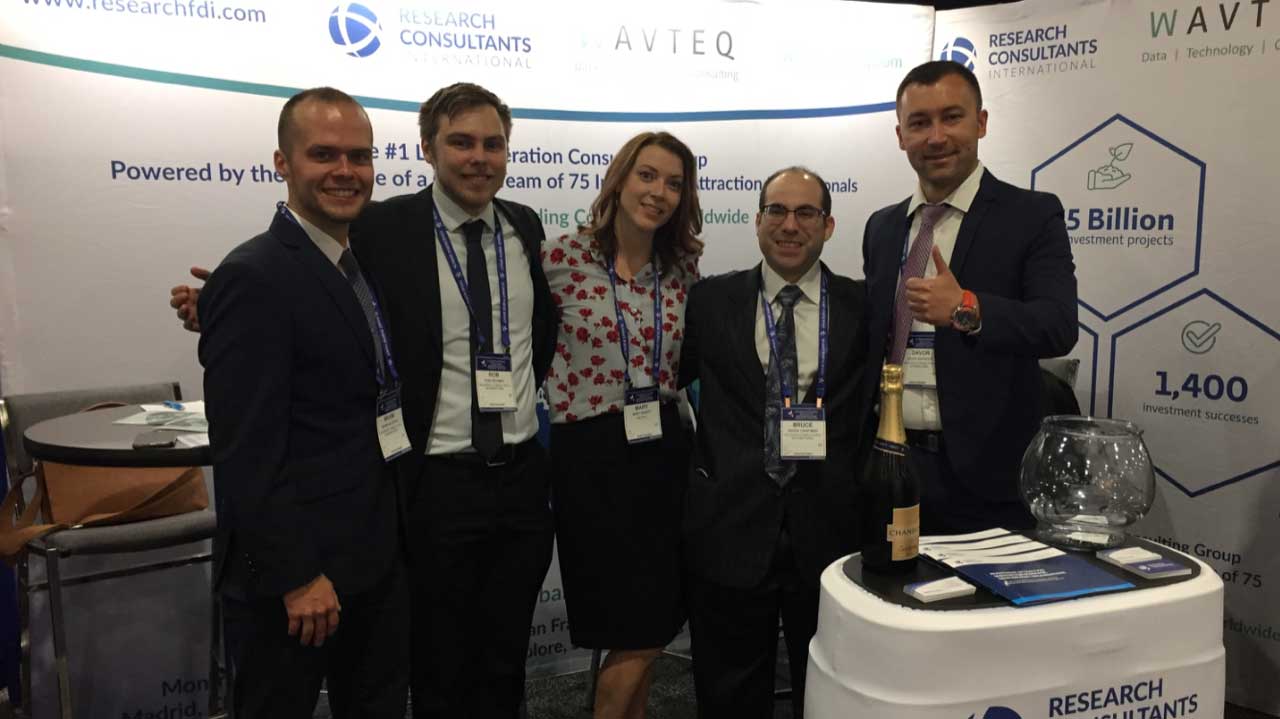 SelectUSA Investment Summit in Washington DC (June 2018). Maxim with colleagues from Research Consultants International
The role of ongoing professional development in a successful career
For Maxim, originally a  political science graduate, FITTskills courses exposed him to much needed aspects of international trade that he wasn't familiar with  such as international trade finance and global supply chain management. Equipped with this knowledge, he could develop a deeper understanding of  the complexities of international business and the various factors influencing corporate decision making.
"FITTskills online courses were an excellent opportunity, not just to improve my understanding of a variety of topics that I was already familiar with to different extents, but also to gain brand new knowledge, thus broadening my professional horizons."
Being the linguist that he is, Maxim challenged himself by taking half the courses in English and the other half in French to get a taste of what it was to function as a bilingual professional.
"
International Market Entry Strategies was one of my favorite FITTskills courses. As someone who speaks to companies from around the world about their international growth and expansion plans on a daily basis, I found this course extremely useful and relevant."
"It provides great insights into what drives businesses to enter new markets, how they choose the right expansion strategy by analyzing a whole range of factors, and finally how they implement their plan step by step."
The impact of a professional designation on career aspirations
Maxim completed his FITT Diploma in International Trade and decided to apply for the  CITP®|FIBP® designation, recognizing the designation's value to demonstrate his industry-backed competence as a global trade professional to his management, colleagues and clients.
He had heard about the unique designation through his network and from professionals at Global Affairs Canada who confirmed its value within the Canadian Government.
"Earning the CITP designation after almost two years of studying felt very rewarding. I am proud to join the ranks of
Certified International Trade Professionals and confident that this designation will play an important role in my career both in the short or long term."
As Maxim builds solid experience in his current role as Executive Director, Client Services at Research Consultants International, his knowledge, expertise and credentials make for the ideal combination to propel his career to greater heights of success.
Want to connect with Maxim?

LinkedIn: Maxim Nevzorov
Learn more about the CITP®|FIBP® designation
INTERNATIONAL BUSINESS CERTIFICATION—CITP®|FIBP®
Advance your career and build your professional credibility in the field of global business by earning the Certified International Trade Professional (CITP) designation.
Why Earn the Certified International Trade Professional (CITP) Designation?
The Certified International Trade Professional (CITP) designation is the world's leading professional designation for the field of international business. So whether you're new to global trade or have over a decade of direct experience, you'll find the CITP designation can help advance your career and build your professional credibility.
The CITP designation sets you apart in the competitive international business industry because it's proof you possess the competencies global business experts have identified as being essential for a successful career in international trade. It also recognizes your dedication to ethical business practices and ongoing professional development—both of which are desirable traits for today's global business practitioners.