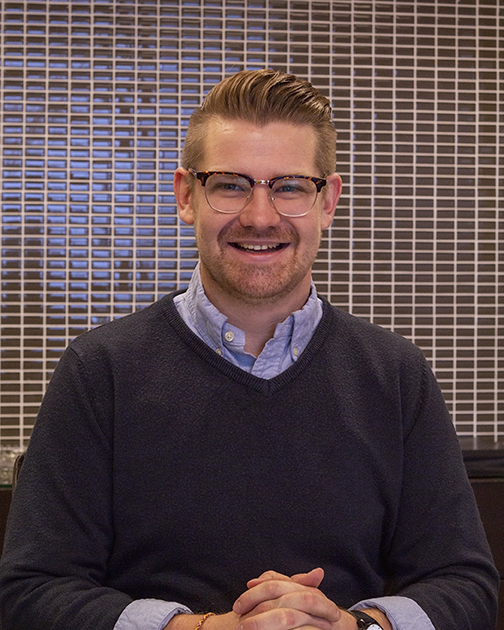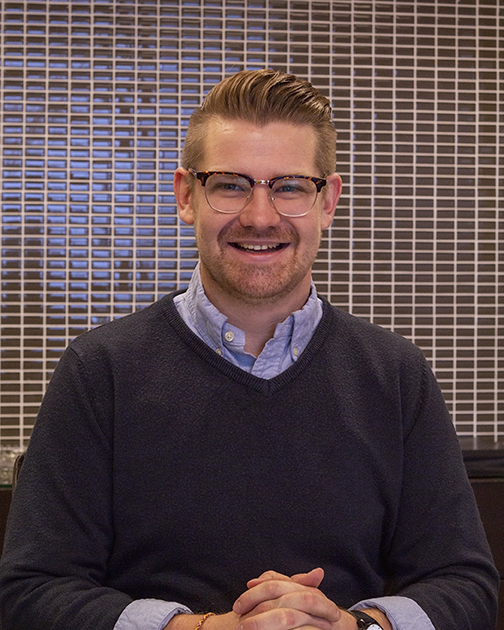 Earned his elite CITP®|FIBP® designation: April. 2020
Graham began his career in international trade as a small business consultant, gaining valuable experience for his next role as lead consultant of the Global Business Centre, launched by Global Affairs Canada. The centre had been initiated with the aim of supporting Canadian import/export businesses, and his new role provided him with the perfect opportunity to build on his earlier experience. 
"As the lead consultant of the Global Business Centre, I used my foundation of small business fundamentals to build further knowledge and experience working with trade-related businesses." 
Nothing more satisfying than

 watching clients 

take their 

project from concept to fruition

 
After having worked with several hundred businesses over the past five years, Graham has accumulated many interesting stories to tell. The most rewarding of those is hearing back from clients who have either successfully made their first shipment to an overseas customer, or who have successfully received and sold imported goods. 
"I have assisted many early-stage clients.  Seeing them move from the idea stage to execution is very rewarding." 
Developing 

trade-related resources and 

researching target markets
The launch of the Halton Global Business Centre has been one of Graham's most interesting projects. What made it particularly challenging was creating a strong value proposition and a library of resources for businesses engaged in trade. It allowed him to work with trade professionals at the provincial and federal levels, as well as a wide range of businesses from start-ups to established international companies.  
Also among his proudest accomplishments has been developing the Foreign Direct Investment for the Town of Halton Hills. This gave him the opportunity to think outside the box and apply his international trade knowledge in a different way. This included researching key target markets, developing investment business cases, identifying leads and planning trade missions.  
Valuable lessons Graham has learnt

 

from

 his journey 

in international trade
Always do your research and don't re-invent the wheel if you don't need to.
According to Graham, there's a lot one can learn and appropriate by simply studying how other companies manage their trade activities.  
Always maintain focus and set realistic goals.
It's best to focus on the core task rather than trying to do too many things at once. For example – exploring several markets or products simultaneously drastically reduces chances of success. 
The importance of investing in 

ongoing professional development
Completing the FITTskills courses provided Graham with a solid overview of all aspects of international trade. What impressed him the most is how the training familiarized him with the myriad processes of international trade, giving him a more wholesome understanding of the topics. 
The whole spectrum of activities is covered, along with lots of pertinent case study examples and critical thinking exercises. The content was immediately applicable to my clients.
The self-directed study method and the flexible process worked well with his schedule and enabled him to complete FITTskills training exactly as he had planned. 
The Global Value Chain course was a highlight and a particularly pithy course. It was quite challenging, but also addressed the major questions that my clients have related to distribution, inventory and logistics.
Preparing for the transition

 to international trade consulting
Graham felt that it was time to expand the scope of his career from small business consulting to offering consultation services at an international level. He believed that earning the elite CITP®|FIBP® designation would validate his international business knowledge and make the transition to international trade consulting a smooth one.  
Equipped with an international credential, Graham feels greater confidence in his knowledge and skillsets and better prepared to take on new international trade initiatives.  
Having the CITP designation will certainly indicate to others (foreign investment influencers, overseas business leads, etc.) that I have a solid foundation of knowledge in international trade-related matters. I also foresee being able to tap into the established network of CITP professionals as a significant benefit as well.
The journey ahead looks to be full of promise for Graham as he continues to guide businesses to achieve their goals, helping the economy thrive and prosper.  
Learn more about the CITP®|FIBP® designation
INTERNATIONAL BUSINESS CERTIFICATION—CITP®|FIBP®
Advance your career and build your professional credibility in the field of global business by earning the Certified International Trade Professional (CITP) designation.
Why Earn the Certified International Trade Professional (CITP) Designation?
The Certified International Trade Professional (CITP) designation is the world's leading professional designation for the field of international business. So whether you're new to global trade or have over a decade of direct experience, you'll find the CITP designation can help advance your career and build your professional credibility.
The CITP designation sets you apart in the competitive international business industry because it's proof you possess the competencies global business experts have identified as being essential for a successful career in international trade. It also recognizes your dedication to ethical business practices and ongoing professional development—both of which are desirable traits for today's global business practitioners.