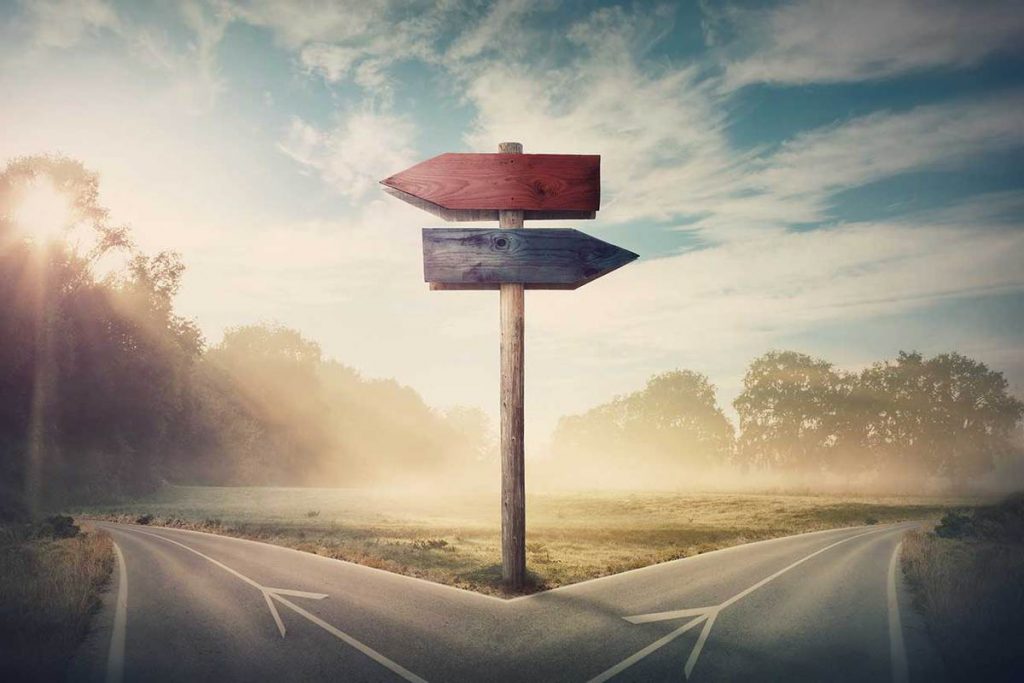 When it comes to business, the magic word during the COVID-19 pandemic has been"pivot". We've seen a plethora of examples of companies shifting their focus to join the fight against the virus and to continue to provide services to customers who largely have been homebound.
UK vacuum manufacturer Dyson made headlines in the spring for striking a deal with the British government to provide thousands of ventilators. In the United States, Ford and GM also pivoted to manufacture ventilators. Clothing manufacturers have been churning out masks, and movie studios have been skipping theatrical releases and instead charging a premium for streaming new movies.
With business closures and the economic slowdown the pandemic has brought, many businesses have had no choice but to pivot to continue to be profitable. But how can an organization know which changes to business strategies are wise? Experts have set several criteria for success during the pandemic and beyond.
A pivot must align with long-term trends, as well as short-term demand
Black Diamond Distillery in Alberta, Okanagan Spirits in British Columbia and Duvernois Creative Spirits in Quebec joined distilleries and breweries across the country – and around the world – this spring when they began manufacturing hand sanitizer to help meet market demand.
While many businesses were doing this to fill a critical need, business experts say that pivoting business models needs to go beyond the short term. Instead, businesses should examine demands that have intensified as a result of the pandemic economy but are also likely to be a continued need, even as the pandemic fades and the economy recovers.
Business models adopted by gyms and fitness centers that were shuttered due to the pandemic provide an example. Many began streaming classes to allow members to work out at home. Even as gyms reopen and clients return, gyms could continue to capitalize on recorded or livestream classes for clients who prefer the flexibility or privacy of being able to workout at home while still maintaining the community created by the gym.
Pivoting company operations should be an extension of the business's offerings.
There are plenty of stories of businesses whose offerings took unexpected turns to meet up with pandemic demands. And for some, retooling their on-hand supplies to meet a current, short-term demand may have been necessary to survival.
As businesses continue to adjust to the pandemic economy, and look beyond it, any changes to business strategy should be an extension of the company's current business model, uphold the brand's long-term vision and be sustainable.
One example of this is furniture designer and manufacturer POV. The company saw a slump in sales when the pandemic shutdown began, but as people began purchasing desks and improving their home spaces sales, the company saw a drastic increase in sales that encouraged them to pivot their sales model. Traditionally, the company has sold goods through its North Carolina showroom, physical furniture stores and online through Wayfair. To keep up with the accelerated demand, POV ventured into eCommerce, which allowed them to capitalize on the fact that the pandemic had pushed
the demand for furniture sales, which typically is seen in brick-and-mortar stores, online. Not only has the move helped bolster POV's profits this year, company officials have said they expect to see eCommerce furniture sales continue to grow.
Pivoting business should make use of existing resources
Food, beauty and personal hygiene conglomerate Unilever demonstrated how brands should pivot to meet the demands of the pandemic economy by making use of their existing resources. Rather than exploring new avenues to adapt to the market, Unilever began putting resources into divisions that manufacture hand sanitizers and other in-demand products. They changed marketing strategies to focus on online marketing to reach consumers who were now grocery shopping online.
On a smaller scale, there are countless stories of restaurants who have made similar moves to use their food supplies, expertise and other resources to pivot their business models. Many had to move to take-out only models after dining rooms were forced to be closed by government order. Others began preparing take-home meal kits or creating "ghost kitchens" – restaurants that carry a name and menu on meal-delivery apps but
operate out of another restaurant or commercial kitchens.
Sustainably pivoting business beyond the pandemic
As COVID-19 began to sweep the globe, forcing business closures and rapidly changing consumer behavior, businesses had to adjust quickly. But as the pandemic economy has become a fact of life rather than an emergency situation, it's time for businesses to look at how they will sustainably pivot and grow under the dramatically different consumer
economy. That means being sure that pivots to the business model meet both short-term and long-term market needs, adhere to the company's values and vision, make use of the company's existing resources and offer sustainable growth and support a sustainable business model.