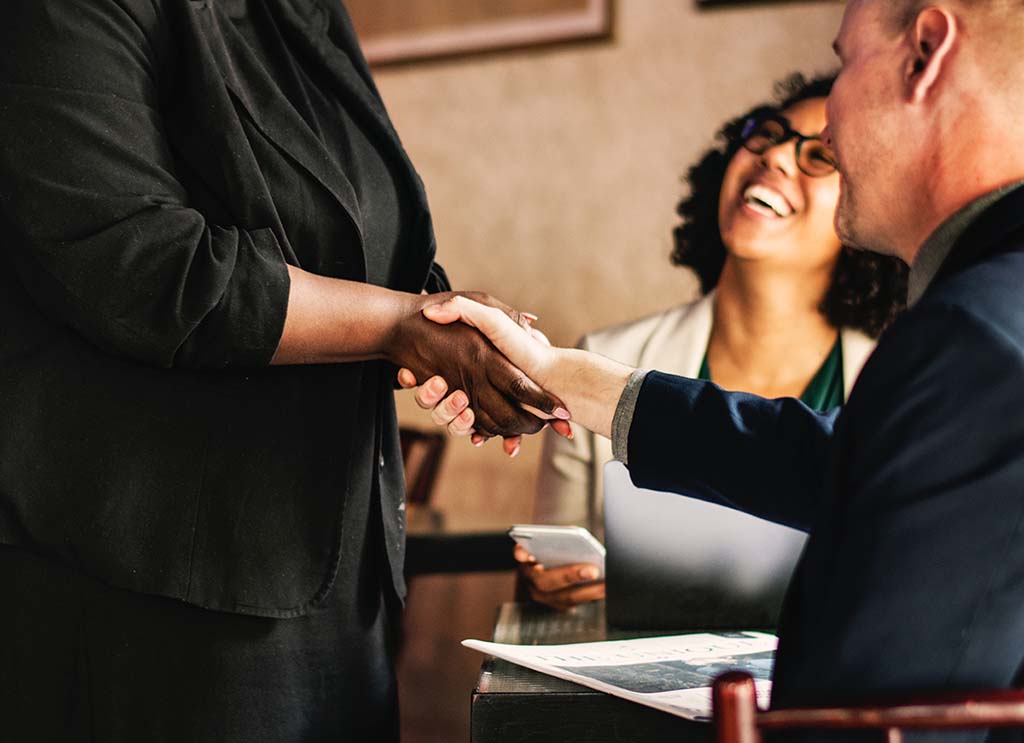 What kind of networks are out there that can help a small business? Should I look for a mentor? Do I really need a website or social media to grow my business?
These are just some of the many questions that anyone trying to start or grow a business will face. Growing a business is tough. For good reason, the word 'entrepreneur' conjures up visions of long hours, sleepless nights, and risk. Understandably, not everyone may be ready for entrepreneurship.
For women who are starting, growing or running a business, you can add even more challenges to the mix. Access to financial capital, information, support and networks tend to be the primary barriers faced by women entrepreneurs.
Financing your business
When it comes to financing their business, studies show that women entrepreneurs are more likely to face obstacles in receiving traditional funding or venture capital and tend to receive less money.
Finance may be the single most important aspect that will affect the viability of running or growing your business. That's why small business advisors strongly recommend that you boost your financial literacy. Take a course, do your research, inform yourself, ask for help and know when to call in the experts.
Beyond traditional financing, there are many more options than ever before, such as angel investors or crowdfunding, and new business investment funding models. Do your research and talk to people. Consider all the options that may be open to you.
If you're planning for growth from going global with your business, consider this advice from global trade bankers:
A strong relationship with your bank and a good solid deal team that understands your business is key when navigating some more complex types of business growth, like going global. Laying the foundation of this relationship as early as possible will only help.
Most experts recommend making connections with your financial institution, and building a relationship, even if you aren't quite ready to start. It's so much better to build that relationship early. That way your banker can help you get ready for exporting and all that goes with it. Planning is so important when it comes to going global with your business.
Talk to your banker. They are connected with agencies such as Export Development Canada. Your banker can help you formulate your plan and test for readiness, explore payment options when dealing in different markets and provide you with risk mitigation tools.
How women can secure more access to resources such as mentoring, networking and skills building
Connect with people, ideas, initiatives and organizations you admire and want to work with in your local community and around the world. Find a mentor. Identify a role model and build a community around you.
Network through business associations, or become a member of a trade association like OWIT (Organization of Women in International Trade) and I.E. Canada (The Canadian Association of Importers and Exporters).  Membership in a global network like OWIT can help you develop contacts, educate yourself and keep up to date. Establishing connections with other women entrepreneurs opens doors to new networks, opportunities and learning.
Also consider taking on leadership roles in organizations that assist in both building your network and skills and providing resources such as experts to consult.
Follow entrepreneurs like Michele Romanow, Nicole Verkindt, or Vicki Saunders to get inspired and further develop your entrepreneurial mindset. If you're circling around the idea of a new business venture but it's not going anywhere, maybe you need to step back and get some perspective. To paraphrase Michele,  you need to start before you have all the answers or the perfect product. Don't hide away until it's perfect – either someone will get the idea out, or you miss out on collaborating. In other words, don't second guess yourself into never starting. Start by taking any small action to get the ball rolling.
Take advantage of free tools like the business start-up checklist from Innovation, Science and Economic Development Canada. They offer lots of information, ranging from starting a business and financing, through to growing your business and also list a wide range of networks and business support organizations across Canada.
What's encouraging is that there are numerous resources available to women-led businesses – and to make it easier we've put together a list to get you going.
Resources, advice and networks
Export Development Canada
Export Development Canada can provide knowledge, information and assistance with going global. They can help you take your business to new markets with financing, risk managing strategies, business advice and even connection opportunities.
Business Women in International Trade (BWIT)
The BWIT Program, which is part of the Trade Commissioner Service, provides products and services to help women entrepreneurs internationalize. They offer a variety of resources including publications, research and training opportunities. Best of all, BWIT's services are FREE! Get help navigating the complexities of international markets regardless of the size of your business. Check out the step-by-step guide to exporting.
The BWIT website funding page lists resources specifically targeted to women-entrepreneurs looking to expand globally.
BWIT also offers a list of networks and associations for business women across Canada and world-wide.
Trade Commissioner Service (TCS)
The Trade Commissioner Service (TCS) helps companies navigate international markets. Canadian trade commissioners are located in more than 160 cities worldwide, and can provide you with key business insights and access to a network of international contacts.
The services of the TCS are free. They have hands-on knowledge that comes from helping thousands of companies each year tackle concrete problems and pursue opportunities in foreign markets.
Trade commissioners will help you evaluate your potential. They will discuss your competition, entry strategies and your company's HR capacity. They will look at your capacity to fill large orders and manage long-term growth.
Trade commissioners will identify risks and challenges you might encounter. If you have a new opportunity in a challenging market, they will walk you through scenarios related to payment, taxation, visas and personal security.
Their website provides a wealth of information and resources, such as tips from experienced businesswomen, experienced women exporters, consultants, and trade officials. Want to start exporting today? Take this quiz and check your score – Export quiz: Are you ready?
You can also look into CanExport, a Government of Canada program providing direct financial assistance to small and medium-sized businesses (SMEs) registered in Canada that are seeking to develop new export opportunities and markets.
National and regional associations
Women's Enterprise Organizations of Canada (WEOC) is a national network of entrepreneur support organizations that provide resources for women entrepreneurs.
CME-MEC – Canadian Manufacturers & Exporters is Canada's largest trade and industry association, offering various resources to explore new market potential.
OWIT – the Organization of Women in International Trade is a global association for women in international trade and business with 2,000-plus members.
Consult your local chambers of commerce and regional organizations such as Alberta Women Entrepreneurs (AWE).
WEConnect Canada – network with other certified women business owners and the WEConnect Canada team.
The Forum for International Trade Training (FITT)
The Forum for International Trade Training (FITT) provides international business training, resources and professional certification to individuals and businesses.
Whether you're looking to grow your business, invest in personal development for your employees, or meet your own personal career goals, the right training and certification can help you enhance your knowledge and credibility, stand out from the competition and take advantage of opportunities.