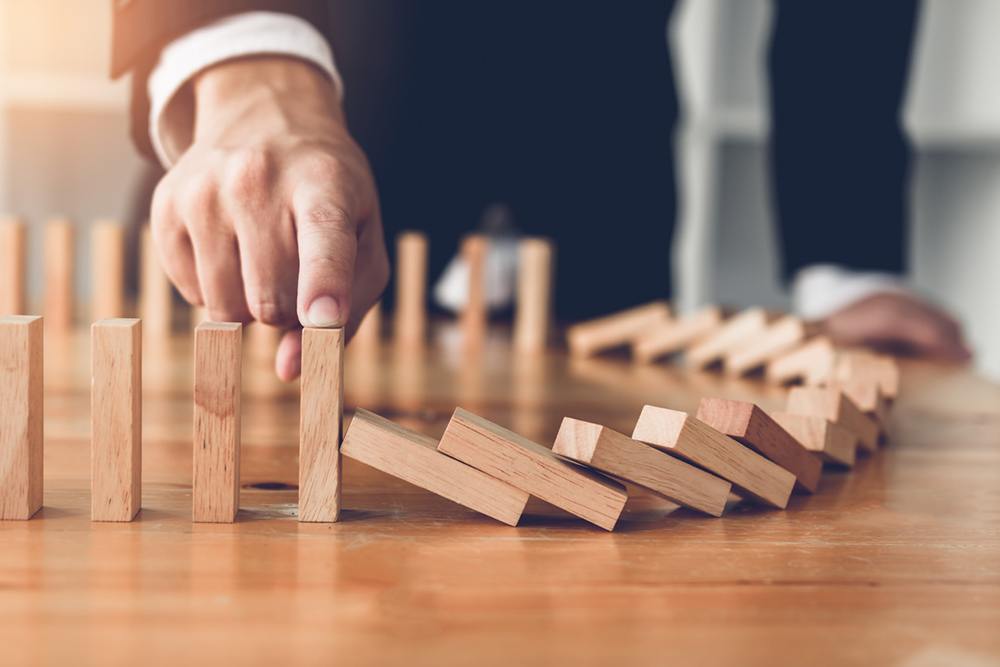 Lawsuits are expensive, complex and time consuming, so liability is something business owners should consider for every aspect of their supply chain.
Planning and preparation are important steps in mitigating product liability. Organizations should assess the product liability risks tied to individual products and in different markets and consider potential loss scenarios. Strategies for product design, manufacturing, marketing and product recall planning can then be developed—to minimize or mitigate liability risk.
Organizations should be proactive and research the quality control measures and risk management plans of all suppliers to have a complete understanding of the supply chain; this includes procedures and plans of second- and third-tier suppliers. Businesses should also consider including language on compliance, indemnification and financial penalties into their supplier contracts.
Another important planning step is the preparation of a crisis plan detailing how organizations will act in the event of a product failure or contamination event. A crisis plan should clearly define roles and processes governing all aspects of a recall. This should include communications—via multiple channels—with customers, regulators, employees, suppliers and news media.
Businesses should be prepared to trace products and components throughout their supply chain, be ready to execute a recall as necessary, and be able to account for all related costs for claims purposes.
Having the right infrastructure in place ahead of time—for example, the ability to launch web sites and staff call centers in multiple languages, and a plan to collect unsafe products and redistribute safe products—can help organizations to quickly initiate a recall and recover from it.
Want to dive deeper into the regulations and requirements for selling in international markets? Check out the FITTskills Products & Services for a Global Market online course.

What should your next steps be to reduce your product liability?
Despite efforts to ensure best in brand quality standards are adhered to, and conscientious compliance with safety and production regulations, product liability disputes can still develop. It is recommended that organizations:
Routinely buy liability insurance as a safeguard against litigation and factor the cost of liability insurance into their business plans
Conduct due diligence when engaging in foreign markets
Engage legal services not only for contract reviews, but also to provide a product liability environmental analysis from the legal perspective
Ensure production design, testing and quality controls are rigourous, enforced and documented
Implement proactive strategies to ensure product compliance with regulations in all markets product is distributed, such as by employing compliance specialists
Put contingency plans in place to manage product recalls and potential liability
Consider creating a global insurance policy inventory
A detailed insurance policy inventory can also help businesses identify coverage gaps that may need to be addressed. A standard commercial general liability policy may offer protection against bodily injury tied to the failure or contamination of a product. But businesses may also consider other forms of coverage that are available in most countries. For example:
Product liability insurance, which protects manufacturers and sellers from liability for losses or injuries to consumers or others as a result of a product defect or failure. Coverage could also include design defects or "failure to warn" claims.
Product recall insurance, which can be customized to provide coverage for business interruption and extra expense, brand rehabilitation, third-party risk, and expenses associated with the execution of a recall.
Industry-specific solutions—for example, clinical trials insurance coverage for life sciences companies.
Handle issues in the future by preparing to do so in the present
In the broadest sense, product liability risks must now be anticipated and managed by businesses participating at every level of the supply chain. The interplay of regulatory regimes and liability regimes cannot be ignored in a world where authorities are increasingly adopting an interventionist approach to product risks, and consumers are connected through Internet-based communications.
With authorities in regular communication across national borders and consumers ever more alert to product safety issues in other countries as well as their own, businesses operating in the global arena need to ensure they are properly advised and coordinated in managing and responding to these issues.
This article is an excerpt from the
FITTskills Products & Services for a Global Market course
. Build a strong local reputation by meeting customers' cultural needs and abiding by all legal and regulatory requirements.
Learn more!