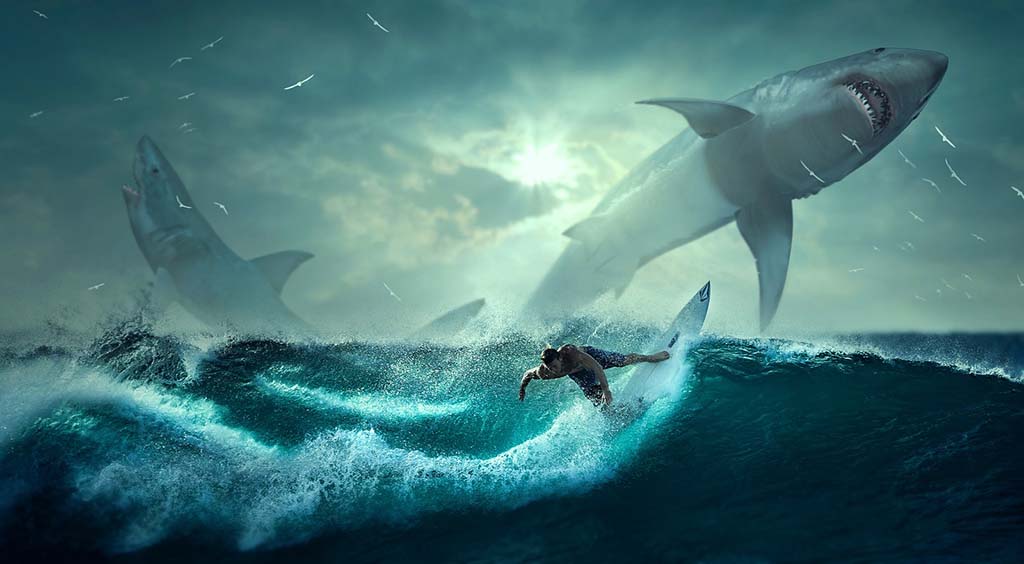 A breakdown of trade deals, talks of trade wars, political turmoil that disrupts markets and supply lines: this economy isn't an easy one for international businesses, and many economists predict that the economy will get worse before it gets better.
In economies like these, it's a common instinct for small and medium-sized businesses to batten down the hatches and try to weather the storm. You don't have to resign your business to merely surviving during a difficult economy – with the right strategies, it is possible to successfully grow your business even in an economic downturn.
Stay focused on your mission
One of the most common mistakes businesses make when they are trying to grow, especially in a difficult economy, is that they try to provide as many products and services to as many different customers as possible. When you are trying to serve too many people in too many ways, providing value to your customers and appealing to new customers can become difficult.
Remember that you started your business for a reason. There was a particular need you were trying to fill for a specific set of people. Focusing on that core mission can guide your business decisions and help you grow the right way.
Diversify
There are two ways to grow your business, no matter the economy: grow your customer base or expand the products or services you offer. In a tough economy, looking for ways to diversify your customer base and diversify your business is especially important. To diversify and grow the right way, look to add products and services that you know fill a need for your existing customers. Look to your competitors to see what they are offering that you should be offering too.
Add new customers by marketing and raising awareness about your business. In a slow economy, your competitors might be faltering – staying on top of your marketing and outreach can help bring some of their stray customers to your business.
Look for opportunities to expand
A difficult economy can have other businesses looking to downsize, or business owners might be selling their business. If you are working your way through the situation with a growth mindset, you stand to benefit. Look for opportunities to expand your business by purchasing portions of other businesses or by purchasing smaller companies. Just be sure that the businesses you acquire are in line with your mission and your vision for the future of your company.
Keep cash flow and credit open
A healthy cash flow is essential to a healthy business, and even more so to a growing business. Keeping cash flowing, and possibly maintaining an open line of credit, can help you to react to problems with your business, take on an unexpected larger client or even take advantage of an opportunity to expand. Maintain cash flow by setting a monthly cash flow budget. Look for ways to save on expenditures, and don't overspend on inventory.
Protect your pricing
In a tightening economy, small and medium-sized business owners often feel compelled to lower their pricing in attempts to retain customers or attract new customers. This tactic can be dangerous, as it can decrease profits and cash flow, threatening the growth of your business. At a minimum, hold prices steady in a downturned economy, and emphasize the value you provide to your customers.
If things are going well for your business, you can bolster prices to help grow your business and maintain profits to help your business through difficult times – a small price increase often goes relatively unnoticed by customers while having a positive impact on your business growth.
Continue to serve your customers
It's often customer service that makes one business stand out against the competition. Providing top-notch customer service is important for your business's growth in any economy, and it becomes especially important in driving your business forward in a slow economy.
Create a culture of customer care within your company. Great customer care increases the value your business has for your customers, which helps you retain your existing customers and grow your business with the help of referrals and a strong reputation.
Leverage the advantages of being small and agile
Growing a small or medium-sized business in a slow economy can seem like an uphill battle. There are advantages to a smaller size, however, as you can make decisions and adapt to market changes more quickly. You can also provide better customer care, thanks to more intimate interactions with your customers. By utilizing those advantages, and employing some key strategies, you can continue to grow your business through a difficult economy.