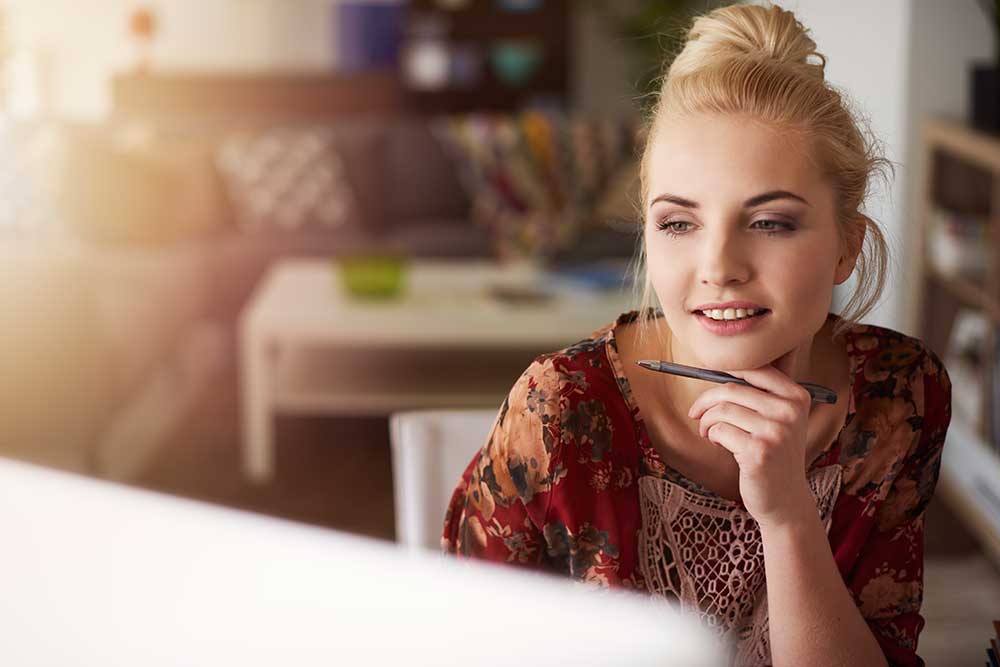 After 25 years of working with international businesses and 14 years of teaching students how to do global trade, Barrie Reid knows a thing or two (or four) about how to grow a business into foreign markets.
Barrie from New Glasgow, Nova Scotia and tought the FITTskills international business program at the Nova Scotia Community College in Truro. He also delivers global trade presentations and does consulting work for government agencies, World Trade Centers and businesses across the Atlantic Canada region.
"There are four main things that I continually try to instill in the students and companies I work with that will give them the best opportunity for growing their businesses internationally," he says.
1) Export Readiness: Have a checklist to see if you are ready.
You have to realize that you can't just choose a country and start doing international business. It's a strategic decision that your company makes to grow the business. And when you make that decision you have to be sure you have the right building blocks and a strong foundation in place to support your business going international.
Barrie recommends reviewing your company's export readiness with a well thought-out checklist. Your list should include questions such as:
Have you formed relationships with qualified freight forwarders?
Have you researched the business environment in the foreign market, and do you have a bank that can do international currency exchanges and letters of credit for your company?
Do you have the capacity to fill large orders when the time comes?
Are you aware of the government agencies that can offer assistance for your industry segment?
Do you have employees with international business skills, and what additional skills do you need?
"If your company is not export ready, whether it's related to the key tasks or functions that need to be in place, or it's your mental attitude toward international business, you'll struggle to get a foothold in this industry," he warns.
2) Market Segmentation: Know your customer.
You can't be everything to everybody. So whether he's teaching in classrooms or boardrooms, Barrie always goes over the importance of looking at the geography of your company's potential business, zeroing in on a city or smaller population, and then breaking down all the various opportunities for your product or service.
"Do the research in each market segment to see what the customers want, who the competition is and what the entry barriers are. Then, pick a segment where you have a definite competitive advantage and go in there first. By doing this, there's a really good chance that you're going to be successful and get some traction."
While it may seem like you're only hitting a narrow portion of your potential market by using this strategy, starting small like this gives you the opportunity to get well-established, and then you can start expanding into other market segments.
3) Market Entry Choice: Make sure to align with the right partner.
Once you've found your market and the opportunity that's right for your business, pick a partner that can really support your entry, be they an agent, distributor, joint venture or can you enter on your own?
"Many companies don't think this through well enough, and they don't treat it as a strategic decision," says Barrie. "They go on a trade mission or they answer an email and they find somebody who tells them all about the connections and opportunities they can provide. So the company grabs this person right off the bat without doing any research, and can easily end up with a partner and a market entry strategy that doesn't meet their needs."
Learn more about the FITTskills Program
Who is it for?
Developed by business for business, FITTskills meets the needs of those who are
seeking to enhance their import-export career standing,
new to exporting or importing,
and those who simply want add to their expertise or gain valuable educational credits.
So how do you find the best market entry choice for your company?
"A lot of times it's driven by the type of product or service you offer and the entry barriers," says Barrie.
For example if you sell frozen seafood products, then you need a partner that can help you secure the proper storage facilities and distribution channels in your target market. If you're entering a foreign market where you don't speak the language then a partner fully fluent and well-versed in the cultural nuances of doing business in that market would be ideal. Know your competitive advantage, choose the right market segment and then pick a partner that's right for you.
4) Closing the Deal: Know how to sell.
You can do everything right in terms of your export readiness, including finding an opportunity, selecting the right market entry choice and planning the logistics, but if you don't have the selling skills to back it all up then you'll have a lot of trouble building a successful long-term international business.
In fact, closing the deal is one of the main reasons why a lot of companies don't have success going international, says Barrie.
"These companies are started by brilliant engineers, accountants, or R&D professionals, but they don't always have an understanding of how to interact on a one-on-one basis with their foreign customers."
Cultural awareness and an understanding of how to negotiate and sell in your target market are two things that are hugely important when it comes to closing the deal, along with patience.
"So there's export readiness, market segmentation, market entry choices and closing the deal," reiterates Barrie. "If you have these four things in place and if you have a good product that is competitive and in demand, then everything else tends to fall into place."
Do you agree? Have anything else that you think is important to add to this list?